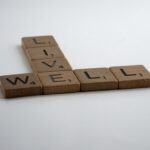 The U.S. Sur­geon Gen­er­al, Dr. Vivek Murthy, recent­ly released the Frame­work for Work­place Men­tal Health & Well­ness to set a new stan­dard for expec­ta­tions of employ­ers. In this new nor­mal, Human Resources lead­ers must take some respon­si­bil­i­ty for the well­be­ing of those who work in their organization.
The report is com­pre­hen­sive and includes research and data sup­port­ing the need for well­ness and describ­ing the real­i­ty for many of the 160 mil­lion U.S. work­ers. More than 80% of peo­ple say work­place is a fac­tor in one or more of their men­tal health chal­lenges, accord­ing to Mind Share Part­ners' 2021 Men­tal Health at Work report, which is cit­ed by the U.S. Sur­geon Gen­er­al. Also, more than 75% of U.S. work­ers report­ed hav­ing at least one symp­tom of a men­tal health con­di­tion, accord­ing to that same report.
Why Focus on Wellness Now?
Not sur­pris­ing­ly, this data, along with the recent trau­ma of the pan­dem­ic, led Murthy to share this report.
"Peo­ple have been going through a reck­on­ing, ask­ing them­selves what they real­ly want out of work but also what they're will­ing to sac­ri­fice for work," said Murthy on CBS News.
In the lat­est HR Exchange Net­work State of HR report, HR lead­ers revealed that burnout was the great­est con­se­quence of the pan­dem­ic, so there is urgency around this kind of guid­ance. Because few Human Resources pro­fes­sion­als are trained in men­tal health, they are hun­gry for the kind of infor­ma­tion found in this gov­ern­ment report.
To begin, here are the 5 rec­om­men­da­tions for mov­ing forward:
Protect from Harm
The pur­pose of this sug­ges­tion is to empha­size the employ­er's role in ensur­ing that work­ers and those con­nect­ed with the busi­ness are psy­cho­log­i­cal­ly and phys­i­cal­ly safe. Obvi­ous­ly, the bare min­i­mum is hav­ing plans for fires, emer­gen­cies, and oth­er events that could cause phys­i­cal harm. Laws usu­al­ly guar­an­tee some sort of adher­ence. How­ev­er, this tenet goes a step fur­ther by sug­gest­ing enabling peo­ple get plen­ty of rest and that the orga­ni­za­tion has a diver­si­ty, equi­ty, inclu­sion, and acces­si­bil­i­ty plan to help devel­op a sense of belong­ing and security.
Build Community
In the report, the U.S. Sur­geon Gen­er­al directs employ­ers to help peo­ple devel­op social con­nec­tions. It is the oblig­a­tion of employ­ers to cre­ate an atmos­phere ripe for col­lab­o­ra­tion and team­work. Of course, most employ­ers are already try­ing to help teams thrive because it is ben­e­fi­cial to the bot­tom line, too. But this report also rec­om­mends cul­ti­vat­ing trust. That's deep and requires busi­ness lead­ers to devel­op empa­thy and encour­age social­iz­ing and bonding.
Opportunity for Growth in the Workplace
This sug­ges­tion is point­ed and inter­est­ing because the health prac­ti­tion­ers are clear­ly con­nect­ing a per­son­'s abil­i­ty to devel­op their minds and move for­ward in their jobs and careers to their well­ness. The U.S. Sur­geon Gen­er­al rec­om­mends offer­ing qual­i­ty train­ing, men­tor­ship, path­ways to pro­mo­tions and growth at work, and reg­u­lar, rec­i­p­ro­cal feedback.
"When peo­ple thrive at work, they are more like­ly to feel phys­i­cal­ly and men­tal­ly healthy over­all, and to con­tribute pos­i­tive­ly to their work­place," accord­ing to the U.S. Sur­geon Gen­er­al report.
A Sense of Self-Worth
Peo­ple need to feel need­ed. The Sur­geon Gen­er­al sug­gests that employ­ers express that they val­ue their work­ers. They should show grat­i­tude and help peo­ple rec­og­nize the mean­ing and pur­pose of their work no mat­ter what it is. In this tenet, the report includes infor­ma­tion about pro­vid­ing a liv­ing wage, let­ting employ­ees weigh in on deci­sions, and con­nect­ing the work of employ­ees with busi­ness objectives.
Work-Life Harmony
The idea behind this tenet is to pro­vide bet­ter work-life bal­ance and flex­i­bil­i­ty. Employ­ers should give peo­ple the time and sup­port they need to ful­fill respon­si­bil­i­ties out­side of their work. Respect­ing bound­aries is an obvi­ous sug­ges­tion. Some com­pa­nies are pro­hibit­ing emails and calls after a cer­tain time of day, for exam­ple. But the U.S. Sur­geon Gen­er­al goes a step fur­ther by rec­om­mend­ing greater access to paid leave and allow­ing for more auton­o­my when it comes to how and when employ­ees get work done.
"It's not only about work," says Murthy. "It has a broad­er ben­e­fit for soci­ety as a whole."
By Francesca Di Meglio
Orig­i­nal­ly post­ed on HR Exchange Network