Our New HR Division!
Arrow Benefits Welcomes The Personnel Perspective

North Bay HR industry leader The Personnel Perspective and Arrow Benefits Group have launched a unique collaborative partnership and the new HR division at Arrow. The partnership is a first of its kind in the North Bay. Karen Alary, Managing Partner at The Personnel Perspective, explains, "The employee benefits field fits hand-in-glove with the human resources profession, so this is a logical move for both firms as it provides a depth of expertise and resources that is hard to beat. Arrow Partner Jordan Shields agrees, saying, "We are now the only firm that offers inclusive support for clients with administration, benefits and HR under one umbrella." For 30 years, The Personnel Perspective has been providing human resources consulting, training, and recruiting to clients based in California as well as multi-state employers.
More NEWS from Our HR Division – The Personnel Perspective announces its new Training and Development Department, unique in the North Bay.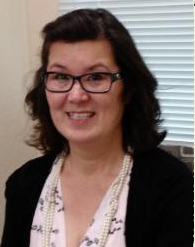 Arlene Smith, with the company since 1997, will head up the new department designed to help clients make the most of their best resource: their employees.
The department's aim is to solve business problems, improve efficiency, strengthen employee retention, and increase value. The department will also help clients formalize and energize mentoring and coaching processes. Arlene has served as executive coach, career counselor, trainer, and instructional designer. "Arlene's promotion recognizes her contributions to TPP and will give her the opportunity to leverage her wonderful talents," said Alary. "She brings vitality, professionalism, warmth, and a mindset of service and advocacy to her work with clients, who recognize her as an astute, insightful, and trusted advisor – attributes that especially suit her to this new role. I know she will continue supporting and motivating both established and up-and-coming leaders to be more effective and confident in their roles, an invaluable skill that will propel the success of the new department."
AND…
The Personnel Perspective also just hired HR veteran Jennifer Pierre as a senior consultant.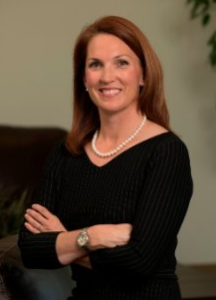 Jennifer brings over 17 years of human resources management and leadership experience to TPP. She has worked with city government, academia, financial institutions, and Fortune 500 companies. She specializes in training, leadership development, coaching, employee relations, leaves of absence, workers' compensation, emotional intelligence, investigations, and succession planning.
Learn more about leading HR strategies at www.personnelperspective.com or call 707-576-7653.
Market Consolidation
What Does It Mean to Your Business?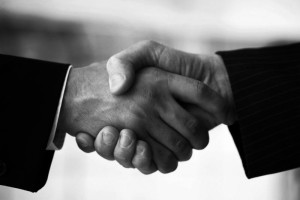 The giant insurance companies and brokers have been going through a big change lately. Namely, they're getting bigger. Anthem is buying Cigna, Aetna is buying Humana, and Health Net has succumbed to Centene. While these mergers benefit shareholders, how do these changes affect all of us, who rely on these companies for our health coverage?
Historically, mergers of this nature have meant rising costs, fewer choices, and the disappearance of anything resembling personal touch in the industry. Despite the companies' claim that the mergers are good for us as consumers, these changes don't have our best interests at heart.
Mergers by definition reduce the number of competitors, and with the limited number of health plans, that can be important. Some employers are looking to alternate funding arrangements including partial self-insurance. By taking on more of the risk, this can open up opportunities and reduce the dependency on the reducing list of health plans.
Arrow offers a complete Feasibility Study for employers that are interested in learning more and talking about options with us. Please contact us so we can help you navigate the changing landscape and come through these changes unscathed.
North Bay Biz Magazine
Arrow Benefits Group recently featured in the September 2015 Issue
"Health Care Check-up"
"The changing role of the broker is to take on more responsibility to work with the client. It's not just about health rates and funding now, it's about administration and compliance," says Jordan Shields…"We compete on service, depth of knowledge and support — and not just for large employers, but small employers without a human resources person."
Read More HERE!