From Arrow To You
Happy Holiday Wishes!
We wish to sincerely THANK YOU – we know our success is due to your continued trust. We look forward to continuing to help you grow and elevate your business in the years to come.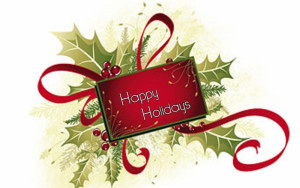 We're sending our very best Season's Wishes for you and your families along with a few important facts you should know in preparation for 2016 – here's to this wonderful time of year and a very happy New Year from all of us at Arrow Benefits Group.
2016 Updates
Health Plan Limits
2016 Health Plan Limits
Maximum Health FSA
2015 Limit
2016 Limit
* employee deferral
$2,550
$2,550
* carryover
$500
$500
Maximum HSA contribution
* individual
$3,350
$3,350
* family
$6,650
$6,750
* catch-up
$1,000
$1,000
Maximum HDHP deductible
* individual
$1,300
$1,300
* family
$2,600
$2,600
Maximum HDHP out-of-pocket
* individual
$6,450
$6,550
* family
$12,900
$13,100
Maximum out-of-pocket (non-grandfathered plans)
* individual
$6,600
$6,850
* family
$13,200
$13,700
Transitional Reinsurance Fee
$44/year
$27/year
Copyright © 2015 United Benefit Advisors, LLC All rights reserved