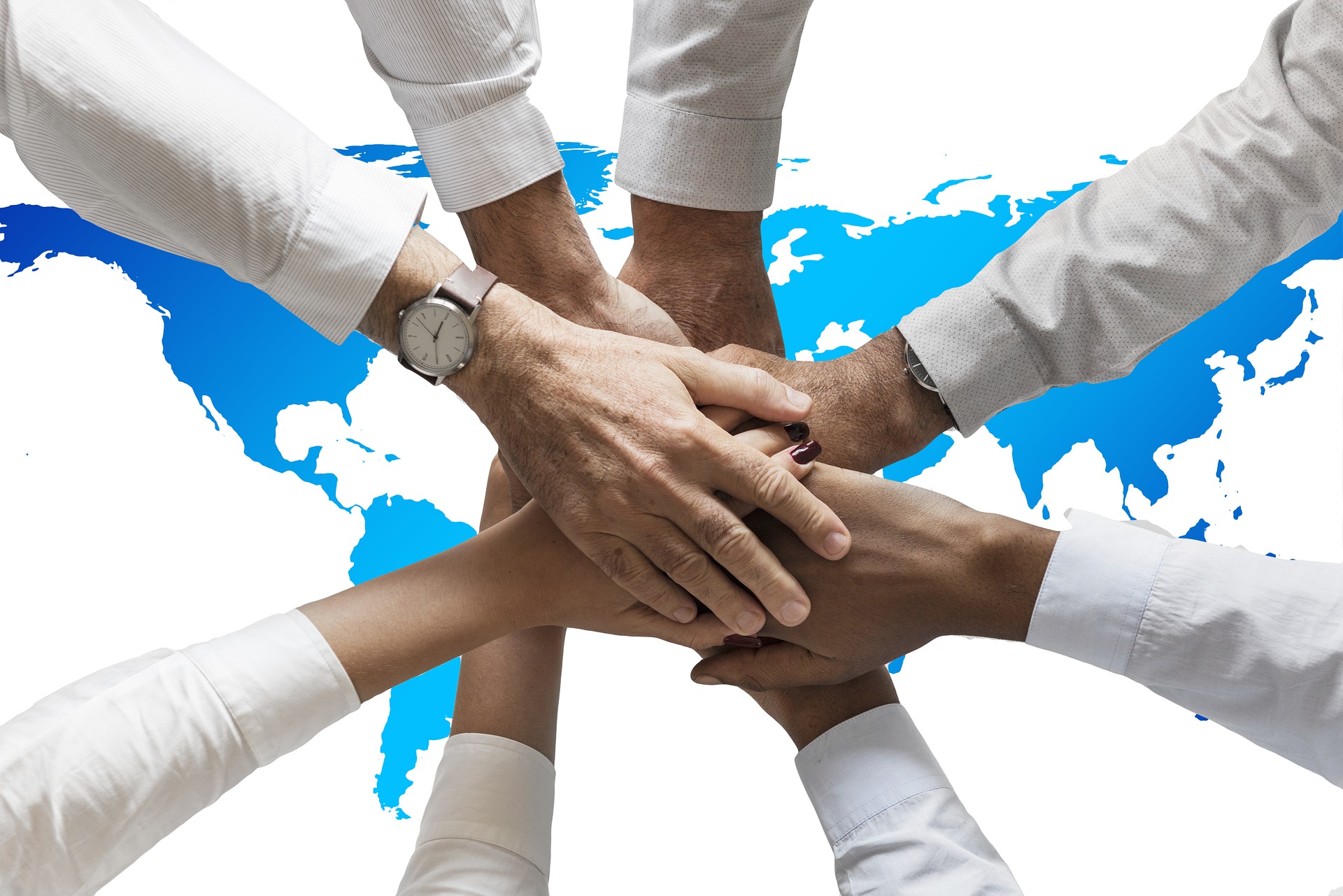 International Hiring Strategy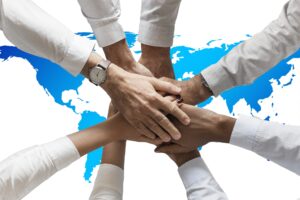 In today's business world, there is more pressure than ever to maintain a high rate of growth and reach new revenue goals. And growth usually means hiring.
The work of HR is an important part of that work, especially where fast-growing companies are concerned. There are many reasons why going beyond borders and hiring talent internationally can help a company reach its objectives.
Why International Hiring?
Growing globally Grab Market Share
Over the last ten years or so, companies have seen huge growth, but they're starting to exceed their size regionally.  As a result, companies are hiring internationally to take advantage of new markets and job applicant pools.
Debbie Millin is the Chief Operating Officer for Globalization Partners, the organization behind the Global Expansion PlatformTM.  Millin says one popular way companies kickstart their expansion is by hiring sales people in new countries where they want to expand.  At the end of the day, companies need to grab global market share and hiring those workers is a good way to start.
Competitive Advantage
Millin says companies are going global earlier and faster than they used to, because if they don't, someone else can use the idea and set up an in-country competitor.  One example:  Didi and Uber.  Uber didn't get into the market quickly enough and lost out to Didi.
Accessing a larger applicant pool
Millin says you must go to the talent.  As the world continues to develop, it's going to feel much smaller than it does now.  Organizations must start looking outside their current regional offices to scout the best talent available. Unemployment rates are low, and hiring is competitive so staying in your own backyard could severely limit the talent pool.
The Contractor Trap
But acquiring international talent does not necessarily mean hiring contractors. This is one of the common mistakes companies make. Leaders identify great talent in a place like Brazil or France and attempt to hire those workers.  The only problem? International contractor laws are the same as those in the United States; if the person acts like an employee, they are an employee. Following this action opens the company up to significant legal risk and financial penalties.
Falling into "the contractor trap" really is a trap, because it's not always easy to get out. If the relationship with the contractor begins to deteriorate, they could easily expose the working arrangement to the authorities, and you could potentially owe back taxes, fines, unpaid benefits and more.
When companies are truly ready to go after the best global talent, hiring full-time makes the most sense. The best talent wants a full-time role, with benefits, and opportunities for growth.
Where's the growth?
Based on data from Globalization Partners, Millin says the following 10 countries are at the top when it comes to expansion.
Canada
UK
Singapore
Mexico
China
Australia
Brazil
Germany
India
South Korea
The UK tends to be the first stop after Canada 90% of the time, but that's changing with Brexit. Companies are more hesitant to enter the UK of with the uncertainty of what Brexit will bring, showing how important it is for companies to be aware of the social and political issues in a country as you plan your global expansion.
Millin says for HR professionals at companies that have decided to take advantage of the many opportunities associated with global growth, the next step is to figure out how to make it happen.
The Process
Decide whether to set up shop in another country
Opening a compliant business entity in any country is challenging – and some are much harder than others. If the company chooses to set up a branch office or wholly-owned subsidiary, it can take six months to a year, or longer, before the company is legally able to operate in the region, not to mention several thousands of dollars.
Plus, leaders will need to know about local registrations, bank accounts, corporate/tax filings, administering compliant payroll and benefits in country, and more. Some of the "gotchas" to look out for include bank account setup – it can take months. And some countries require in-person signatures. It's not always feasible to be physically in-country throughout the entity set-up process.
Lack of At-Will Employment
In the United States, companies can hire and fire at will – as long as the reason for termination isn't illegal. Outside of the U.S., this is an unknown concept. Employers must prove that an employee dismissal is legally justified, and in many countries, that is difficult to do, and evidence must be documented.
If legal process aren't followed properly, the company can open itself up to a wrongful termination lawsuit, which can be vastly more expensive, and take years to resolve.
No One-Size-Fits-All Solution
Benefits vary from country-to-country and from individual-to-individual. A global company must adhere to the idiosyncrasies of each country's laws and customs and still offer "equal" benefits to all employees.
On the plus side, so many countries have statutory benefits plans that in some locations your company may not need to provide supplementary benefits at all.
Understanding the local market norms can help you stand out as an employer of choice.
For global teams, HR should shape equitable benefit offerings around perks that maximize the quality of life for the company's employees within the context of their own culture.  Research what benefits are most valued in a particular location, and what other employers are offering in that market beyond what is required.  This helps the company stay competitive, and gives the candidate confidence from the very first interaction with your company.
But all of this takes time, as well as local knowledge and expertise, which can put additional burden on in-house HR teams who are managing the process alone.
Going Forward
So what are the options? One solution to expanding internationally is to use a Global Employer of Record. An employer of record is an organization that serves as the employer for tax purposes, while the employee performs their work at a different company.
Specifically, an Employer of Record such as Globalization Partners helps:
Onboard employees in over 170 countries
Manage payroll and taxes – compliantly
Navigate the complexities of local benefits, PTO, and bonus structures
Working with a Global Employer of Record provides a quick time-to-market, until you reach a critical mass in country, or you can continue with this model indefinitely depending on your business.
By Mason Stevenson
Originally posted on hrexchangenetwork.com