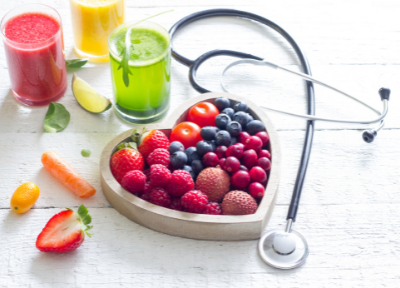 Show Your Heart Some Love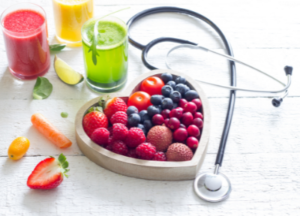 February is American Heart Month, a time when all people can focus on their cardiovascular health. Do you know how to keep your heart healthy? You can take an active role in reducing your risk for heart disease by eating a healthy diet, engaging in physical activity, and managing your cholesterol and blood pressure.
Heart disease accounts for nearly one-third of all deaths worldwide. Studies and experts recommend exercise as an important way to maintaining a healthy heart, but your diet plays a major role in heart health and can impact your risk of heart disease. The most important factor in healthy eating is having a balanced diet, watching portions, and eating foods you actually enjoy. This will allow you to stick with it for the long term.
Let's take a closer look at the 4 key factors for a heart healthy diet and examples of how you can incorporate them into your daily life:
1. Fruits and Vegetables:
Leafy green vegetables are well known for their wealth of vitamins, minerals, and antioxidants. An analysis of eight studies found that increasing leafy green vegetable intake was associated with up to a 16% lower incidence of heart disease.


2. Healthy Proteins:
Lean meat, poultry and fish, low-fat dairy products and eggs are some of your best sources of protein. Legumes – beans, peas and lentils – are good, low-fat sources of protein and are a good substitute for meat. Also, substituting plant protein for animal protein – ie. a black bean burger for a hamburger – will reduce your fat & cholesterol intake and increase your fiber intake.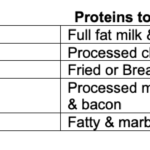 3. Healthy Fats:
Not all fats are bad. Foods with monounsaturated and polyunsaturated fats are important for your brain and heart. Limit foods with trans-fats, which increase the risk for heart disease.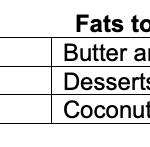 4. Whole Grains:
Whole grains are good sources of fiber and other nutrients that play a role in regulating blood pressure and heart health.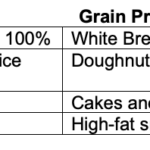 Eating heart healthy is a lifestyle, it's about nutrition, balance and retraining our mind to make better food choices. What you eat can influence almost every aspect of heart health, from blood pressure and inflammation to cholesterol levels and triglycerides. A well-balanced diet can help keep your heart in good shape and minimize your risk of heart disease. With planning and a few simple substitutions, you can eat with your heart in mind!