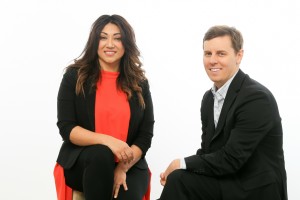 Arrow Benefits Group Launches Award-Winning Joint-Partnership Program for Clients
Benefits advising is typically a highly competitive industry. But now Arrow Benefits Group is breaking the mold, where Principal Andrew McNeil and Spanish Language Division (Alianza) lead Rosario Avila have teamed up to form The Power of Two, an unprecedented collaboration that has garnered them the prestigious award "2019 Benefits Advisers of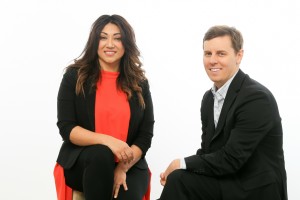 the Year" by Employee Benefits Adviser (EBA), the first time this award has been granted jointly. This unique partnership of benefits advisers serves their clients by focusing on being proactive rather than reactive, and this unique perspective is generating results. Arrow customers are already seeing the benefits of this kind of joint-venture "Andrew and Rosario worked with me on a partnership to bring CPR classes to the Spanish-speaking community. They bring varying important perspectives to the table and then work collaboratively to find the best solution. Their differences complement each other and they bring thoughtful, comprehensive solutions to every situation. Working together, they truly demonstrate that the whole is greater than the sum of its parts," said Lori Zaret SPHR, SVP Human Resources, Exchange Bank. To book time with this dynamic duo or for more information call: 707-992-3789 or email [email protected].
After discussions about the broad and diverse range of needs of their clients, McNeil and Avila recognized that often just one high-level representative who may specialize in a particular area can't always fulfill the client's needs alone. They saw an opportunity among their wide breadth of skills and experience as a duo. Joining together with a partner in the industry who approaches a situation differently enables both to serve clients on a much broader scale. "The Power of Two is a way to make each other better, both client and agent," notes Avila. "They can finish each other's thoughts; they're so in sync with one another. But they're also really different and really complementary," says Lori Zaret of Exchange Bank. "When we're jiving on each other's vibe, the chemistry is really hard to duplicate," McNeil said. To read more about why McNeil and Avila were selected for the 2019 Benefits Adviser of the Year award, go to: https://www.employeebenefitadviser.com/news/employee-benefit-adviser-names-2019-advisers-of-the-year
Continuing a tradition of industry innovation at Arrow, The Power of Two program has many objectives that buck the traditional approach to benefits advising. Benefits brokers typically meet with their clients once a year and do not necessarily have contact with their client's employees. This has always been done differently at Arrow, and now The Power of Two project is a strategic plan to review each client throughout the year, as well as working directly with employees and their families to educate them on the benefits provided and to resolve benefits-related issues. This is not the industry norm. These dedicated relationships ensure that the benefits program is what the employer and employees want and need.
Employee benefits are often the second-highest line item in a company's budget after payroll, and yet if employees do not understand their benefits package, they will not use them to their fullest potential. Underutilization of benefits results in an extreme waste of resources, and ultimately a less healthy workforce. McNeil and Avila's dedication to benefits education also inspired them to create BenefitsTV, a series of videos posted to social media, after recognizing the lack of digital informational content accessible to lay people wanting to better understand their employee benefits.
About Arrow Benefits Group
Arrow Benefits Group, the third largest benefits firm in the North Bay, is a proud member of TRUE Network Advisors. Arrow Benefits Group is the single-source solution for managing the complexities of benefits with expert advice, customized programs, and personalized solutions. Arrow's innovative programs control costs and give employees a greater sense of financial and emotional security. For straight answers to employee benefits call 707-992-3780 or visit http://www.arrowbenefitsgroup.com