By Eliz­a­beth Kay, Com­pli­ance & Reten­tion Analyst
AEIS Advisors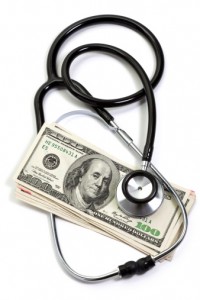 With the pas­sage of the Patient Pro­tec­tion and Afford­able Care Act (PPACA), we saw a num­ber of hos­pi­tals and provider groups being bought and merged with larg­er provider groups. This was done for two rea­sons. One, in part to make sure that they were able to estab­lish more buy­ing pow­er, or bar­gain­ing chips to bring to the con­tract nego­ti­at­ing table. Two, with less com­pe­ti­tion, they have more con­trol over how much they can charge for services.
So now that we are into year five of PPACA, and going into year three of the med­ical loss ratio enforce­ment that was enact­ed as part of PPACA (small group and indi­vid­ual plans must use 80% of pre­mi­ums col­lect­ed to pay claims, leav­ing 20% for admin­is­tra­tion and re-invest­ment, 85%/15% for large group plans) we are see­ing the insur­ance car­ri­ers and provider groups have more and more con­tract disputes.
We are see­ing more and more con­tracts expire before a new con­tract can be agreed on between the two par­ties, and overnight the insured can no longer see their reg­u­lar doc­tors and providers, caus­ing major dis­rup­tions for patients.
There have been many instances where the con­tract nego­ti­a­tions are suc­cess­ful and the new con­tract effec­tive date is retroac­tive back to when the pre­vi­ous con­tract was ter­mi­nat­ed, but not before the insured pop­u­la­tion has had to scram­ble to find in-net­work care else­where, to get med­ical records trans­ferred to new providers, deal with claims being re-sub­mit­ted, and over­all being left with a rather poor taste in their mouths.
In recent months there have been times when these con­tract dis­putes have tak­en a nasty turn with one (or both) sides speak­ing poor­ly of the oth­er pub­licly, try­ing to bul­ly the oth­er par­ty into sub­mis­sion; when the real­i­ty is, they both need each other.
But I find myself won­der­ing, why would a large provider net­work want to make an insur­ance car­ri­er look bad­ly in the eyes of their mem­bers? What pur­pose does that serve the provider net­work? And why would one or two provider net­works seem to repeat­ed­ly have con­tract dis­putes with mul­ti­ple insur­ance car­ri­ers, when oth­er provider net­works don't have the same experience?
Well, my first thought is that this large provider net­work has a large mar­ket share, and is charg­ing more for ser­vices than oth­er providers, caus­ing the insur­ance car­ri­ers to dri­ve a hard­er bar­gain because their goal is to keep their plans afford­able for their mem­bers. And as we all know, insur­ance pre­mi­ums are not pulled out of thin air, they are based on the cost of med­ical care and ser­vices. If the cost for ser­vices goes up, so do insur­ance premiums.
My sec­ond thought is, what if this is part of a big­ger scheme, or plan? What would hap­pen if one day down the road the provider net­work decid­ed to let all of their insur­ance con­tracts lapse, and then invite all of their patients to pur­chase a "mem­ber­ship" to their provider net­work that would enable them to use their providers for a sim­ple copay for doc­tor vis­its and lab tests, for exam­ple, and then encour­age their "mem­bers" to pur­chase low cost, sim­ple cat­a­stroph­ic insur­ance plans to cov­er the cost of the high tick­et items such as hos­pi­tal in-patient stays, surg­eries, etc.?
This would solve a cou­ple of prob­lems for the providers. One, they would have far less admin­is­tra­tive work and costs if they did not have to sub­mit claims to the insur­ance car­ri­ers for the small stuff (office vis­its, X‑rays, lab tests). They would not have to con­cern them­selves with con­tract nego­ti­a­tions year after year, and they could bet­ter con­trol their prices (note I said prices, not costs) for ser­vices. We have seen more and more doc­tors move to a concierge med­i­cine mod­el for these very rea­sons. Why not the big guys, too?
From a patient's point of view, would they pre­fer to pay for a month­ly mem­ber­ship if it meant they knew they could see the doc­tors they want­ed to see, with­out being con­cerned that their con­tract may expire with­out warn­ing? Would it be worth it not to have to call the insur­ance car­ri­er to find out why they did not pay their provider cor­rect­ly for ser­vices rendered?
As a patient, if I can see my reg­u­lar doc­tors with­out inter­rup­tion, car­ry a cat­a­stroph­ic med­ical insur­ance plan to pro­tect my fam­i­lies assets should some­thing hap­pen where I need­ed exten­sive or expen­sive med­ical treat­ment, and not be penal­ized on my tax­es because my cat­a­stroph­ic plan meets the min­i­mum essen­tial cov­er­age require­ments under PPACA, would that be a win for me?
Could the provider net­work take it one step fur­ther and promise to only charge me based on in-net­work costs for those times when they need to charge my cat­a­stroph­ic insur­ance plan, even if they are not a part of the net­work, and write off what­ev­er costs my insur­ance plan does pay to them as a loss?
As employ­ers are look­ing for more inno­v­a­tive ways to curb the increas­ing costs of med­ical insur­ance for their employ­ees, would they be able to offer a cat­a­stroph­ic group plan with high deductibles if they could then pay for employ­ees to have a "mem­ber­ship" to their favorite provider net­works? Could it be that sim­ple for an employ­er to nev­er have to wor­ry about some of their employ­ees being dis­sat­is­fied because their provider is not in-net­work with the new health plan?
And would the U.S. Depart­ment of Labor allow an employ­er to pay for an employee's indi­vid­ual "mem­ber­ship" to a provider net­work since it would not qual­i­fy as an insur­ance pol­i­cy? Some employ­ers pay for, or sub­si­dize, gym mem­ber­ships for their employ­ees. Would this be con­sid­ered any different?
Could this be the plan, and the rea­son why a large provider net­work is look­ing to dri­ve a wedge between their patients and their insur­ance carriers?
Are health mem­ber­ships the next evo­lu­tion­ary step in health care reform?