Employ­ers have a lot of choic­es when it comes to buy­ing group health insur­ance, includ­ing going direct­ly to a car­ri­er (or one of its agents), buy­ing online, or going through a bro­ker. Direct-to-car­ri­er paths make it more dif­fi­cult to shop the mar­ket across prod­uct lines, and buy­ing online can leave the employ­er respon­si­ble for nav­i­gat­ing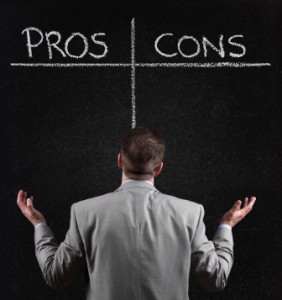 "rep­re­sen­ta­tive" quotes, dif­fi­cult ter­mi­nol­o­gy, Patient Pro­tec­tion and Afford­able Care Act (PPACA) com­pli­ance and ongo­ing ser­vice issues. Good bro­kers, on the oth­er hand, have the mar­ket, com­pli­ance, and prod­uct knowl­edge to help employ­ers save mon­ey and appro­pri­ate­ly man­age risk. They will typ­i­cal­ly offer hands-on expe­ri­ence, free top tools and resources, and a one-stop shop for pro­grams and ser­vices. Unit­ed Ben­e­fit Advi­sors (UBA) is a part­ner­ship of the country's lead­ing inde­pen­dent bro­kers, a unique mod­el that offers the "Wall Street" sav­ings, resources, and effi­cien­cies of a large cen­tral­ized com­pa­ny along with the "Main Street" per­son­al­ized ser­vice and entre­pre­neur­ial spir­it of a local busi­ness. In fact, that's why we like to call UBA Part­ners "advi­sors," not "bro­kers." There are many ques­tions you should ask before hir­ing an advi­sor, but first and fore­most, ben­e­fit advi­sors should have the heart of a teacher in order to effec­tive­ly guide you through the com­plex maze of reg­u­la­tions, legal­i­ties, cov­er­ages, plans, and options.
A ben­e­fit advi­sor's pri­ma­ry job is to orches­trate the com­pe­ti­tion of insur­ance car­ri­ers by com­pil­ing a com­plete and accu­rate sub­mis­sion of what your com­pa­ny is look­ing for, and mak­ing sure each car­ri­er in the mar­ket receives the same infor­ma­tion. Con­sid­er them to be like your own per­son­al shop­per. They present your busi­ness to insur­ers in the most effec­tive fash­ion and use their mar­ket­place knowl­edge and car­ri­er rela­tion­ships to nego­ti­ate the most favor­able terms and con­di­tions for your com­pa­ny. In addi­tion, a good bro­ker can pro­vide addi­tion­al insights to you on the car­ri­er's strengths, weak­ness­es, and past per­for­mance. But, wait! There's more.
An advi­sor's ser­vice to the client should con­tin­ue after the bid process. Depend­ing on the bro­ker and the rela­tion­ship, bro­kers will assist their clients with claim dif­fi­cul­ties, employ­ee com­mu­ni­ca­tions, noti­fy and explain upcom­ing and cur­rent reg­u­la­tions, risk man­age­ment and all oth­er areas relat­ing to ben­e­fits and com­pen­sa­tion. In our busi­ness, we also pro­vide many tools and resources to help your human resource depart­ment or tasks because ben­e­fits and HR go togeth­er. When one is func­tion­ing at a high lev­el, it sup­ports the efforts of the other.
Even before the bid­ding process, your ben­e­fit advi­sor can help you decide what ben­e­fits are impor­tant to you, how you want to struc­ture your total com­pen­sa­tion, your bud­get, and your require­ments. They in turn present all of this infor­ma­tion to the most appro­pri­ate car­ri­ers and return to you with the best options for your busi­ness, sav­ing you lots of time. This two-step approach allows inde­pen­dent eval­u­a­tion of the most ben­e­fi­cial rela­tion­ships for your com­pa­ny to pursue.
Com­pe­ti­tion among bro­ker­age firms and among insur­ance com­pa­nies are essen­tial tools in help­ing busi­ness­es learn what the mar­ket­place has to offer. A struc­tured advi­sor eval­u­a­tion and selec­tion process is the best way for employ­ers to ensure they receive opti­mum val­ue and gain the com­pet­i­tive advan­tage and long-term cost man­age­ment they are striv­ing to achieve. Advice and ser­vice are wide­ly avail­able, but the ques­tion is: Are you get­ting good advice and ser­vice? Make the right choice.