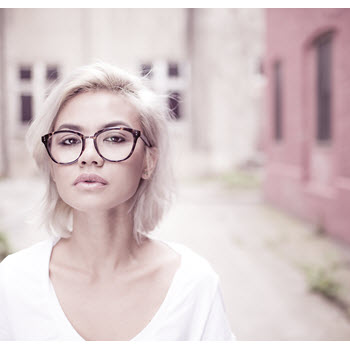 Mil­len­ni­als account for the largest demo­graph­ic in the work­force today (Berman), and by 2025 will make up 75% of our work­ing pop­u­la­tion (Forbes). With new tech­nolo­gies, more peo­ple decid­ing to branch out and start their own busi­ness­es and telecom­mut­ing jobs becom­ing pop­u­lar, it's impor­tant for employ­ers to under­stand how they need to adapt pre­vi­ous HR poli­cies for recruit­ment and reten­tion to fit today's workforce.
A promis­ing solu­tion to this change in the play­ing field is to offer a stu­dent loan repay­ment pro­gram as part of an employ­ee ben­e­fit pack­age. In a study done by the Amer­i­can Pay­roll Asso­ci­a­tion, it was found that two-thirds of Amer­i­cans live pay­check to pay­check. As col­lege tuition costs rise, mil­len­ni­als who grad­u­ate and enter the work­force are find­ing them­selves with large amounts of debt while simul­ta­ne­ous­ly fac­ing job scarcity.
In fact, not only are mil­len­ni­als inhib­it­ed from sav­ing due to stu­dent loans (Pay­loc­i­ty), they have the low­est retire­ment sav­ings rate of any demo­graph­ic at 7.5% (EBRI). Because there is evi­dence that mil­len­ni­als also are not as respon­sive to the tra­di­tion­al employ­ee ben­e­fit pack­age and instead seek jobs where they are more like­ly to have work/life bal­ance as well as trav­el and vaca­tion oppor­tu­ni­ties, offer­ing a stu­dent loan ben­e­fit gives employ­ers hope that inno­va­tions can be made to attract top young talent.
Pru­den­tial Retire­ment is part­ner­ing with Stu­dent Loan Genius to devel­op a cre­ative solu­tion to the one bar­ri­er to this oth­er­wise high­ly inven­tive idea: the fact that no cur­rent tax breaks exist for loan repay­ment pro­grams, thus employ­ees could end up being heav­i­ly taxed if they receive a loan repay­ment ben­e­fit (Pay­loc­i­ty).
Pru­den­tial Retire­ment and Stu­dent Loan Genius are work­ing to offer a pre-tax 401k con­tri­bu­tion when­ev­er an employ­ee makes a pay­ment on their loan (Soci­ety for Human Resource Man­age­ment). This type of con­tri­bu­tion would help an employ­ee avoid heavy tax­ing and simul­ta­ne­ous­ly save for retirement.
Accord­ing to the Employ­ee Ben­e­fit Research Insti­tute, mil­len­ni­als have low­er employ­ee ben­e­fit par­tic­i­pa­tion rates than Gen Xers or Baby Boomers. Sev­en­ty-six per­cent of respon­dents to the Amer­i­can Stu­dent Assistance's recent sur­vey indi­cat­ed that their choice to take a job would be pos­i­tive­ly impact­ed if a stu­dent loan repay­ment pro­gram was offered. As employ­ers con­tin­ue to search for new ways to engage their work­force in these pro­grams and hire new tal­ent, some form of loan repay­ment pro­gram may be the answer.