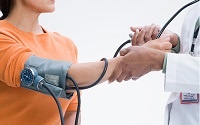 A health flex­i­ble spend­ing account (FSA) is a pre-tax account used to pay for out-of-pock­et health care costs for a par­tic­i­pant as well as a par­tic­i­pan­t's spouse and eli­gi­ble depen­dents. Health FSAs are employ­er-estab­lished ben­e­fit plans and may be offered with oth­er employ­er-pro­vid­ed ben­e­fits as part of a cafe­te­ria plan. Self-employed indi­vid­u­als are not eli­gi­ble for FSAs.
Even though a health FSA may be extend­ed to any employ­ee, employ­ers should design their health FSAs so that par­tic­i­pa­tion is offered only to employ­ees who are eli­gi­ble to par­tic­i­pate in the employ­er's major med­ical plan. Gen­er­al­ly, health FSAs must qual­i­fy as except­ed ben­e­fits, which means oth­er nonex­cept­ed group health plan cov­er­age must be avail­able to the health FSA's par­tic­i­pants for the year through their employ­ment. If a health FSA fails to qual­i­fy as an except­ed ben­e­fit, then this could result in excise tax­es of $100 per par­tic­i­pant per day or oth­er penalties.
Con­tribut­ing to an FSA
Mon­ey is set aside from the employ­ee's pay­check before tax­es are tak­en out and the employ­ee may use the mon­ey to pay for eli­gi­ble health care expens­es dur­ing the plan year. The employ­er owns the account, but the employ­ee con­tributes to the account and decides which med­ical expens­es to pay with it.
At the begin­ning of the plan year, a par­tic­i­pant must des­ig­nate how much to con­tribute so the employ­er can deduct an amount every pay day in accor­dance with the annu­al elec­tion. A par­tic­i­pant may con­tribute with a salary reduc­tion agree­ment, which is a par­tic­i­pant elec­tion to have an amount vol­un­tar­i­ly with­held by the employ­er. A par­tic­i­pant may change or revoke an elec­tion only if there is a change in employ­ment or fam­i­ly sta­tus that is spec­i­fied by the plan.
Per the Patient Pro­tec­tion and Afford­able Care Act (ACA), FSAs are capped at $2,600 per year per employ­ee. How­ev­er, since a plan may have a low­er annu­al lim­it thresh­old, employ­ees are encour­aged to review their Sum­ma­ry Plan Descrip­tion (SPD) to find out the annu­al lim­it of their plan. A par­tic­i­pan­t's spouse can put $2,600 in an FSA with the spouse's own employ­er. This applies even if both spous­es par­tic­i­pate in the same health FSA plan spon­sored by the same employer.
Gen­er­al­ly, employ­ees must use the mon­ey in an FSA with­in the plan year or they lose the mon­ey left in the FSA account. How­ev­er, employ­ers may offer either a grace peri­od of up to two and a half months fol­low­ing the plan year to use the mon­ey in the FSA account or allow a car­ry­over of up to $500 per year to use in the fol­low­ing year.
Orig­i­nal­ly pub­lished by www.ubabenefits.com