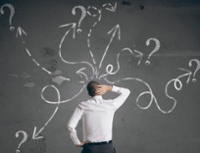 One thing rings true when it comes to the Afford­able Care Act (ACA): "expect the unex­pect­ed." I know this sounds cliché, but it was my best attempt to describe the expe­ri­ence HR pro­fes­sion­als encounter as they attempt to com­ply with this some­what murky piece of leg­is­la­tion. Last year on Decem­ber 28, we were alert­ed a month from the approach­ing dead­line that the forms and fil­ing require­ments had moved two and three months out to address chal­lenges. This was a fair­ly dras­tic move with­in a month of a sig­nif­i­cant com­pli­ance deadline.
As a lead­ing provider of ACA solu­tions to hun­dreds of employ­ers, we are find­ing this con­cern about uncer­tain­ty spills into the 2016 tax sea­son. To pro­vide some use­ful guid­ance, I thought it would be help­ful to share with you a roll-up of com­mon ques­tions and key issues we are receiv­ing from our clients over the past sev­er­al months:
Will the ACA be delayed again in 2016? We do not see the fil­ing require­ments delayed again in 2016. The delay for 2015 was a one-time delay, and the IRS has sig­naled this to be the case on their con­fer­ence calls.
What changes do we need to be con­cerned with in the 1094‑C and 1095‑C forms? Over­all, the changes to these forms are minor in 2016. The 2015 Qual­i­fy­ing Offer, a form of tran­si­tion relief, was elim­i­nat­ed from the 1094 form. The biggest changes are with two con­tin­gent offer of cov­er­age codes 1J and 1K. The idea behind these new offer codes is that employ­er cov­er­age is con­tin­gent upon not hav­ing cov­er­age avail­able else­where. If this bet­ter describes how you offer cov­er­age, you may want to con­sid­er select­ing these codes over the tra­di­tion­al 1A or 1E.
Will it be eas­i­er to work with name/TIN mis­match­es flagged through the cor­rec­tions process? In the first year it was dif­fi­cult to work with IRS request­ed cor­rec­tions because you often could not iden­ti­fy which cov­ered indi­vid­ual gen­er­at­ed the error (we didn't know if it was the employ­ee, a depen­dent, or both). Sev­er­al IRS con­fer­ence calls have sig­naled they will be pro­vid­ing more detail on the cor­rec­tions this year. If your ACA solu­tion com­mu­ni­cates with the IRS Afford­able Care Act Infor­ma­tion Returns (AIR) sys­tem, you will like­ly be able to dis­play the detail of this error mes­sage and act on it. A side-note: remain­ing cor­rec­tions from 2015 do not have a spe­cif­ic due date, but should be addressed as soon as possible.
Why do we still have tran­si­tion relief in 2016? The expec­ta­tions for many is that tran­si­tion relief was sim­ply a 2015 phe­nom­e­non. While non-cal­en­dar year and 2015 Qual­i­fy­ing Offer Tran­si­tion Relief have been elim­i­nat­ed, 4980H Tran­si­tion Relief has remained into 2016 for "non-cal­en­dar" plans that meet cer­tain cri­te­ria. This means that employ­ers who might be fac­ing shared respon­si­bil­i­ty penal­ties in 2016 can still take advan­tage of one of the two types of relief: 1) if you aver­age 50 to 99 FTEs you are shield­ed for the 2015 non-cal­en­dar year plan for the months that spill into 2016 (e.g., a July 1 plan will be shield­ed for the first six months of 2016), or 2) the same applies for 100+ clients in terms of being able to lever­age the 70 per­cent offer requirement.
Will it be eas­i­er this year? This is a gen­er­al ques­tion that depends on the solu­tion you use. Over­all, we believe the answer is a resound­ing "YES!" With our solu­tion, a large num­ber of clients are able to take advan­tage of an auto­mat­ed renew­al process that tran­si­tions set­up from 2015 and trends exist­ing employ­ees from Decem­ber 31, 2015, into 2016. Ven­dors have learned how to make this process eas­i­er for their cus­tomers after all the pain they expe­ri­enced in 2015. Every­thing from data col­lec­tion, fil­ing and cor­rec­tions process should be more auto­mat­ed this year.
Orig­i­nal­ly pub­lished by Unit­ed Ben­e­fit Advi­sors — Read More