By Danielle Capilla
Chief Com­pli­ance Offi­cer at Unit­ed Ben­e­fit Advisors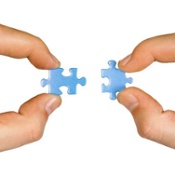 Begin­ning in ear­ly 2016, many employ­ers received let­ters from the IRS-SSA-CMS Data Match pro­gram. These let­ters are addressed to the employ­er and begin by stat­ing that "Medicare needs your coop­er­a­tion." Employ­ers are direct­ed to report infor­ma­tion on the IRS/SSA/CMS Data Match Secure Web Site (https://www.cob.cms.hhs.gov/DataMatch/). The data being request­ed is often exten­sive, and can cov­er a num­ber of years. The ques­tion­naire might include years that an employ­er did not spon­sor a group health plan. The let­ters typ­i­cal­ly have a return address of a P.O. Box in New York. The Cen­ters for Medicare and Med­ic­aid Ser­vices (CMS) has a lengthy instruc­tion guide for com­plet­ing the questionnaire.
Employ­ers who receive a let­ter from the IRS-CMS-Data Match pro­gram should imme­di­ate­ly apply for an exten­sion for their response, and then ded­i­cate the resources to ensure they sub­mit their response in a time­ly man­ner. Con­sult­ing with legal coun­sel is rec­om­mend­ed if the employ­er has any ques­tions or con­cerns about the process or information.
The uptick in the IRS-SSA-CMS Data Match let­ters is due to addi­tion­al fund­ing CMS has received. The Data Match Project has saved the Medicare Trust Fund more than $3.5 bil­lion to date. For more infor­ma­tion about the pro­gram, the Medicare Sec­ondary Pay­er rules, the excise tax, and penal­ties for not com­plet­ing the ques­tion­naire, request the UBA Com­pli­ance Advi­sor, "What Employ­ers Need to Know about the IRS-SSA-CMS Data Match Pro­gram".