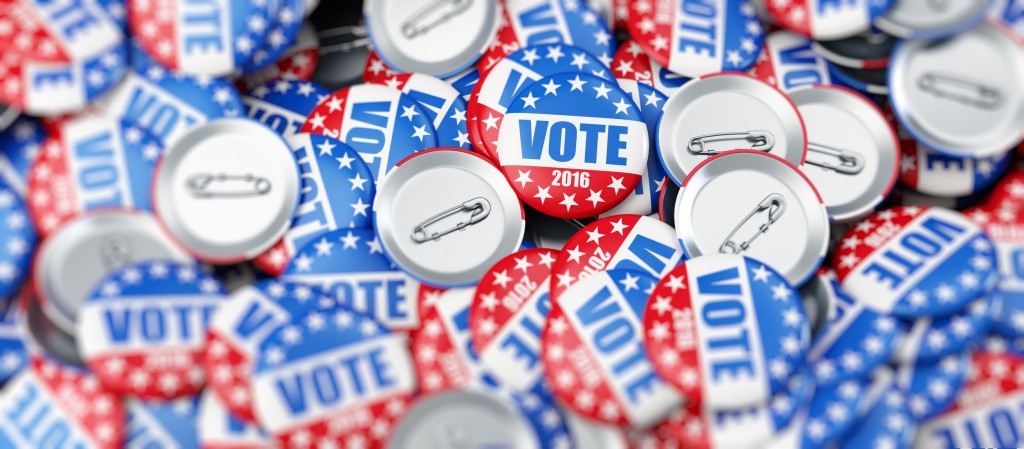 The U.S. Pres­i­den­tial race win by Don­ald Trump will impact labor, employ­ment, and HR pro­fes­sion­als in the key issues of immi­gra­tion, paid leave, tax reform, and health care.
Significant Shift in Immigration Policy
Trump has been vocal about his stance on immi­gra­tion in regard to depor­ta­tion and ille­gal immi­gra­tion. He also seeks to strength­en U.S. jobs, wages, and secu­ri­ty through the nation­wide use of E‑Verify. Trump plans to work with Con­gress to strength­en and expand the use of E‑Verify as cur­rent­ly less than half the states require employ­ers to use E‑Verify; how­ev­er, more than 16.4 mil­lion cas­es were run through E‑Verify in fis­cal year 2016 by employ­ers in every indus­try, state, and U.S. ter­ri­to­ry. E‑Verify ensures a legal work­force, pro­tects jobs for autho­rized work­ers, deters doc­u­ment and iden­ti­ty fraud, and works seam­less­ly with Form I‑9. Employ­ers may also look to the changes in the Form I‑9 effec­tive Jan­u­ary 21, 2017 designed to make the form more user-friend­ly and alle­vi­ate mis­takes, although this was estab­lished pri­or to Trump's presidency.
Paid Leave for New Mothers
Although the specifics are unclear right now, Trump has pro­posed six weeks of paid mater­ni­ty leave to new moth­ers. These pay­ments would come from recap­tur­ing fraud and improp­er pay­ments in the U.S. unem­ploy­ment insur­ance sys­tem. Trump has also dis­cussed allow­ing par­ents to enroll in tax-free depen­dent care sav­ings accounts for their chil­dren (read in-depth analy­sis of paid fam­i­ly leave from our own in-house expert Lau­ra Kerekes). Accord­ing to the Nation­al Part­ner­ship for Women and Fam­i­lies, employ­ers can expect paid leave to improve work­er reten­tion, reduce turnover costs with increased work­er pro­duc­tiv­i­ty, and increase employ­ee loyalty.
Tax Reform
Trump has advo­cat­ed for sig­nif­i­cant tax cuts "across the board" by increas­ing the stan­dard deduc­tion to $30,000 for joint fil­ers (from $12,600), and sim­pli­fy­ing the tax code. Trump plans to col­lapse the sev­en tax brack­ets to three with low-income Amer­i­cans at an income tax rate of 0 per­cent. Trump's tax plan also seeks to low­er the busi­ness tax rate from 35 per­cent to 15 per­cent, and elim­i­nate the cor­po­rate alter­na­tive min­i­mum tax. Pro­po­nents of low­er­ing busi­ness tax­es assert that it cre­ates jobs in the Unit­ed States rather than over­seas, encour­ages invest­ment in our infra­struc­ture, and because the Unit­ed States has the high­est cor­po­rate income tax rates, busi­ness­es are at a sig­nif­i­cant dis­ad­van­tage. Trump intends to apply this low­er rate to all busi­ness, both small and large. Addi­tion­al­ly, accord­ing to Trump's tax plan, busi­ness­es that pay a por­tion of an employee's child­care expens­es would be per­mit­ted to exclude those con­tri­bu­tions from income. Employ­ees who are recip­i­ents of direct employ­er sub­si­dies would not be able to exclude those costs from the indi­vid­ual income tax and the costs of direct sub­si­dies to employ­ees could not be used as a cost eli­gi­ble for the credit.
Repeal of the Affordable Care Act
The Afford­able Care Act will be chal­lenged under Trump's admin­is­tra­tion. Trump seeks to remove health­care exchanges and replace them with tax-free health sav­ings accounts for peo­ple with high-deductible insur­ance plans. Trump has also advo­cat­ed state-based high-risk pools for peo­ple with med­ical con­di­tions that make it hard to get cov­er­age on their own. He also seeks to allow com­pa­nies to sell insur­ance across state lines to boost com­pe­ti­tion and dri­ve down prices.
What's Next for Employers
Inter­est­ing­ly, the largest impact of a Trump pres­i­den­cy may not be from his stance on these issues but may be seen when it comes time to nam­ing the next U.S. Supreme Court Jus­tices as he will like­ly appoint four jus­tices dur­ing his term in office. Experts pre­dict four because the aver­age age of retire­ment for a Supreme Court jus­tice has been approx­i­mate­ly 78.7 years old, and cur­rent­ly three of the eight jus­tices range in age from 78 – 83. The fourth open seat remains unoc­cu­pied since Jus­tice Antonin Scalia's death in February.
Under­stand­ably, there are oppos­ing views to these pre­sent­ed issues, and nei­ther can­di­date pro­vid­ed many details about how their plans for these issues would be financed or imple­ment­ed. ThinkHR will fol­low the changes in labor and employ­ment laws and will pro­vide infor­ma­tion and tools to help employ­ers make sense of the changes that impact Amer­i­can businesses.
Orig­i­nal­ly pub­lished by ThinkHR — Read More