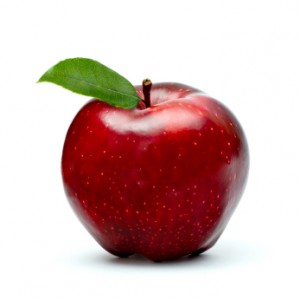 Weight loss retreats have become a pop­u­lar way to lose weight and get healthy, all while stay­ing in lux­u­ry accom­mo­da­tions and get­ting per­son­al­ized care. North­ern Cal­i­for­nia, with its healthy lifestyle mind­set, is the per­fect place to learn about nutri­tion, med­i­tate, exer­cise and relax in beau­ti­ful rolling hills, hot springs and val­ley vine­yards. Retreats vary in price and length, offer­ing sin­gle day to up to a month pack­ages that cost any­where from $250 to more than $10,000.
Food
Weight loss retreats usu­al­ly offer full meals in their pack­ages and all of them are a lit­tle dif­fer­ent. In some areas, the local restau­rants cater to you by offer­ing spe­cial menu items spe­cif­ic to their pro­grams. Some North­ern Cal­i­for­nia retreats focus on spe­cif­ic kinds of diets, like veg­e­tar­i­an, organ­ic, raw-food or pop­u­lar low-car­bo­hy­drate diet plans. Cook­ing class­es sup­ple­ment the diet infor­ma­tion and as a guest you leave with books, record­ings and jour­nals to help you record what you eat, get moti­va­tion and main­tain weight loss after you leave the facil­i­ty. Retreats often have their own chefs and pride them­selves on the qual­i­ty and nutri­tion­al val­ue of their food.
Fit­ness
Weight loss retreats would not be suc­cess­ful if not for the exer­cise. Retreat pack­ages vary from relax­ing yoga to intense hik­ing and car­dio. Many North­ern Cal­i­for­nia retreats are locat­ed in beau­ti­ful wine coun­try and near hot springs where you can enjoy the out­doors while rais­ing your heart rate and burn­ing calo­ries. On-site fit­ness cen­ters pro­vide you with round-the-clock access to equip­ment, and many retreats include sal­sa and oth­er dance lessons in their programs.
Over­all Health
Whole-body weight loss retreats have the advan­tage of focus­ing on over­all health as well as weight loss. Many of these retreats, like Trans­for­ma­tion Weight Loss Retreat at St. Helena's Cen­ter for Health in Napa Val­ley, are physi­cian-assist­ed pro­grams that offer med­ical assess­ments before the pro­gram begins. These retreats will help with weight loss as well as reduc­ing cho­les­terol and triglyc­eride read­ings. The focus is on teach­ing you how to main­tain weight loss and health after you leave. Work­shops cov­er­ing nutri­tion, fit­ness and men­tal health are often a big part of the programs.
Per­son­al­ized Programs
Pre-orga­nized retreats aren't for every­one, and you may pre­fer an expe­ri­ence that is spe­cif­ic to you. Many weight loss retreats offer per­son­al­ized pro­grams that tar­get your needs in more spe­cial­ized ways. Detox­i­fi­ca­tion diets, clin­i­cal psy­cho­log­i­cal coun­sel­ing, and intense fit­ness rou­tines are among some of the ways you can get what you need out of a retreat. Per­son­al­ized retreats are help­ful if you have spe­cif­ic nutri­tion require­ments, for exam­ple if you're dia­bet­ic, and if you have phys­i­cal lim­i­ta­tions or issues.
Boot Camp
For a more intense weight loss and fit­ness expe­ri­ence, North­ern Cal­i­for­nia has a few weight loss retreats that are billed as boot camps. These pro­grams, which are usu­al­ly not as long as the aver­age one to two week retreats, are meant to get you in shape quick­ly and rig­or­ous­ly. Retreats include fit­ness regimes like pow­er yoga, intense hikes and body sculpt­ing exer­cis­es. Some of these retreats are for women only and most of them have few­er than a dozen par­tic­i­pants at one time.