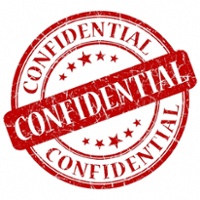 When it comes to Employ­ee Assis­tance Pro­grams, con­fi­den­tial­i­ty is a con­cern for both employ­ers and employ­ees. As an employ­er, it is help­ful to under­stand the terms and process­es your EAP uses to keep infor­ma­tion con­fi­den­tial and ensure that your employ­ees and your work­place are safe.
The Health Insur­ance Porta­bil­i­ty and Account­abil­i­ty Act (HIPAA) rules apply to EAPs and their affil­i­ate providers. All infor­ma­tion that is obtained dur­ing an EAP ses­sion is main­tained in con­fi­den­tial files. The infor­ma­tion remains con­fi­den­tial except in the fol­low­ing circumstances:
An employee/client pro­vides writ­ten permission/consent for the release of spe­cif­ic infor­ma­tion. This can be done using a Con­sent to Inform or Release of Infor­ma­tion form.
The life or safe­ty of the client or oth­ers is seri­ous­ly threatened.
Child abuse has occurred.
EAP records are the sub­ject of a court order (sub­poe­na).
Oth­er dis­clo­sures required by applic­a­ble law.
Depend­ing on the sit­u­a­tion, an employ­ee may use EAP ser­vices through a self-refer­ral, guid­ed-refer­ral or mandated-referral
Vol­un­tary or self-refer­rals are the most com­mon. When an employ­ee seeks EAP ser­vices vol­un­tar­i­ly, all of the employee's infor­ma­tion, includ­ing whether he or she con­tact­ed the EAP or not, is con­fi­den­tial and can­not be released with­out writ­ten permission.
Guid­ed refer­rals are an oppor­tu­ni­ty for the employ­er to encour­age the employ­ee to use EAP ser­vices when the employ­er sens­es there is a prob­lem that needs to be addressed. This may occur when the employ­er iden­ti­fies an employ­ee who may be hav­ing per­son­al or work-relat­ed dif­fi­cul­ties but it is not to the point of man­dat­ing that the employ­ee use an EAP. In the case of guid­ed refer­rals, infor­ma­tion dis­closed by the employ­ee is still kept confidential.
Manda­to­ry or for­mal refer­rals usu­al­ly occur when sub­stance abuse or oth­er behav­iors are impact­ing pro­duc­tiv­i­ty or safe­ty. An employer's pol­i­cy may allow for putting the employ­ee on a per­for­mance improve­ment plan and may even include a "last chance" agree­ment that states what an employ­ee must do in order to keep their job. In these cas­es, employ­ees are man­dat­ed by the employ­er to con­tact the EAP and a Release of Infor­ma­tion is signed so the EAP can exchange infor­ma­tion with the employ­er about employ­ee atten­dance, com­pli­ance and recommendations.
In some cas­es, it may be advised to send the employ­ee for a Fit­ness for Duty Eval­u­a­tion or sim­i­lar assess­ment to deter­mine the employee's abil­i­ty to phys­i­cal­ly or men­tal­ly per­form essen­tial job duties, or assess for a poten­tial threat of vio­lence. These eval­u­a­tions are per­formed by spe­cial­ly trained pro­fes­sion­als and will come with an addi­tion­al cost. If the employ­ee has pro­vid­ed writ­ten con­sent, lim­it­ed infor­ma­tion may be released to the employ­er regard­ing the results of these evaluations.
As an employ­er, if you believe someone's life or the safe­ty of oth­ers is poten­tial­ly at risk, con­sult with your EAP if time allows. If it is an emer­gency, your local law enforce­ment or emer­gency per­son­nel should be con­tact­ed first. Then con­tact your EAP for fur­ther assis­tance, sup­port and guidance.
Orig­i­nal­ly pub­lished by www.ubabenefits.com