By Jen­nifer Kupper
In-house Coun­sel for iaCON­SULT­ING, a UBA Part­ner Fir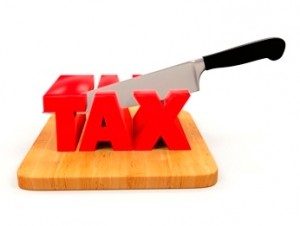 m
Health Insur­ance Providers Fee
Sec­tion 9010 of the Patient Pro­tec­tion and Afford­able Care Act (PPACA) impos­es a fee on each cov­ered enti­ty engaged in the busi­ness of pro­vid­ing health insur­ance for Unit­ed States health risks. This is known as the Health Insur­ance Providers (HIP) fee or the Health Insur­ers Tax (HIT) tax. The first fil­ings were due from cov­ered enti­ties by April 15, 2014, and the first fees were due Sep­tem­ber 30, 2014. Self-insured plans are not cov­ered enti­ties for the pur­pose of the HIP Fee. The HIP fee is an impor­tant rev­enue source for PPACA, amount­ing to $8 bil­lion in 2014 and ris­ing to $14.3 bil­lion by 2018. While ful­ly insured plans are not direct­ly respon­si­ble for the HIP fee, the Con­gres­sion­al Bud­get Office was cor­rect when it indi­cat­ed that it would be "large­ly passed through to con­sumers in the form of high­er pre­mi­ums." Some pre­mi­ums have increased as much as 4.5%.
Intro­duced in the House by Rep. Charles Bous­tany, Jr. (R‑La.) and Rep. Kyrsten Sine­ma (D‑Ariz.) on Feb­ru­ary 12, 2015, for the third time in as many years, H.R. 928 is titled To repeal the annu­al fee on health insur­ance providers enact­ed by the Patient Pro­tec­tion and Afford­able Care Act. The bill has one pro­vi­sion: "The Patient Pro­tec­tion and Afford­able Care Act is amend­ed by strik­ing sec­tion 9010." There are cur­rent­ly 225 co-spon­sors. A sim­i­lar mea­sure was intro­duced in the Sen­ate. S. 183, the Jobs and Pre­mi­um Pro­tec­tion Act, was referred to the Sen­ate Finance Com­mit­tee and cur­rent­ly has 31 co-sponsors.
Cadil­lac Tax
Inter­nal Rev­enue Code Sec­tion 4980I impos­es an excise tax on "high cost plans" effec­tive 2018. This tax is com­mon­ly known as the "Cadil­lac Tax," dubbed for its fee on "rich­er" benefits.
Gen­er­al­ly, and one must speak gen­er­al­ly because reg­u­la­tions have not been issued, if a group health plan's cost for applic­a­ble cov­er­age goes beyond the statu­to­ry thresh­olds, then a 40% excise tax will be assessed on the excess amounts. The annu­al thresh­olds are $10,200 ($850per month) for indi­vid­ual cov­er­age and $27,500 ($2,291.67 per month) for cov­er­age oth­er than indi­vid­ual cov­er­age. The Cadil­lac Tax applies to ful­ly insured and self-fund­ed plans.
It is report­ed that near­ly half of employ­er-spon­sored health plans could trig­ger the tax. One rea­son for this is that larg­er groups must spon­sor a base plan that meets min­i­mum val­ue in order to avoid a poten­tial PPACA Employ­er Shared Respon­si­bil­i­ty tax (IRC Sec­tion 4980H(b)). Anoth­er rea­son is that "applic­a­ble cov­er­age" includes major med­ical cov­er­age, includ­ing pre­scrip­tion drug costs; con­tri­bu­tions to med­ical flex­i­ble spend­ing accounts (FSAs), health sav­ings accounts (HSAs), health reim­burse­ment arrange­ments (HRAs), and Archer med­ical sav­ings accounts (MSAs), if cer­tain con­di­tions are met; cov­er­age for on-site med­ical clin­ics; retiree cov­er­age; cov­er­age only for a spec­i­fied dis­ease or ill­ness; and hos­pi­tal indem­ni­ty or oth­er fixed indem­ni­ty insurance.
On Feb­ru­ary 11, 2015, Rep. Frank Guin­ta (R‑N.H.) intro­duced H.R. 879, Ax the Tax on Mid­dle Class Amer­i­cans' Health Plans Act. The bill has 31 co-spon­sors and was referred to the House Ways and Means Committee.