By: Peter Fres­ka, MPH, CEBS, Ben­e­fits Advisor
The LBL Group
A UBA Part­ner Firm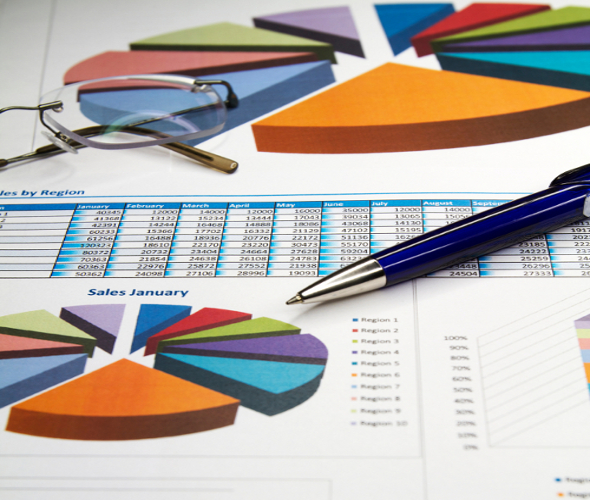 We field many calls to review, speak, and com­ment on a vari­ety of top­ics. Of course, these gen­er­al­ly per­tain to health care. In prepar­ing for a com­ing pre­sen­ta­tion, I came across a recent arti­cle in Becker's Hos­pi­tal Review titled "100 Health­care Sta­tis­tics to Know". While there are many top­ics that com­prise health care, the arti­cle breaks them down into 10 cat­e­gories: Hos­pi­tal and Physi­cian Facts, Hos­pi­tal and Health Sys­tem Com­pen­sa­tion, Health Cov­er­age, Med­ic­aid, Medicare, Hos­pi­tal Con­struc­tion, Account­able Care Orga­ni­za­tions, Health IT, Patient Care and Qual­i­ty, and Mis­cel­la­neous Health Care Sta­tis­tics. While all these top­ics are impor­tant, of par­tic­u­lar inter­est is the sec­tion on health coverage:
In review­ing these sta­tis­tics against the Unit­ed Ben­e­fit Advi­sors (UBA) 2014 Health Plan Sur­vey* (which is the nation's largest and most com­pre­hen­sive bench­mark­ing sur­vey of plan design and cost), I came up with some inter­est­ing com­par­isons. First, it is impor­tant to note that the UBA 2014 Health Plan Sur­vey data­base con­tains the val­i­dat­ed respons­es of 16,467 health plans, spon­sored by 9,950 employ­ers, who cumu­la­tive­ly employ near­ly one mil­lion employ­ees and pro­vide cov­er­age for more than four mil­lion total lives. Indi­vid­u­al­ly val­i­dat­ed respons­es from employ­ers in more than 3,000 com­mu­ni­ties in all 50 states and the Dis­trict of Colum­bia com­plete the database.
To com­pare a few sta­tis­tics, the out­lined health care cost was "near­ly $9,000 per per­son in 2012." The 2014 UBA Health Plan Sur­vey indi­cates an aver­age plan cost of $9,504 with an aver­age employ­ee cost of $3,228 and an aver­age employ­er cost per employ­ee of $6,276.
Pre­mi­um increas­es are now an aver­age of 5.6% for all plans — up from 5.5% in 2013.
Relat­ed to the pre­mi­um increas­es are plans that have been able to hold out on mak­ing changes – "grand­fa­thered," and now so called "grand­moth­ered" plans.
Employ­ers delay­ing their health plan renew­al dates until Decem­ber 1 increased 322% from 2013 to 2014. Approx­i­mate­ly 32% of employ­ers post­poned their renew­al date, 94% of which were small busi­ness­es in the few­er than 100 employ­ee mar­ket. In the few­er than 50 employ­ee group size, there was more than five times the num­ber of renewals for Decem­ber 1, 2013, over 2012.
Dri­ving large employ­ers (1,000+ employ­ees), is their abil­i­ty to more eas­i­ly self-fund.
10.6% of all plans are self-fund­ed, with more than three-fourths (80.0%) of all large employ­er plans self-funded.
These mea­sures con­tin­ue to indi­cate that self-fund­ing is mov­ing down mar­ket, as small­er employ­ers are work­ing to avoid pre­mi­um increase and the Health Insur­er Tran­si­tion­al Tax (HIT Tax). A move to self-fund­ing from a ful­ly insured plan will allow an orga­ni­za­tion to rec­og­nize a 2% to 7% (nation­al­ly) HIT tax.
Know­ing the num­bers, and hav­ing the abil­i­ty to bench­mark employ­er plans, is para­mount — espe­cial­ly with so many changes dri­ven by health care reform. Cur­rent, val­i­dat­ed data allows employ­er plans to make the best informed deci­sions to ben­e­fit the orga­ni­za­tion as well as the employ­ees and fam­i­lies to which they pro­vide benefits.
* Data in the 2014 UBA Health Plan Sur­vey is based on respons­es from 9,950 employ­ers spon­sor­ing 16,967 health plans nation­wide. The sur­vey's focus is intend­ed to pro­vide a cur­rent snap­shot of the nation's employ­ers rather than cov­ered employ­ees. Results are applic­a­ble to the small to mid­size mar­ket that makes up a major­i­ty of Amer­i­can busi­ness­es, as well as to larg­er employ­ers, pro­vid­ing bench­mark­ing data on a more detailed lev­el than any oth­er survey.
CLICK HERE to pre-order a copy of the 2014 UBA Health Plan Sur­vey Exec­u­tive Sum­ma­ry or CLICK HERE to request a cus­tomized bench­mark­ing report.
"In the rapid­ly chang­ing imple­men­ta­tion of PPACA, it is crit­i­cal for busi­ness­es to know their bench­mark on med­ical plans," says UBA CEO Les McP­hear­son. "This is not only for their indus­try, but in their state, region and nation­al­ly as well. I'd encour­age employ­ers to look at the UBA Health Plan Sur­vey in a way that is most rel­e­vant to their business."
The 2014 UBA Health Plan Sur­vey offers more than nation­al data and UBA rec­om­mends that employ­ers bench­mark with local data, which is more effec­tive when adjust­ing plan design, nego­ti­at­ing rates, and com­mu­ni­cat­ing val­ue to employees.