By Lin­da Rowings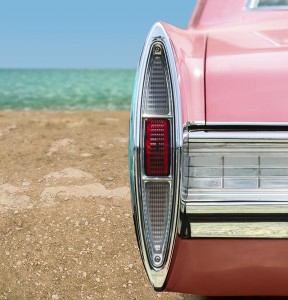 The excise tax on high cost plans (also referred to as the Cadil­lac tax and the 4980I tax) is sched­uled to take effect in 2018. To date, reg­u­la­tions have not been issued, so many of the details about how the tax will oper­ate are unclear. (The reg­u­la­to­ry agen­cies are respon­si­ble for inter­pret­ing the law, adding need­ed details, and rec­on­cil­ing any parts of the law that may be incon­sis­tent.) Based upon how the law itself is writ­ten, this is what is known and expected.
1. How much is the tax?
The tax is 40% of the cost of health cov­er­age that exceeds a threshold.
2. What is the threshold?
For 2018 the base thresh­old is $10,200 per year ($850 per month) for self-only cov­er­age and $27,500 per year ($2,291.67 per month) for all oth­er lev­els of cov­er­age. Plans that cov­er "qual­i­fied retirees" or which pri­mar­i­ly cov­er those in a "high-risk pro­fes­sion" are allowed an addi­tion­al $1,650 per year for sin­gle cov­er­age in 2018 and $3,450 per year for all oth­er lev­els of coverage.
"High-risk pro­fes­sion" means law enforce­ment offi­cers, fire­fight­ers, emer­gency med­ical tech­ni­cians, para­medics, first-respon­ders, long­shore­men; indi­vid­u­als in the con­struc­tion, min­ing, agri­cul­ture (but not food-pro­cess­ing), forestry, and fish­ing indus­tries; those who install or repair elec­tri­cal or telecom­mu­ni­ca­tions lines, and employ­ees who retired from a high-risk pro­fes­sion if the employ­ee was in a high-risk pro­fes­sion for at least 20 years.
It appears that the addi­tion­al allowance will apply to each qual­i­fied retiree (but not to any active employ­ees) in the plan. The addi­tion­al allowance for high-risk pro­fes­sions will be avail­able only if the plan pri­mar­i­ly cov­ers those in a high-risk pro­fes­sion; in that case, the addi­tion­al allowance will be avail­able to all plan participants.
3. Are there cost of liv­ing increas­es in the thresholds?
A3: Yes. Start­ing in 2019, the base thresh­olds and the adjust­ments for qual­i­fied retirees and those in high-risk pro­fes­sions will be increased by the Con­sumer Price Index for all Urban Con­sumers (CPI‑U) – not med­ical infla­tion. In addi­tion, if health infla­tion is high­er than expect­ed between now and 2018 (based on the cost of stan­dard BlueCross/Blue Shield cov­er­age under the fed­er­al employ­ees' health plan), the 2018 base amounts will be increased.
4. Are there adjust­ments for high cost areas of the coun­try or for employ­ers with a high­er risk workforce?
There are no adjust­ments based on the part of the coun­try in which the employ­er or employ­ees are located.
There will be an adjust­ment allowed for age and gen­der for plans that are high­er than the nation­al aver­age. Details on how that will work are not yet available.
Mul­ti­em­ploy­er plans may use the fam­i­ly thresh­old with all employ­ees, even if the employ­ee actu­al­ly has sin­gle coverage.
5. What types of plans are sub­ject to the tax?
The tax applies to "applic­a­ble employ­er-spon­sored cov­er­age," which includes both insured and self-fund­ed plans. The tax applies to grand­fa­thered plans. It applies to all types of employ­ers – pri­vate, gov­ern­ment, church, and not-for prof­it. Retiree plans – even retiree-only plans – are sub­ject to the tax. Mul­ti­em­ploy­er plans are sub­ject to the tax. The tax applies to cov­er­age pro­vid­ed to active employ­ees, self-employed indi­vid­u­als cov­ered by the group health plan, for­mer employ­ees (pre­sum­ably includ­ing COBRA par­tic­i­pants) and sur­viv­ing spouses.
For more infor­ma­tion about inclusions/exclusions, cost of cov­er­age cal­cu­la­tions, changes in cov­er­age and more, down­load UBA's PPACA Advi­sor: High­lights of the Excise Tax on High-Cost Plans (the "Cadil­lac Tax").