By Bill Olson
Chief Mar­ket­ing Offi­cer at Unit­ed Ben­e­fit Advisors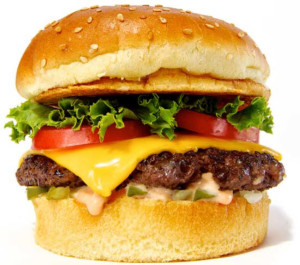 Do your employ­ees often eat alone? If so, you may be miss­ing an oppor­tu­ni­ty, accord­ing to an arti­cle on the Soci­ety For Human Resource Man­age­men­t's web­site titled, "Break­ing Bread At Work Boosts Bot­tom Line, Study Claims."
This goes beyond the sim­ple ques­tion of whether there's food in the break room. The arti­cle sug­gests that com­mu­nal eat­ing has a marked improve­ment on per­for­mance. Researchers from Cor­nell stud­ied fire depart­ments in a large city and found that those with kitchens where fire­fight­ers ate togeth­er earned high­er marks for their team per­for­mances ver­sus ones who did not.
Unlike fire depart­ments, most com­pa­nies in the U.S. don't pro­vide the perk of food at the work­place, whether it's free or not. A few, such as Apple and Google, do pro­vide food on-site with the goal of offer­ing health­i­er food options as well as reduc­ing dis­trac­tions at work. A side ben­e­fit of this is that eat­ing with cowork­ers pro­motes col­lab­o­ra­tion and the swap­ping of ideas.
The arti­cle says that while eat­ing at work may seem ordi­nary or even dull, it's a pow­er­ful activ­i­ty that fos­ters busi­ness objec­tives like improv­ing com­mu­ni­ca­tion among co-work­ers who might not oth­er­wise talk with each oth­er, increas­ing pro­duc­tiv­i­ty due to employ­ees not hav­ing to trav­el off-site for lunch, and even poten­tial­ly low­er­ing health insur­ance costs from the health­i­er choic­es offered at an on-site cafeteria.
Essen­tial­ly, every­one needs to eat and peo­ple at work have to choose where they eat and whether it's alone or with cowork­ers. Com­pa­nies can encour­age com­mu­nal eat­ing and forge ahead with new and improved ways of doing business.