There is still a divid­ed pub­lic: "The pub­lic remains deeply divid­ed. As of last month, more Amer­i­cans viewed the law unfa­vor­ably (46%) than favor­ably (37%)—a shift from four years ear­li­er, when respon­dents favored it 42% to 40%, accord­ing to a Kaiser Fam­i­ly Foun­da­tion poll … 'The fun­da­men­tal impe­tus for the law was to low­er the num­ber of unin­sured, and it has clear­ly done that,' said Lar­ry Levitt, a senior vice pres­i­dent at the Kaiser Fam­i­ly Foun­da­tion. 'But sim­ply get­ting peo­ple insured doesn't mean health care is affor­dable.'" Source
There is the Patient Pro­tec­tion and Afford­able Care Act (PPACA) dis­man­tling dri­ve in Wash­ing­ton, D.C.: "(Bloomberg) – Repub­li­cans, new­ly in charge of the House and Sen­ate, begin their cam­paign to dis­man­tle PPACA with a vote this week to ease the law's require­ment that large employ­ers give health insur­ance to full-time work­ers." Source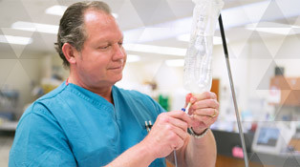 It appears that accord­ing to the Kaiser Fam­i­ly Foun­da­tion, the pub­lic doesn't think too high­ly of health care reform. Or, at least doesn't feel that they ful­ly under­stand the law and how it will real­ly impact them. It also appears that Wash­ing­ton, D.C. con­tin­ues its dri­ve for "change;" albeit a dif­fer­ent form of "change" than just a few years ago. When I look at the law, the rules & reg­u­la­tions, and the guid­ance for health care reform, I can sym­pa­thize with both the pub­lic and the law­mak­ers. As a trust­ed advi­sor at The LBL Group (a UBA Part­ner Firm), my clients rely on the infor­ma­tion, knowl­edge and guid­ance that I pro­vide to make the best busi­ness deci­sions for them. All this said, it is impor­tant to remem­ber that every­thing comes at some cost. In Cal­i­for­nia, a state that has embraced health care reform, the unprece­dent­ed fourth-term gov­er­nor even com­ment­ed that, "Pro­vid­ing the secu­ri­ty of health cov­er­age to so many Cal­i­for­ni­ans who need it is the right thing to do. But it isn't free. Although the fed­er­al gov­ern­ment will tem­porar­i­ly foot much of the bill, new state costs – now and more so in the future – will run into the bil­lions." (http://jrreport.wpengine.com/2015/01/06/brown-on-health-coverage-right-thing-to-do-but-it-isnt-free/) And that is just for Cal­i­for­nia. It is also worth not­ing that busi­ness­es with few­er than 50 employ­ees that pro­vid­ed health insur­ance under AB1672 (Cal­i­for­nia Small Group Insur­ance Law in place since 1993, now AB1083) are required to offer this cov­er­age to all full-time employ­ees work­ing at least 30 hours per week, and sim­i­lar rules exist in some oth­er states.
Where will all these things take us in the com­ing years?
Kaiser Per­ma­nente has been viewed as an exam­ple of how things could look in the future, but there are oth­ers that are mak­ing a dis­cern­able impact on health care man­age­ment, deliv­ery and cost. For Exam­ple, Anthem Blue Cross along with Memo­ri­al­Care Health Sys­tem, Cedars-Sinai, Good Samar­i­tan Hos­pi­tal, Hunt­ing­ton Memo­r­i­al Hos­pi­tal, PIH Health, Tor­rance Memo­r­i­al Med­ical Cen­ter and UCLA Health announced Viv­i­ty. This is the first nation­al part­ner­ship between an insur­er and com­pet­ing health sys­tems, and it includes enhanced align­ment in health deliv­ery as well as a full risk/gain share among all the part­ners. Addi­tion­al­ly, accord­ing to Anthem Blue Cross West Region Pres­i­dent Pam Kehaly, pre­mi­ums will be "low­er than what exists on the mar­ket today." If we work our way to the mid­dle of the coun­try, a bright spot will be found at The Surgery Cen­ter of Okla­homa (http://www.surgerycenterok.com/). Here, all surg­eries per­formed are at one low price, with­out any hid­den fees. They use a sim­ple, three-step process to make it easy.
On the oth­er side of the coun­try is anoth­er promi­nent health sys­tem mak­ing a stand on health care deliv­ery and the cost of insur­ance. North Shore LIJ formed a new health plan called Care­Con­nect (http://www.nslijcareconnect.com/) with the mot­to "Chang­ing what to expect from health insur­ance." To val­i­date their mot­to, in their sec­ond year of oper­a­tions they have been able to reduce the pre­mi­um paid by their employ­er groups.
These are just three exam­ples from across the coun­try. There are many more and even more in the works for sure. Health care and health insur­ance are in chang­ing times, and nobody knows what the future holds. In the mean­time, if you are a U.S. cit­i­zen or legal res­i­dent who is required to main­tain health insur­ance, work to be informed. If you are an employ­er, or oth­er pur­chas­er of group health ben­e­fits, make sure that you are work­ing with a trust­ed advi­sor like the Part­ners of Unit­ed Ben­e­fit Advi­sors. Last­ly, check to see if your advi­sor or advi­so­ry firm works with a Nation­al Asso­ci­a­tion of Health Under­writ­ers (NAHU)-certified PPACA expert.