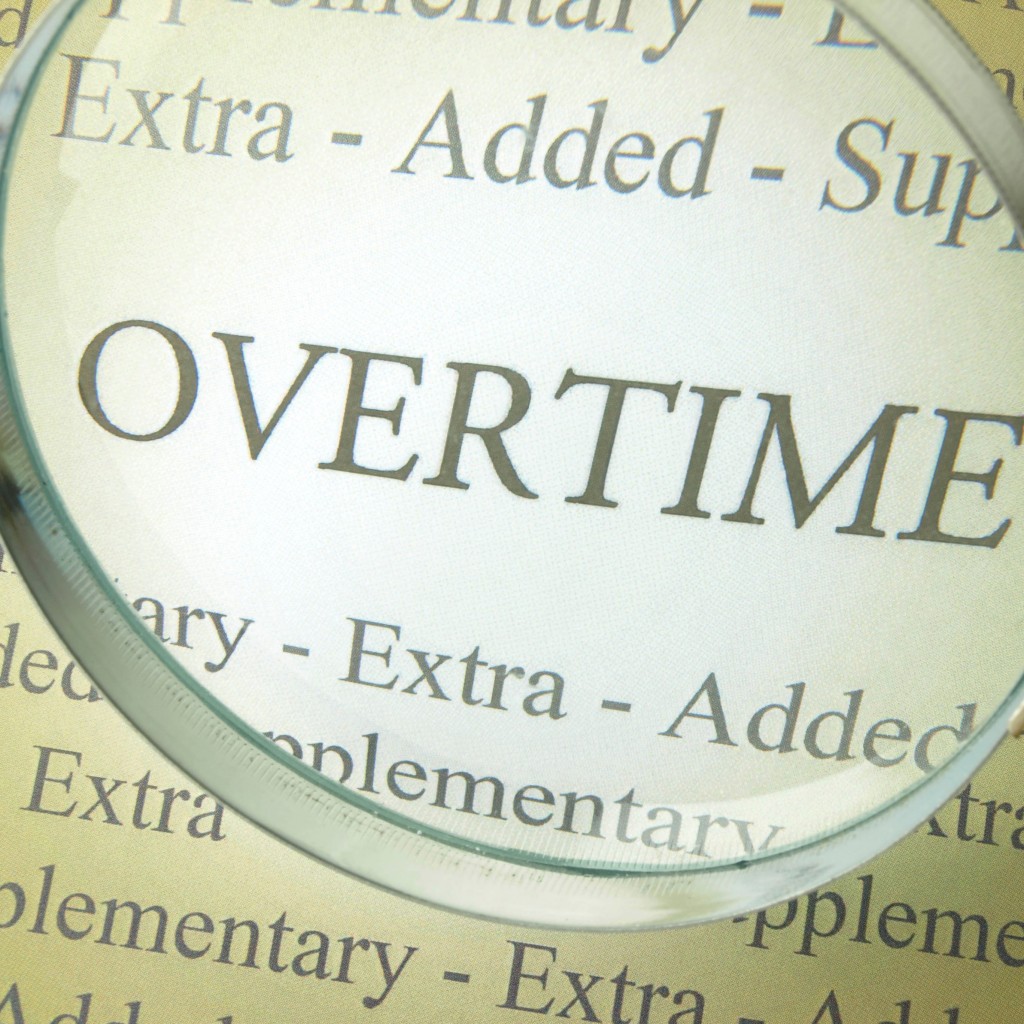 Most employ­ers should be review­ing pay­roll bud­gets and job descrip­tions to ensure that changes to salaries and job clas­si­fi­ca­tions are all in order by the Decem­ber 1 dead­line based on the new over­time exempt salary thresh­old and oth­er final rule changes to the Fair Labor Stan­dards Act (FLSA). Anoth­er area that will be impact­ed by these changes and needs review now is employ­ee benefits.
Review Now
This is the best oppor­tu­ni­ty to review your company's eli­gi­bil­i­ty require­ments for cer­tain ben­e­fits and ben­e­fit lev­els. Some ben­e­fit plans may include eli­gi­bil­i­ty require­ments based on exempt ver­sus nonex­empt sta­tus or salary ver­sus hourly sta­tus. With the FLSA changes soon approach­ing, and many com­pa­nies prepar­ing for their annu­al open enroll­ment peri­ods, you may want to use these next few months to review your eli­gi­bil­i­ty require­ments and make any nec­es­sary changes. These clas­si­fi­ca­tion changes may unin­ten­tion­al­ly cause a reduc­tion or loss of cer­tain ben­e­fits for some of your employees.
Retirement Plans
Often, com­pa­ny con­tri­bu­tions to retire­ment sav­ings plans are based on an employee's salary lev­el. These con­tri­bu­tions will increase as you raise salaries or incur addi­tion­al over­time costs. The costs of short-term dis­abil­i­ty, long-term dis­abil­i­ty, and group life insur­ance plans are fre­quent­ly based on an employee's annu­al earn­ings; there­fore, there may be an increase in these ben­e­fits costs as well. Review the eli­gi­bil­i­ty require­ments for health and wel­fare ben­e­fits and oth­er fringe ben­e­fits offered by your com­pa­ny. Deter­mine if any employ­ees may be impact­ed and con­sid­er whether you will make any changes to those ben­e­fit plans.
Affordable Care Act
With regard to the Afford­able Care Act (ACA), high­er pay may increase the employ­ee thresh­old for afford­abil­i­ty if your com­pa­ny is using the rate of pay or W‑2 safe har­bor meth­ods to deter­mine health care afford­abil­i­ty. Addi­tion­al­ly, high­er pay may reduce any gov­ern­ment-pro­vid­ed health care sub­si­dies that employ­ees may cur­rent­ly be able to receive.
Tracking
Your company's track­ing method for record­ing hours of ser­vice when review­ing your employ­ees' mea­sure­ment and sta­bil­i­ty peri­ods should also be reviewed. Some employ­ers may use dif­fer­ent meth­ods for dif­fer­ent class­es of employ­ees. A change in class for cer­tain employ­ees may impact their mea­sure­ment and sta­bil­i­ty peri­od for health care ben­e­fit eligibility.
Time Off
Paid time off accru­als, paid sick leave accru­als, and work­place flex­i­bil­i­ty will all need to be addressed as you work through these changes. It is extreme­ly impor­tant for you to be able to explain the changes to your employ­ees and rein­force the fact that the new over­time law does not negate their impor­tance to the company.
Communicating Changes
Man­agers should already be talk­ing to employ­ees about these changes and allow­ing employ­ees to ask ques­tions. Com­pa­nies need to think about new ways of main­tain­ing the same lev­el of flex­i­bil­i­ty and auton­o­my that many of their exempt employ­ees have enjoyed in the past. This may mean think­ing of new and dif­fer­ent ways of get­ting the work done that will pro­vide a sense of empow­er­ment and auton­o­my to the employ­ees. Cross train­ing, work shar­ing, and fine-tun­ing process­es will allow bet­ter effi­cien­cies enabling employ­ees to accom­plish more with­out the need for exces­sive work hours.
Employ­ee engage­ment and morale issues are crit­i­cal con­cerns as many cur­rent­ly exempt employ­ees, par­tic­u­lar­ly man­agers, will feel that they have lost their sta­tus and pres­tige. HR pro­fes­sion­als and oth­er senior lead­ers in the orga­ni­za­tion should be avail­able to have open dis­cus­sions with these employ­ees to explain the new law and rein­force that this has noth­ing to do with their over­all job per­for­mance or lev­el of respon­si­bil­i­ty. For most, this does not mean a change in job duties; it mere­ly means a change in the record­ing of hours and method of pay­ment. When man­aged cor­rect­ly, employ­ees should not see a reduc­tion in their wages. They should earn approx­i­mate­ly the same as or more than their cur­rent salary, based on a wage increase, over­time earn­ings, or adjust­ment to a com­pa­ra­ble hourly wage.
There is no argu­ment that these changes will be sig­nif­i­cant for many employ­ees. The con­tin­ued FLSA min­i­mum salary adjust­ments sched­uled to occur every three years will cre­ate a new par­a­digm shift in how exempt and nonex­empt employ­ees are viewed. No longer can it be said that all man­agers are exempt employ­ees, as many will con­tin­ue to man­age employ­ees and also be eli­gi­ble for over­time. Remem­ber that you can pay your nonex­empt employ­ees a salary, but you also must have a method to record their hours worked and you must com­pen­sate them for overtime.
These changes are esti­mat­ed to impact 4.2 mil­lion employ­ees across the Unit­ed States. How you com­mu­ni­cate these changes to your employ­ees will help tremen­dous­ly in pre­serv­ing a pos­i­tive morale in your workplace.
Orig­i­nal­ly pub­lished by ThinkHR — Read More