By Michelle Kulas
www.livestrong.com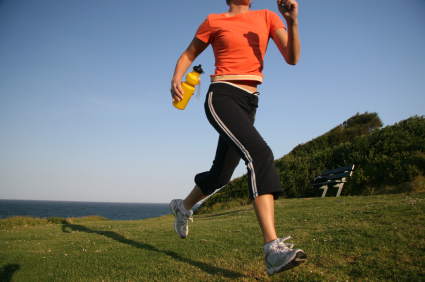 The Cen­ters for Dis­ease Con­trol and Pre­ven­tion rec­om­mends that all adults get at least 30 min­utes of mod­er­ate exer­cise five days a week. Going to the gym every day is one way to accom­plish this goal. Reg­u­lar exer­cise car­ries many phys­i­cal and men­tal health ben­e­fits. Do not begin any new exer­cise pro­gram with­out talk­ing to your doc­tor first, espe­cial­ly if you have any health con­di­tions or have been seden­tary to this point.
Weight Con­trol
Going to the gym every day will help you con­trol your weight. Expend­ing 500 calo­ries per day, or 3,500 calo­ries per week, will help you to lose 1 lb. per week. If you are over­weight or obese, los­ing even a mod­er­ate amount of weight, such as 10 per­cent of your body weight, may reduce your risk of devel­op­ing seri­ous con­di­tions. Mak­ing changes to your diet may help you to lose even more weight. A rea­son­able goal is to lose up to 2 lbs. per week if you are overweight.
Heart Health
Exer­cis­ing dai­ly strength­ens your heart and allows it to pump more effi­cient­ly with less strain. Exer­cise also low­ers your blood pres­sure, which mea­sures the force on your artery walls each time your heart beats. It may low­er your cho­les­terol and triglyc­eride lev­els, allow­ing blood to flow more smooth­ly through your arter­ies. Going to the gym for 30 min­utes a day five days per week may low­er your risk of devel­op­ing heart dis­ease or hav­ing a stroke, says the CDC, and going for a longer peri­od often can low­er your risk even more.
Oth­er Health Benefits
Reg­u­lar exer­cise may low­er your risk of devel­op­ing dia­betes, meta­bol­ic syn­drome and some types of can­cer, such as colon can­cer and breast can­cer. Com­bin­ing aer­o­bic exer­cise with strength train­ing at the gym helps your mus­cles, lig­a­ments, joints and ten­dons remain in good shape, which will make you stronger and more flex­i­ble. This is par­tic­u­lar­ly impor­tant as you age or face prob­lems such as arthri­tis. You may low­er your risk of falling or frac­tur­ing your hip, which may neg­a­tive­ly impact your life, espe­cial­ly in your old­er years.
Men­tal Health Benefits
Going to the gym every day puts you in con­tact with peo­ple on a reg­u­lar basis and will enhance your social life as well as the way that you feel about your­self. You may sleep bet­ter if you exer­cise each day; and more sleep means more ener­gy and a more even mood. As you lose weight and get in shape, you will begin to look bet­ter. FamilyDoctor.org states that reg­u­lar exer­cise helps treat depres­sion. Tak­ing the time to work out every day is doing some­thing nice for your­self, which will make you feel calm and content.