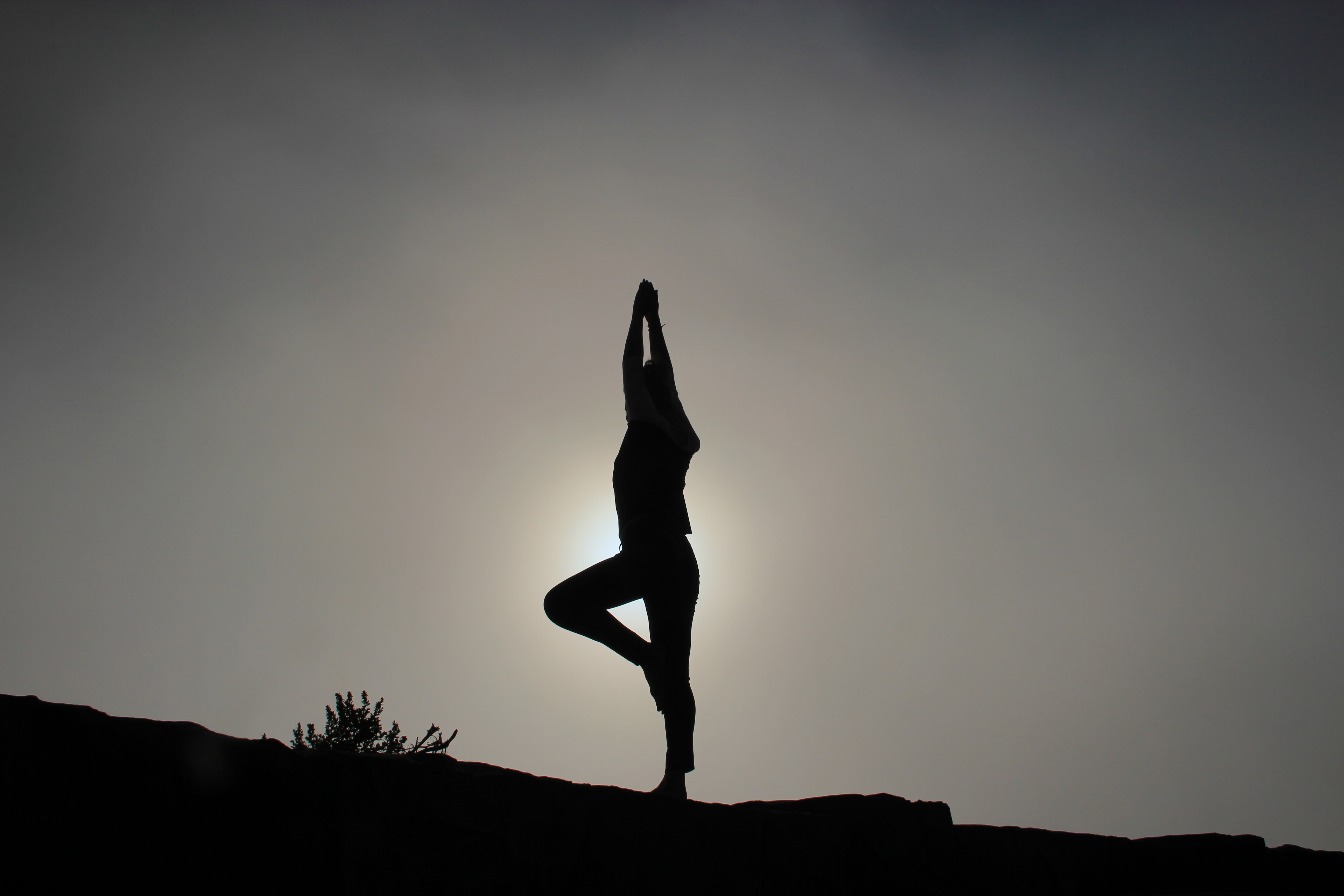 Many well­ness pro­grams start off with good inten­tions, offer some edu­ca­tion and fun, but even after sev­er­al years, have failed to meet their orig­i­nal goals or pro­duce real cul­ture change. We recent­ly reviewed the first three steps to a suc­cess­ful, sus­tain­able work­place pro­gram. Here we con­clude with steps four through six for set­ting up a suc­cess­ful program.
4. Find inter­nal well­ness cham­pi­ons; devel­op and embrace an orga­ni­za­tion­al vision for wellbeing.
Now that the stars are begin­ning to align, man­age­ment is invest­ed in the pro­gram, the part­ners, tools, and resources need­ed have been estab­lished, you can now begin to look inter­nal­ly at where to go next. Most well­ness ven­dors, and con­sul­tants like me, rec­om­mend set­ting up a com­mit­tee to cham­pi­on the pro­gram. Small­er orga­ni­za­tions might have one or two peo­ple, while a larg­er orga­ni­za­tion may have a larg­er group. To obtain a well-round­ed per­spec­tive, the com­mit­tee should rep­re­sent the office as a whole, not just cer­tain pieces. Dif­fer­ent divi­sions, remote employ­ees, var­i­ous depart­ments, or oth­er orga­ni­za­tion­al demo­graph­ics should all be rep­re­sent­ed. A suc­cess­ful pro­gram needs a group of peo­ple who are in charge of equal parts of the orga­ni­za­tion and who are active­ly engaged in effec­tive change. These cham­pi­ons are the ones the employ­ees come to rely on for infor­ma­tion; they are the well­ness cheer­lead­ers of your orga­ni­za­tions, walk­ing the talk! Mem­bers can be appoint­ed or vol­un­teer, but I high­ly rec­om­mend set­ting guide­lines and expec­ta­tions for com­mit­tee mem­bers up front.
Cre­ate a vision with­in the com­mit­tee or team and gain insight on what the employ­ees want in a pro­gram. What is the goal and pur­pose of hav­ing a health and well­ness pro­gram? This might seem basic, but it is a nec­es­sary ques­tion. What do you want to accom­plish? Is your orga­ni­za­tion look­ing to dri­ve down the cost of claims? Although cost con­tain­ment may be rea­son to look at well­ness, it should not be your only goal. Suc­cess­ful groups imple­ment pro­grams to improve the lives of employ­ees and their fam­i­lies. Your vision does not have to be for­mal, but the pur­pose of the pro­gram and why it is being put in place should be com­mu­ni­cat­ed. As the employ­er, sit down and ask the employ­ees what they want in a well­ness pro­gram. You would be sur­prised at the num­ber of employ­ers I have worked with that have not asked their employ­ees any­thing. Engage­ment with employ­ees is vital to the suc­cess of the pro­gram; build your vision and plan with their help.
5. Set health goals and tai­lor pro­gram ele­ments and incen­tives to meet them.
With the aggre­gate data in hand, it is time to define a pro­gram out­line and set goals. It is easy to get ahead of your­self when begin­ning this pro­gram by cre­at­ing unre­al­is­tic goals that are too demand­ing of employ­ees. You will not have 100 per­cent par­tic­i­pa­tion in your first year. Strate­gize and estab­lish mea­sur­able goals with your com­mit­tee, well­ness ven­dor, and ben­e­fits con­sul­tant. Set­ting real­is­tic expec­ta­tions is cru­cial for pro­gram success.
Find the bal­ance between offer­ing enough activ­i­ties to keep employ­ees engaged, but not over­whelm­ing them with so many activ­i­ties that it becomes tax­ing. Do not be afraid to want to see your pro­gram suc­ceed! Look ahead and cre­ate a six- to 12-month pro­gram. I pre­fer to cre­ate a 10-month pro­gram with some type of month­ly healthy activ­i­ty. Select pro­grams and top­ics that relate direct­ly back to the aggre­gate data you col­lect­ed. For exam­ple, if you have data that says less than five per­cent of your pop­u­la­tion uses tobac­co, then you do not need to imple­ment a 12-week tobac­co ces­sa­tion pro­gram. Instead, assist that five per­cent by pro­vid­ing some free edu­ca­tion and resources for sup­port, then focus on where your orga­ni­za­tion might need more attention.
Find pro­grams that sup­port employ­ees on their over­all health jour­ney. Ask ques­tions to iden­ti­fy pro­grams that will encour­age and influ­ence behav­ior changes. For most orga­ni­za­tions, it is com­mon to offer pro­gram­ming geared to employ­ees that are pre-hyper­ten­sive or hyper­ten­sive, over­weight, obese, have high cho­les­terol, or employ­ees expe­ri­enc­ing high stress and anx­i­ety. Rely on your ben­e­fits con­sul­tant or well­ness ven­dor to make the best prac­tice rec­om­men­da­tions for cre­at­ing behav­ior changes relat­ed to these risk areas. You may be able to use your exist­ing Employ­ee Assis­tance Pro­gram (EAP) and mar­ket it more heav­i­ly. In more extreme cas­es, you may need to uti­lize health coach­es avail­able with your well­ness ven­dor or through your dis­ease man­age­ment program.
Think of set­ting goals in terms of the per­cent­age of par­tic­i­pa­tion would you like to see in the first, sec­ond, third, and future years. For exam­ple, you may want to see uti­liza­tion of med­ical pre­ven­tive care ben­e­fits increase from 57 to 75 per­cent, or see employ­ee engage­ment increase from one activ­i­ty to the next. Set­ting two to five mea­sur­able goals ear­ly on, then eval­u­at­ing those goals month­ly, pro­vides valu­able insight into the program's suc­cess. Make goals and pro­gram­ming obtain­able; cre­ate an atmos­phere of suc­cess for your employees.
Do not for­get to use incen­tives. What will get your pop­u­la­tion "mov­ing?" The dis­cus­sion of whether intrin­sic or extrin­sic incen­tives are more effec­tive is a lengthy one and of much debate these days.
From inter­nal case stud­ies, it is my expert opin­ion that employ­ers will­ing to link their well­ness pro­gram incen­tives to their ben­e­fit plan design in the form of reduced med­ical pre­mi­ums, or mak­ing con­tri­bu­tions to an employee's health sav­ings account or flex­i­ble spend­ing account, see the great­est lev­el of par­tic­i­pa­tion and over­all behav­ior change in their employ­ees. Of course, this does not occur overnight, but rather over time in coor­di­na­tion with your ben­e­fits con­sul­tant. This becomes a way of cre­at­ing a cost-effec­tive and con­sumer-dri­ven health­care plan that uses incen­tives to encour­age your employ­ees to make high-val­ue deci­sions. A tes­ti­mo­ni­al from one of our client's employ­ees says it all when it comes to intrin­sic vs. extrin­sic incentives.
"In short, I came for the sav­ings, I stayed for my health. The first year I only par­tic­i­pat­ed for cost sav­ings think­ing, 'Who would real­ly like this?' The fol­low­ing year I signed up for a health coach. Now I'm liv­ing health­i­er, eat­ing bet­ter, exer­cis­ing more, and more impor­tant­ly, feel­ing bet­ter. Now I think, 'Who would­n't real­ly like this'?"
6. Kick it off, com­mu­ni­cate and evaluate.
Roll out your pro­gram! Hold a kick-off par­ty for the employ­ees in the office, and con­duct a webi­nar for the employ­ees who work off-site. Pro­vide employ­ees with an overview of the pro­gram so they under­stand why your orga­ni­za­tion has cre­at­ed a well­ness pro­gram, what employ­ees should expect from their pro­gram, and the vision of the program.
Make sure to com­mu­ni­cate about the pro­gram week­ly, and use all forms of com­mu­ni­ca­tion. Ask your employ­ees what fre­quen­cy of emails they pre­fer. Many of our clients, includ­ing my own com­pa­ny, like to have two emails a week to remind them of what is going on. Use social media, pro­vide videos, webi­na­rs, etc. The more buzz that can be cre­at­ed around the pro­gram the bet­ter. Keep employ­ees engaged and excit­ed when it comes to your pro­gram, but do not over­whelm them with com­mu­ni­ca­tion. Send emails about the chal­lenges keep­ing employ­ees engaged and involved, on who is win­ning, and suc­cess of activ­i­ties. Cre­ate an envi­ron­ment of suc­cess using these com­mu­ni­ca­tion methods.
Last, eval­u­ate the pro­gram real­is­ti­cal­ly. What went well? What needs improve­ment mov­ing for­ward? Get real-time report­ing from the ven­dor for par­tic­i­pa­tion. Review the pro­gram through­out the year and adjust as need­ed – no pro­gram is ever sta­t­ic. If you are not mak­ing changes each year, you are not being real­is­tic. Improve­ments can always be made. Sur­vey employ­ees about things they learned, what they liked, and what they would do dif­fer­ent­ly. You can use your ven­dor or ben­e­fits con­sul­tant to assist here. Make sure that the feed­back from the employ­ee sur­veys is tak­en into con­sid­er­a­tion when mov­ing for­ward with the pro­gram. The more employ­ees engage in the well­ness pro­gram in its entire­ty, the more suc­cess you will have mov­ing forward.
Orig­i­nal­ly pub­lished by Unit­ed Ben­e­fit Advi­sors — Read More