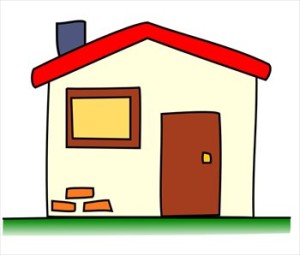 Every work­er has been there. Before you open your eyes, you know you're sick. Your head is pound­ing, your nose is stuffed, and every mus­cle in your body aches. You think you have a fever and even sus­pect the flu. But you're a ded­i­cat­ed employ­ee, so you tough it out and head in to the office–after all, you've got work to do, and you don't want to leave your col­leagues in the lurch. How­ev­er well inten­tioned, this is a huge mis­take. sick_worker
When it comes to the work­place, the office envi­ron­ment is the ide­al con­duit for germs to spread, even when only a sin­gle per­son is sick. Con­sid­er a study per­formed by researchers at the Uni­ver­si­ty of Ari­zona which tracked the progress of mock virus­es from one indi­vid­ual in an office set­ting. The results of the study showed that in just four hours of rou­tine office activ­i­ty, half of all com­mon­ly touched sur­faces and half of employ­ees were infect­ed with at least one of the virus­es. The study not­ed that germ hotspots includ­ed places such as door­knobs, copy machine but­tons, desk­tops, table­tops, tele­phones, and spots in the break room such as the office refrig­er­a­tor and cof­fee pot handle.
Hap­pi­ly, with sim­ple inter­ven­tions, the risk of infec­tion dropped to below ten per­cent. These inter­ven­tions includ­ed pro­vid­ing employ­ees with tis­sues, dis­in­fect­ing wipes, and a bot­tle of hand san­i­tiz­er, as well as encour­ag­ing them to wash their hands before eat­ing lunch and after meet­ing with a large num­ber of peo­ple. The researchers also empha­sized the impor­tance of employ­ees stay­ing home while sick to pre­vent intro­duc­ing germs into the office in the first place.
These rec­om­men­da­tions echo the Cen­ters for Dis­ease Con­trol and Pre­ven­tion guide­lines for pre­vent­ing the spread of dis­ease such as influen­za, RSV, whoop­ing cough, and oth­er com­mu­ni­ca­ble infec­tions. Best health prac­tices include avoid­ing con­tact with sick peo­ple; stay­ing home when sick, and encour­ag­ing employ­ees to do so; cov­er­ing coughs and sneezes; prop­er hand-wash­ing hygiene; and dis­in­fect­ing com­mon surfaces.
As an employ­er or man­ag­er, you play an impor­tant role in encour­ag­ing your employ­ees to adhere to these guide­lines. You can rein­force good habits by promi­nent­ly post­ing the CDC guide­lines in com­mon areas; pro­vid­ing sup­plies such as tis­sues, dis­in­fect­ing wipes; and hand san­i­tiz­er; and even offer­ing free or low-cost flu shots for those employ­ees who wish to get vac­ci­nat­ed. Final­ly, encour­age sick employ­ees to remain at home until they are symp­tom free for at least 24 hours.
Keep in mind that many states and cities may require employ­ers to pro­vide a cer­tain amount of sick leave, either with or with­out pay, to their employ­ees. Be sure that your sick leave pol­i­cy com­plies with any applic­a­ble state or fed­er­al laws and is clear in spec­i­fy­ing the eli­gi­bil­i­ty rules, whether sick leave is paid or not, how many days are pro­vid­ed each year, and any car­ry­over pro­vi­sions. Regard­less of what is required and what you decide with your sick leave pol­i­cy, you should include the pol­i­cy in your employ­ee hand­book if you dis­trib­ute one.
Remem­ber: while it may be tempt­ing to allow a sick employ­ee to come to work in the name of pro­duc­tiv­i­ty, an out­break of influen­za or oth­er com­mu­ni­ca­ble dis­ease can thwart the pro­duc­tiv­i­ty of your entire work­force for days or even weeks–and that's a cost no busi­ness can afford.