By Danielle Capilla
Chief Com­pli­ance Offi­cer at Unit­ed Ben­e­fit Advisors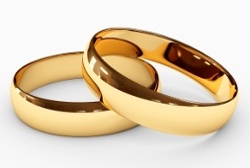 From 2013 to 2015, a series of Supreme Court cas­es and gov­ern­ment updates have changed the land­scape of the way employ­ers must con­sid­er same-sex spous­es in rela­tion to employ­ee benefits.
Most recent­ly, in June 2015, the Supreme Court ruled in Oberge­fell v. Hodges, that the 14th Amend­ment requires a state to license a mar­riage between two peo­ple of the same sex, and to rec­og­nize a mar­riage between two peo­ple of the same sex when their mar­riage was law­ful­ly licensed and per­formed out of state. Pri­or to the Supreme Court's deci­sion in Oberge­fell v. Hodges, approx­i­mate­ly two-thirds of states rec­og­nized same-sex mar­riage (whether per­formed with­in the state or anoth­er state or coun­try that rec­og­nizes same-sex marriage).
In Feb­ru­ary 2015, the Depart­ment of Labor (DOL) issued an updat­ed def­i­n­i­tion of "spouse" under the Fam­i­ly and Med­ical Leave Act (FMLA) to make com­pli­ance eas­i­er, and defined "spouse" as a hus­band or wife, which refers to a per­son "with whom an indi­vid­ual entered into mar­riage as defined or rec­og­nized by state law." The gov­ern­ing state law is that of the cel­e­bra­tion state, or where the mar­riage took place. This def­i­n­i­tion was set to go into effect across the Unit­ed States on March 27, 2015, but lit­i­ga­tion in Texas, Arkansas, Louisiana, and Nebras­ka pre­vent­ed the new rule from going into effect in those states imme­di­ate­ly. After the rul­ing in Oberge­fell, which severe­ly under­mined the argu­ments of the object­ing states, the injunc­tion was dissolved.
In June 2013, the Supreme Court ruled that the Defense of Mar­riage Act (DOMA), which pro­vid­ed that, for fed­er­al law pur­pos­es, mar­riage could only be between a man and a woman, was unconstitutional.
Impli­ca­tion for Employers
For indi­vid­u­als with a same-sex spouse (valid­ly mar­ried in a state allow­ing same-sex mar­riage) who reside in a state that did not pre­vi­ous­ly rec­og­nize same-sex-mar­riage, the rul­ing in Oberge­fell like­ly trig­gered a change in sta­tus event for Sec­tion 125 plans. That is because, as of June 26, 2015, the indi­vid­ual was con­sid­ered mar­ried under state law, where­as they were not the day before.
As a result of these changes, employ­ers need to review the eli­gi­bil­i­ty require­ments in their group life and health plans, Sec­tion 125 plans, and health reim­burse­ment arrange­ments. The Employ­ee Retire­ment Income and Secu­ri­ty Act (ERISA) requires employ­ers to admin­is­ter their plans accord­ing to the terms of the plan, which means that the plan's def­i­n­i­tion of a cov­ered spouse is key. A plan that cov­ers "spous­es" or "law­ful spous­es" must offer cov­er­age to same-sex spouses.
While most prac­ti­tion­ers agree that ful­ly insured plans are required to cov­er same-sex spous­es, employ­ers should con­tact their car­ri­er to ver­i­fy this approach.
Down­load UBA's Com­pli­ance Advi­sor, "Same-Sex Mar­riages and Group Health Ben­e­fits" for com­pre­hen­sive infor­ma­tion on tax treat­ment of same-sex spous­es, FMLA admin­is­tra­tion, and whether self-fund­ed plans may exclude same-sex spouses.
The IRS has issued Fre­quent­ly Asked Ques­tions that employ­ers and employ­ees may also find help­ful. The ques­tions and answers that relate to ben­e­fits begin with Ques­tion 10.