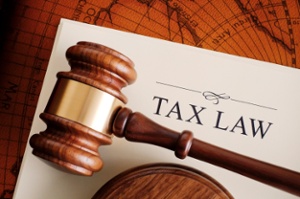 Min­i­mum essen­tial cov­er­age (MEC) is the type of cov­er­age that an indi­vid­ual must have under the Patient Pro­tec­tion and Afford­able Care Act (ACA). Employ­ers that are sub­ject to the ACA's shared respon­si­bil­i­ty pro­vi­sions (often called "play or pay") must offer MEC cov­er­age that is afford­able and pro­vides min­i­mum value.
In the fall of 2015 the IRS issued Notice 2015–68 stat­ing it was plan­ning to pro­pose reg­u­la­tions on report­ing MEC that would, among oth­er things, require health insur­ance issuers to report cov­er­age in cat­a­stroph­ic health insur­ance plans, as described in sec­tion 1302(e) of the ACA, pro­vid­ed through an Afford­able Insur­ance Exchange (an Exchange, also known as a Health Insur­ance Mar­ket­place). The notice also cov­ered report­ing of "sup­ple­men­tal cov­er­age" such as a health reim­burse­ment arrange­ment (HRA) in addi­tion to a group health plan.
Recent­ly, the IRS released the antic­i­pat­ed pro­posed reg­u­la­tions, incor­po­rat­ing the guid­ance giv­en in Notice 2015–68. These reg­u­la­tions are gen­er­al­ly pro­posed to apply for tax­able years end­ing after Decem­ber 31, 2015, and may be relied on for cal­en­dar years end­ing after Decem­ber 31, 2013.
The pro­posed reg­u­la­tions pro­vide that:
Report­ing is required for only one MEC plan or pro­gram if an indi­vid­ual is cov­ered by mul­ti­ple plans or pro­grams pro­vid­ed by the same provider.
Report­ing gen­er­al­ly is not required for an individual's eli­gi­ble MEC only if the indi­vid­ual is cov­ered by oth­er MEC for which sec­tion 6055 report­ing is required.
These rules would apply month by month and indi­vid­ual by indi­vid­ual. Once final­ized, the reg­u­la­tions would adopt the same infor­ma­tion pro­vid­ed in the final instruc­tions for report­ing under sec­tions 6055 and 6056 of the ACA.
Orig­i­nal­ly pub­lished by www.ubabenefits.com