Abridged from www.healthcare.gov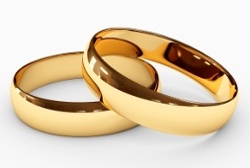 A change in your sit­u­a­tion – like get­ting mar­ried, hav­ing a baby, or los­ing health cov­er­age – that can make you eli­gi­ble for a Spe­cial Enroll­ment Peri­od, allow­ing you to enroll in health insur­ance out­side the year­ly Open Enroll­ment Period.
There are 4 basic types of qual­i­fy­ing life events. (The fol­low­ing are exam­ples, and is not a full list)
Loss of health coverage
Los­ing exist­ing health cov­er­age, includ­ing job-based, indi­vid­ual, and stu­dent plans
Los­ing eli­gi­bil­i­ty for Medicare, Med­ic­aid, or CHIP
Turn­ing 26 and los­ing cov­er­age through a parent's plan
Changes in household
Get­ting mar­ried or divorced
Hav­ing a baby or adopt­ing a child
Death in the family
Changes in residence
Mov­ing to a dif­fer­ent ZIP code or county
A stu­dent mov­ing to or from the place they attend school
A sea­son­al work­er mov­ing to or from the place they both live and work
Mov­ing to or from a shel­ter or oth­er tran­si­tion­al housing
Oth­er qual­i­fy­ing events
Changes in your income that affect the cov­er­age you qual­i­fy for
Gain­ing mem­ber­ship in a fed­er­al­ly rec­og­nized tribe or sta­tus as an Alas­ka Native Claims Set­tle­ment Act (ANCSA)
Cor­po­ra­tion shareholder
Becom­ing a U.S. citizen
Leav­ing incar­cer­a­tion (jail or prison)
Ameri­Corps mem­bers start­ing or end­ing their service
For more infor­ma­tion and advice regard­ing this or any oth­er health insur­ance top­ics, please con­tact our office today to speak to one of our ded­i­cat­ed professionals.