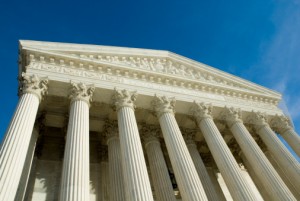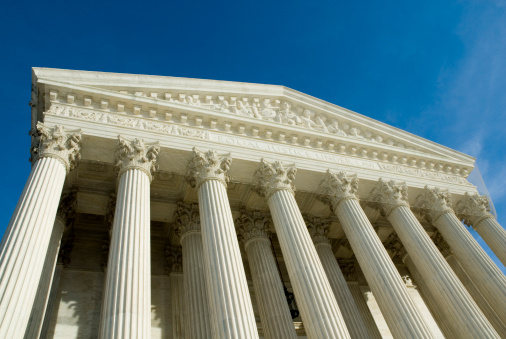 The Depart­ment of Labor (DOL), the Depart­ment of Health and Human Ser­vices (HHS), and the Inter­nal Rev­enue Ser­vice (IRS) have issued pro­posed reg­u­la­tions that would update the sum­ma­ry of ben­e­fits and cov­er­age (SBC) require­ment, includ­ing the SBC tem­plate, instruc­tions, exam­ple cal­cu­la­tor, and uni­form glos­sary. If adopt­ed, the revised form would be used for open enroll­ments begin­ning on or after Sep­tem­ber 1, 2015, and for plan years begin­ning on or after Sep­tem­ber 1, 2015, for plans that do not have an open enrollment.
The basic SBC dis­tri­b­u­tion require­ments would remain in effect, and a plan admin­is­tra­tor that has mul­ti­ple ser­vice providers, such as a major med­ical provider and a pre­scrip­tion drug provider, would still be allowed to pro­vide mul­ti­ple SBCs if it noti­fied par­tic­i­pants that the SBCs need to be con­sid­ered together.
Under the pro­pos­al, infor­ma­tion about the plan's sta­tus as pro­vid­ing min­i­mum essen­tial and min­i­mum val­ue cov­er­age would need to be includ­ed on the SBC itself and could no longer be pro­vid­ed sep­a­rate­ly. The SBC also would be required to state whether elec­tive abor­tion is covered.
The SBC tem­plate itself would be short­er (about five pages com­pared to the cur­rent eight) to allow addi­tion­al space for plans that need more room to ade­quate­ly explain their ben­e­fits. A new exam­ple, involv­ing emer­gency depart­ment care for a foot frac­ture, would be required, in addi­tion to the cur­rent exam­ples of a nor­mal birth and dia­betes man­age­ment. The exam­ples would still be based on fig­ures sup­plied by HHS, and not actu­al plan data, although the fig­ures in the HHS cal­cu­la­tor have been updat­ed. Most of the dele­tions from the SBC tem­plate involve text, not ben­e­fit infor­ma­tion. The uni­form glos­sary would be expand­ed, however.
Com­ments on the pro­posed changes are due March 2, 2015, which means that the final ver­sion of the tem­plate to be used start­ing this fall like­ly will not be avail­able until ear­ly this summer.