By Danielle Capilla
Chief Com­pli­ance Offi­cer at Unit­ed Ben­e­fit Advisors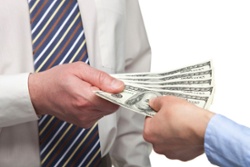 Fed­er­al agen­cies have released the pro­posed rule for the 2017 Ben­e­fit Pay­ment and Para­me­ters. Among oth­er items, it pro­vides updates and annu­al pro­vi­sions relat­ing to:
Risk adjust­ments, rein­sur­ance, and risk cor­ri­dors programs
Cost-shar­ing para­me­ters and cost-shar­ing reductions
User fees for Fed­er­al­ly-Facil­i­tat­ed Exchanges (FFEs)
The stan­dards for open enroll­ment for the indi­vid­ual mar­ket for the 2017 ben­e­fit year
Updates to the Small Busi­ness Health Options Pro­gram (SHOP)
Def­i­n­i­tions of large and small employer
Guar­an­teed availability
Med­ical loss ratio (MLR) program
The Ben­e­fit Pay­ment and Para­me­ters rule is typ­i­cal­ly final­ized in the first quar­ter of the year fol­low­ing the release of the pro­posed ver­sion. Com­ments on the pro­posed rule are due by Decem­ber 21, 2015 (today).
The pro­posed rule would set cost shar­ing for the 2017 cal­en­dar year for self-only cov­er­age at $7,150 and $14,300 for oth­er than self-only cov­er­age. The 2017 open enroll­ment peri­od would be from Novem­ber 1, 2016, to Jan­u­ary 31, 2017.
The pro­posed rule sug­gests amend­ing the reg­u­la­to­ry def­i­n­i­tions of "large" and "small" employ­ers to match the def­i­n­i­tion set by the Pro­tect­ing Afford­able Cov­er­age for Employ­ees Act (PACE Act). The def­i­n­i­tions would be revised to define a large employ­er as one that aver­ages at least 51 employ­ees in the pre­vi­ous year, but states may elect to define large employ­ers as those with 101 or more employ­ees. Sim­i­lar­ly, the def­i­n­i­tion of small employ­er would change to an employ­er with an aver­age of at least one but not more than 50 employ­ees on busi­ness days dur­ing the pre­ced­ing cal­en­dar year. States may elect to define a small employ­er as one with 100 or few­er employ­ees. The rule would also pro­vide that, for an employ­er not in exis­tence the pre­ced­ing cal­en­dar year, its size should be deter­mined by its rea­son­able expec­ta­tion of the aver­age num­ber of employ­ees dur­ing the year.
Down­load UBA's ACA Advi­sor for addi­tion­al detail on pro­posed rules relat­ed to:
The rat­ing area for a small group plan
Avail­abil­i­ty of small group cov­er­age based on employ­er con­tri­bu­tion or group par­tic­i­pa­tion rules
Stan­dards of con­duct for agents and brokers
Spe­cial enroll­ment periods
Employ­er appeals of an employ­ee's eligibility
"Ver­ti­cal choice" options