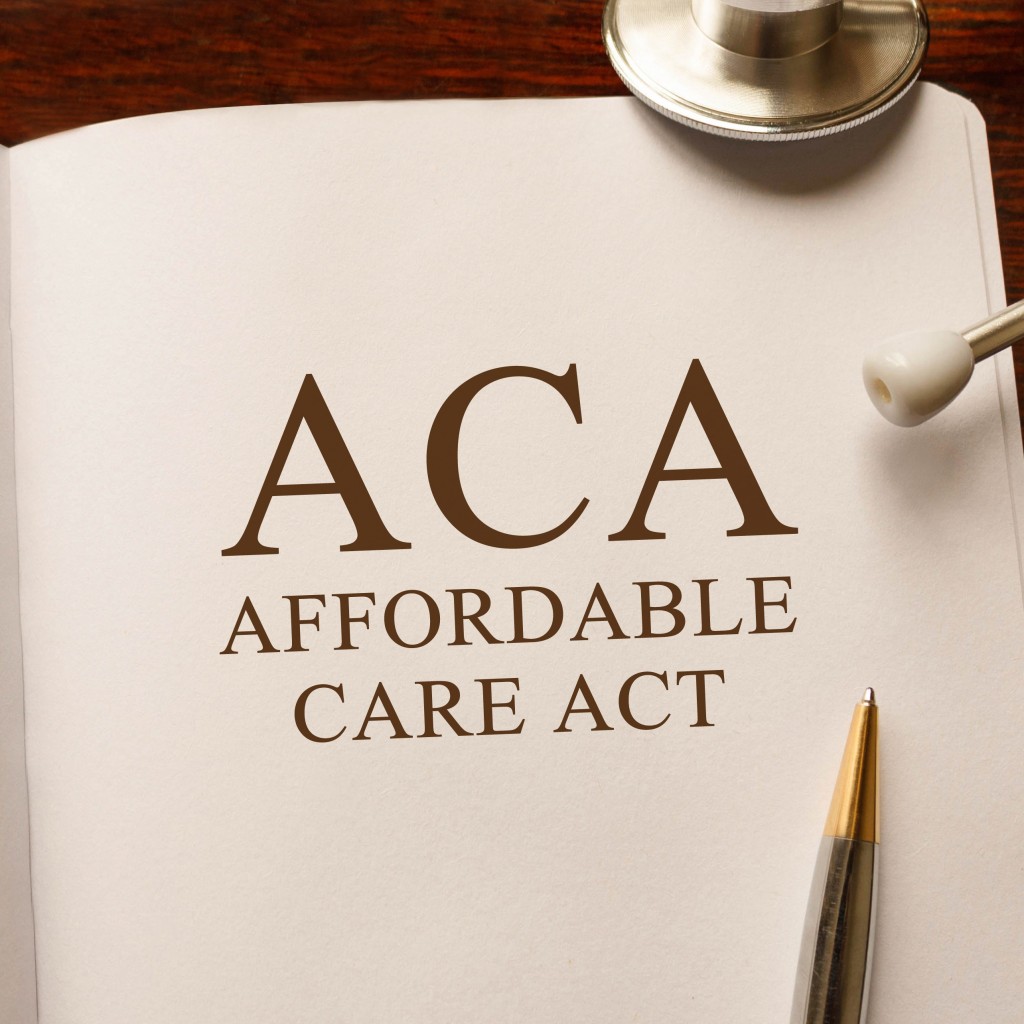 One of Pres­i­dent Don­ald Trump's first actions in office was to make good on a cam­paign promise to move quick­ly to repeal the Afford­able Care Act (ACA). He issued Exec­u­tive Order 13765, Min­i­miz­ing the Eco­nom­ic Bur­den of the Patient Pro­tec­tion and Afford­able Care Act Pend­ing Repeal. The one-page exec­u­tive order (EO) is effec­tive imme­di­ate­ly and very light on details, with the goal to min­i­mize the finan­cial and reg­u­la­to­ry bur­dens of the ACA while its repeal is pend­ing. The EO directs the Exec­u­tive Branch agency heads (those in the depart­ments of Labor, Health and Human Ser­vices, and the Trea­sury) in charge of enforc­ing the ACA to "exer­cise all author­i­ty and dis­cre­tion avail­able to them to waive, defer, grant exemp­tions from, or delay the imple­men­ta­tion of any pro­vi­sion or require­ment of the Act that would impose a fis­cal bur­den on any State or a cost, fee, tax, penal­ty, or reg­u­la­to­ry bur­den on indi­vid­u­als, fam­i­lies, health­care providers, health insur­ers, patients, recip­i­ents of health­care ser­vices, pur­chasers of health insur­ance, or mak­ers of med­ical devices, prod­ucts, or medications."
While Con­gress works on the ACA repeal through bud­get rec­on­cil­i­a­tion, which allows for quick con­sid­er­a­tion of tax, spend­ing, and debt lim­it leg­is­la­tion, Pres­i­dent Trump is tack­ling the reg­u­la­to­ry enforce­ment actions of the law. The prac­ti­cal impact of the EO is lim­it­ed to agency enforce­ment dis­cre­tion and requires agen­cies to imple­ment the EO in a man­ner con­sis­tent with cur­rent law, includ­ing assur­ing that any required changes to applic­a­ble reg­u­la­tions will fol­low all admin­is­tra­tive require­ments for notice and com­ment periods.
The bot­tom line is that until the agency heads in Labor, Health and Human Ser­vices, and the Trea­sury are con­firmed and take charge of their depart­ments, there will prob­a­bly be lit­tle change in agency enforce­ment action right away. The broad­er changes to amend or repeal the ACA will take even more time to implement.
What Employers and Plan Sponsors Should Know Now
While the EO does not specif­i­cal­ly refer to the ACA com­pli­ance bur­dens on employ­ers or plan spon­sors, such as the employ­er or indi­vid­ual man­dates, required health ben­e­fits cov­er­age, report­ing or employ­ee noti­fi­ca­tion require­ments, the lan­guage address­es the actions that the fed­er­al agen­cies can take to soft­en enforce­ment until the repeal is accom­plished. It does direct the gov­ern­ment to address the tax­es and penal­ties asso­ci­at­ed with the ACA. So what does that mean for employ­ers and plan spon­sors now?
IRS employ­er report­ing delay? Not yet. The top con­cern of employ­ers is whether or not those sub­ject to the shared respon­si­bil­i­ty pro­vi­sions of the law would need to sub­mit their 1094/1095 reports of cov­er­age to the IRS by Feb­ru­ary 28 (or March 31, if fil­ing elec­tron­i­cal­ly) and pro­vide their employ­ees with indi­vid­ual 1095‑C state­ments by March 2. These reports are essen­tial for the IRS to assess penal­ties under the law, and this report­ing has been a bur­den for employ­ers. Unfor­tu­nate­ly for employ­ers, the order did not men­tion delay­ing or elim­i­nat­ing this report­ing requirement.
What employ­ers should do now:
Applic­a­ble large employ­ers (ALEs) sub­ject to the employ­er man­date should plan to com­ply with their 1094/1095 report­ing oblig­a­tions this year.
All employ­ers should con­tin­ue to com­ply with all cur­rent ACA require­ments until there is fur­ther guid­ance from the lawmakers.
We've Got You Covered
We'll be mon­i­tor­ing Pres­i­dent Trump's actions to reduce reg­u­la­to­ry bur­dens on Amer­i­can busi­ness­es along with Con­gres­sion­al leg­isla­tive actions that can impact your busi­ness oper­a­tions. Look for ThinkHR's prac­ti­cal updates where we'll ana­lyze these devel­op­ments and break them down into action­able infor­ma­tion you need to com­ply with the chang­ing laws and regulations.
By Lau­ra Kerekes, SPHR, SHRM-SCP
Orig­i­nal­ly pub­lished by www.thinkhr.com