OSHA Penalties Increasing by 78 Percent After August 1, 2016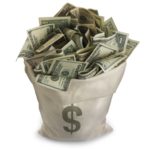 Sec­tion 701 of the Bipar­ti­san Bud­get Act of 2015 con­tains the Fed­er­al Civ­il Penal­ties Infla­tion Adjust­ment Improve­ments Act of 2015, which requires the Occu­pa­tion­al Safe­ty and Health Admin­is­tra­tion (OSHA) and most oth­er fed­er­al agen­cies to imple­ment infla­tion-adjust­ed civ­il penal­ty increas­es. The Infla­tion Adjust­ment Act also allows OSHA a one time "catch-up adjust­ment" to adjust for infla­tion since 1990 (the last time penal­ties were adjust­ed) along with annu­al adjust­ments for infla­tion based on the Con­sumer Price Index.
OSHA was required to pub­lish the new penal­ty lev­els through an inter­im final rule in the Fed­er­al Reg­is­ter by July 1, 2016. Sub­se­quent­ly, OSHA adjust­ed the penal­ty lev­els which will take effect after August 1, 2016, as follows:
| | | |
| --- | --- | --- |
| LEVEL | CURRENT MAXIMUM PENALTY | NEW MAXIMUM PENALTY |
| Seri­ous, Oth­er Than Seri­ous Post­ing Requirements | $7,000 per violation | $12,471 per violation |
| Fail­ure to Abate | $7,000 per day beyond abatement | $12,471 per day beyond abatement |
| Willful/Repeat | $70,000 per violation | $124,709 per violation |
Any cita­tions issued by OSHA after August 1, 2016 will be sub­ject to the new penal­ties if the relat­ed vio­la­tions occurred after Novem­ber 2, 2015.
States that oper­ate their own occu­pa­tion­al safe­ty and health plans will also be required to raise their max­i­mum penal­ty amounts to align with the fed­er­al OSHA levels.
To help avoid expo­sure to the new penal­ties, employ­ers should per­form inter­nal audits to ensure com­pli­ance with OSHA standards.