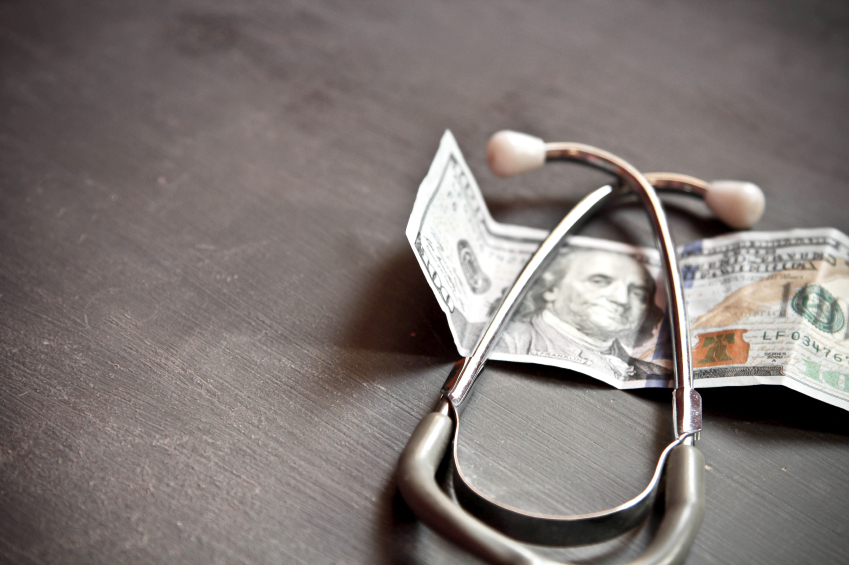 This week, the U.S. Sen­ate passed the 21st Cen­tu­ry Cures Act which includes a pro­vi­sion allow­ing small busi­ness­es to offer a new type of health reim­burse­ment arrange­ment for their employ­ees' health care expens­es, includ­ing indi­vid­ual insur­ance pre­mi­ums. The act was pre­vi­ous­ly passed by the House and Pres­i­dent Oba­ma is expect­ed to sign it short­ly. The pro­vi­sion for Qual­i­fied Small Employ­er Health Reim­burse­ment Arrange­ments (QSEHRAs), a new type of tax-free ben­e­fit, takes effect Jan­u­ary 1, 2017. Fur­ther, the act retroac­tive­ly relieves small employ­ers from the threat of excise tax­es under pri­or rules for plan years begin­ning before 2017.
Background
Employ­ers of all sizes cur­rent­ly are pro­hib­it­ed from mak­ing or offer­ing any form of pay­ment to employ­ees for indi­vid­ual health insur­ance, whether through pre­mi­um reim­burse­ment or direct pay­ment. Employ­ers also are pro­hib­it­ed from pro­vid­ing cash or com­pen­sa­tion to employ­ees if the mon­ey is con­di­tioned on the pur­chase of indi­vid­ual health insur­ance. (Some excep­tions apply; e.g., retiree-only plans, dental/vision insur­ance.) Vio­la­tions can result in excise tax­es of $100 per day per affect­ed employee.
The pro­hi­bi­tion, imple­ment­ed under the Afford­able Care Act (ACA), was intend­ed to dis­cour­age employ­ers from can­cel­ing their group plans and push­ing work­ers into the indi­vid­ual insur­ance mar­ket. The rules have been par­tic­u­lar­ly dis­rup­tive for small busi­ness­es, how­ev­er, since pre­vi­ous­ly it had been com­mon prac­tice for many small employ­ers to sub­si­dize the cost of indi­vid­ual poli­cies instead of offer­ing group cov­er­age. The new law, passed this week with broad bipar­ti­san sup­port, responds to the con­cerns of small businesses.
New Qualified Small Employer HRAs
The new law does not repeal the ACA's gen­er­al pro­hi­bi­tion against employ­er pay­ment of indi­vid­ual insur­ance pre­mi­ums. Rather, it pro­vides an excep­tion for a new type of arrange­ment — a Qual­i­fied Small Employ­er HRA or QSEHRA — pro­vid­ed that spe­cif­ic con­di­tions are met.
First, the employ­er must meet two conditions:
Employs on aver­age no more than 50 full-time and full-time-equiv­a­lent employ­ees. In oth­er words, the employ­er can­not be an applic­a­ble large employ­er as defined under the ACA; and
Does not offer a group health plan to any of its employees.
Next, the QSEHRA must meet all of the fol­low­ing conditions:
It is fund­ed sole­ly by the employ­er; employ­ee con­tri­bu­tions are not permitted;
It is offered to all full-time employ­ees, although the employ­er may choose to include sea­son­al or part-time employ­ees and/or may exclude employ­ees with less than 90 days of service;
For tax-free QSEHRA ben­e­fits, the employ­ee must have min­i­mum essen­tial cov­er­age (e.g., med­ical insur­ance under an indi­vid­ual policy);
It pays or reim­burs­es health­care expens­es (e.g., § 213(d) expens­es) and pre­mi­ums for indi­vid­ual policies;
It does not pay or reim­burse con­tri­bu­tions for any employ­er-spon­sored group coverage;
The same ben­e­fits and terms apply to all eli­gi­ble employ­ees, except the ben­e­fit amount may vary by:

Sin­gle ver­sus fam­i­ly coverage;
Pro­rat­ed amounts for par­tial-year cov­er­age (e.g., new hires); and
For pre­mi­um reim­burse­ments, vari­a­tions con­sis­tent with the age- and fam­i­ly-size rat­ing struc­ture of a rep­re­sen­ta­tive indi­vid­ual pol­i­cy; and

Ben­e­fits do not exceed $4,950 if sin­gle cov­er­age (or $10,000 if fam­i­ly cov­er­age) per 12-month plan year. Amounts are pro­rat­ed if cov­ered for less than 12 months. Lim­its will be indexed for inflation.
Coordination with Exchange Subsidies
Cov­er­age under a QSEHRA will affect the employee's eli­gi­bil­i­ty for a sub­si­dized indi­vid­ual pol­i­cy from an insur­ance Exchange (Mar­ket­place). Any sub­sidy for which the employ­ee would oth­er­wise qual­i­fy will be reduced dol­lar-for-dol­lar by the QSEHRA.
Benefit Laws
Group health plans are sub­ject to numer­ous fed­er­al laws, includ­ing SPD and oth­er notice require­ments under ERISA, cov­er­age con­tin­u­a­tion require­ments under COBRA, and ben­e­fit man­dates under the ACA. The new law spec­i­fies that QSEHRAs are not group health plans, so COBRA and oth­er require­ments will not apply.
QSEHRA Notices
Small employ­ers offer­ing QSEHRAs will be required to pro­vide a notice to each eli­gi­ble employ­ee that:
Informs the employ­ee of the QSEHRA ben­e­fit amount;
Instructs the employ­ee that he or she must give the QSEHRA infor­ma­tion to the Exchange if apply­ing for a sub­sidy for indi­vid­ual insur­ance; and
Explains the tax con­se­quences of fail­ing to main­tain min­i­mum essen­tial coverage.
QSEHRA notices should be pro­vid­ed at least 90 days before the start of the plan year.
Employ­ers also will be required to report the QSEHRA cov­er­age on Form W‑2, Box 12. The report­ing is infor­ma­tion­al only and has no tax con­se­quences. Although small employ­ers usu­al­ly are exempt from this type of W‑2 infor­ma­tion­al report­ing, appar­ent­ly it will be required for QSEHRAs start­ing with the 2017 tax year.
More Information
To learn more about QSEHRAs start­ing in 2017, or for details about the relief from excise tax­es for small employ­ers before 2017, see the 21st Cen­tu­ry Cures Act. The rel­e­vant pro­vi­sions are found in Sec­tion 18001 begin­ning on page 306.
Employ­ers that are con­sid­er­ing QSEHRAs are encour­aged to work with legal coun­sel and tax advi­sors that offer exper­tise in this area. Start­ing in 2017, employ­er-fund­ed QSEHRAs can offer valu­able tax-free ben­e­fits to employ­ees as long as they are designed and admin­is­tered to meet all legal requirements.
Orig­i­nal­ly pub­lished by ThinkHR — Read More