By Eliz­a­beth Kay
Com­pli­ance & Reten­tion Analyst
AEIS Advisors
A UBA Part­ner Firm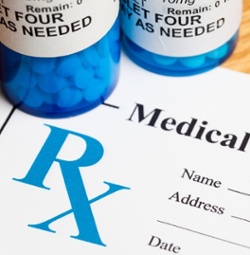 Advance­ments in sci­ence and tech­nol­o­gy can be absolute­ly amaz­ing. The types of treat­ments that are avail­able now are light years ahead of where we were even 10 years ago. For exam­ple, there are some new anti-viral drugs that have become avail­able. One in par­tic­u­lar that is for treat­ing Hepati­tis C has been very suc­cess­ful. It can actu­al­ly cure patients of Hepati­tis C, in just weeks for some cases.
So why might these drugs not be avail­able to those who could real­ly use them? The Hepati­tis C drug is cur­rent­ly priced at $1,000 per pill. So one pill a day, for 8 to 12 weeks, would cost approx­i­mate­ly $56,000 to $84,000. The mem­ber may only have to pay between $50 to $500 (depend­ing on the insur­ance plan) for a 30-day sup­ply of the med­ica­tion, leav­ing most of the cost of the drug as the insurer's responsibility.
In the past, insur­ance car­ri­ers have designed their plans so that if a patient needs a high cost pre­scrip­tion drug, the patient pays a high­er copay, or coin­sur­ance ver­sus a low­er copay for a low-cost gener­ic drug. This may have been more effec­tive in the past because on most insur­ance plans, even if you hit your max­i­mum out-of-pock­et for the year for med­ical ser­vices, you would con­tin­ue to pay pre­scrip­tion drug copays or coinsurance.
How­ev­er, due to the Patient Pro­tec­tion and Afford­able Care Act (ACA), insur­ance car­ri­ers have now had to inte­grate the pre­scrip­tion drug costs paid by the insured into the med­ical max­i­mum out-of-pock­et for the cal­en­dar year. So now, even if an insur­ance car­ri­er charges 30% coin­sur­ance for the Hepati­tis C drug ($9,000 is 30% of $30,000 for a one month sup­ply), the patient would only have to pay up to $6,350 if that was their max­i­mum out-of-pock­et for the year on their plan. Once they hit that max­i­mum out-of-pock­et, all oth­er expen­di­tures, whether med­ical or pre­scrip­tion relat­ed, would be cov­ered at 100% by the car­ri­er, as long as the claims were made at an in-net­work provider.
After the max­i­mum out-of-pock­et is met, there is noth­ing to hold some­one back from uti­liz­ing their plan as much as they can. For exam­ple, they may get that knee surgery that they have been putting off, just because it will now be cov­ered at 100% with no expense to them. Or per­haps they will get those aller­gy shots they have been think­ing about doing for the past cou­ple of years.
While there is noth­ing wrong with get­ting the treat­ments that you need, or that would make your life more enjoy­able, sus­tain­able, or increase your qual­i­ty of life, it places a heavy bur­den on the insur­ance car­ri­ers, and the rest of the insured pop­u­la­tion because some­one will have to pay for those ser­vices, and the high cost of the spe­cial­ty medications.
So I am curi­ous – with all of these new med­ica­tions and new advance­ments that are about to hit the mar­ket, will they even be avail­able for con­sumers? The insur­ance car­ri­ers are doing what they can to keep costs down, even with the expo­nen­tial increase in the cost of health care, but when the pre­scrip­tion costs go up this much, it is going to blow up, and in a big way.
Accord­ing to an insur­ance car­ri­er in north­ern Cal­i­for­nia, the cost of spe­cial­ty drugs was $87 bil­lion in 2012, and is pro­ject­ed to be $192 bil­lion in 2016, which is a 120% increase. By 2020, they are pro­ject­ing $402 bil­lion in spe­cial­ty drug spend­ing, which is a 400% increase from 2012. How can they incur an increased cost of pre­scrip­tion drugs with­out rais­ing pre­mi­ums for all of their members?
Insur­ance car­ri­ers pub­lish pre­scrip­tion drug lists every year to show which drugs fall into dif­fer­ent cat­e­gories and which drugs the insur­ance car­ri­er will cov­er. There are usu­al­ly between three and four dif­fer­ent tiers: gener­ics (Tier 1), for­mu­la­ry or brand name (Tier 2), non-for­mu­la­ry (Tier 3), and spe­cial­ty or injectable (Tier 4). Even though some of these pre­scrip­tions have been found to be very effec­tive, they may be left off the list of avail­able pre­scrip­tion drugs sim­ply because they will raise the cost of the claims too sig­nif­i­cant­ly for the insur­ance car­ri­er to be able to main­tain their pre­mi­ums for their members.
The ACA has made it very clear that the pre­scrip­tion drug costs are to be inte­grat­ed with the med­ical max­i­mum out-of-pock­et for the insured. So unless leg­is­la­tion is passed that will, in some way, allow the insur­ance car­ri­ers to make cer­tain drugs exempt from that require­ment, or allow them to have a sep­a­rate max­i­mum out-of-pock­et for spe­cial­ty med­ica­tions, I don't know anoth­er way that the insur­ance car­ri­ers will be able to keep costs down with­out deny­ing access to the drug through their insur­ance plans.
I am amazed that there have been so many advance­ments in recent years, thrilled that the qual­i­ty of life for many peo­ple is improv­ing, and excit­ed that cur­ing or treat­ing indi­vid­u­als for these con­di­tions now may reduce their cost of care in the future, which in turn may reduce costs for every­one down the road. But I don't see how it will be sus­tain­able with­out increas­ing the insur­ance costs for every­one, which has sky­rock­et­ed in the past five years. Per­haps a name change of the Patient Pro­tec­tion and "Afford­able" Care Act is in order?
For more infor­ma­tion on ris­ing phar­ma­cy copays, 4‑tier plans, and coin­sur­ance mod­els, or to bench­mark your phar­ma­cy plan, read UBA's press release with the lat­est Rx data.
For com­pre­hen­sive health plan cost trends, down­load the UBA 2014 Health Plan Sur­vey Exec­u­tive Sum­ma­ry. To bench­mark your plan to oth­ers in your region, indus­try or size brack­et, con­tact a UBA Part­ner near you to run a cus­tom bench­mark­ing report.