By Lisa West­on, Lisa West­on, CWC, CWPM
Direc­tor of Well­be­ing Pro­gram Man­age­ment at BAGNALL
A UBA Part­ner Firm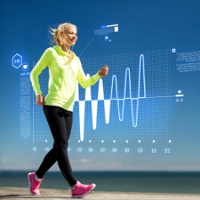 The terms "well­ness" and "well-being" are often used inter­change­ably; how­ev­er, they mean very dif­fer­ent things when applied to work­place health pro­mo­tion. Tra­di­tion­al­ly speak­ing, employ­ee "well­ness" pro­grams have pri­mar­i­ly focused on just phys­i­cal health. Where­as employ­ee "well-being" pro­grams empha­size emo­tion­al, men­tal, social, and finan­cial health in addi­tion to phys­i­cal health.
With the addi­tion of mil­len­ni­als in the work­place cou­pled with the aging work­ing pop­u­la­tion, orga­ni­za­tions are real­iz­ing that the tra­di­tion­al approach to work­place health pro­mo­tion isn't enough. Employ­ers have begun to take a more holis­tic approach to employ­ee health and are now begin­ning to focus on well-being. Accord­ing to the 7th annu­al sur­vey on cor­po­rate health & well-being employ­ers are expand­ing pro­grams to focus on improv­ing employ­ees' emo­tion­al and finan­cial well-being. This includes offer­ing edu­ca­tion and resources focused on stress man­age­ment, work-life bal­ance and finan­cial health. There is also a social aspect in well-being pro­grams which encour­age team-build­ing and boost­ing morale.
Gen­er­al­ly speak­ing, employ­ee well-being pro­grams tend to be more invit­ing than tra­di­tion­al well­ness pro­grams. Well-being pro­grams offer a larg­er vari­ety of activ­i­ties and resources which are based upon inter­est as well as need. These pro­grams have a greater focus on the "fun fac­tor" the program's appeal to a broad­er employ­ee population.
The moti­va­tion for employ­ers to offer employ­ee well-being pro­grams has also increased. The desire to address soar­ing health care costs and increase pro­duc­tiv­i­ty while reduc­ing pre­sen­teeism and absen­teeism remains a top pri­or­i­ty. How­ev­er, employ­ers are now posi­tion­ing their well-being pro­grams to attract top tal­ent and to encour­age employ­ee engage­ment. Employ­ers seek to become an employ­er of choice by offer­ing thought­ful­ly designed plans. This is espe­cial­ly valu­able if you are look­ing to acquire mil­len­ni­al tal­ent which tends to be enticed by such offerings.
How do you start an employ­ee well-being program?
There are sev­en com­mon ele­ments in suc­cess­ful well­ness pro­grams, accord­ing to the Well­ness Coun­cil of Amer­i­ca. Com­mon ele­ments in suc­cess­ful well­ness and well-being pro­gram devel­op­ment include the following:
Gar­ner C‑suite support
Devel­op a cohe­sive well­ness team
Col­lect data to dri­ve a results-ori­ent­ed well­ness initiative
Cre­ate an oper­at­ing plan
Choose appro­pri­ate interventions
Cre­ate a sup­port­ive, health-pro­mot­ing environment
Care­ful­ly eval­u­ate outcomes
June 2016 will mark the 8th annu­al Nation­al Employ­ee Well­be­ing Month. If your orga­ni­za­tion has not yet imple­ment­ed a well-being pro­gram, now is a great time to start. Well-being pro­grams are sig­nif­i­cant addi­tions to a fringe ben­e­fit program—for employ­ees and employers.
As you move to well-being pro­gram­ming, be sure your well­ness offer­ings pro­vide a best prac­tice foun­da­tion. UBA's Health Plan Sur­vey Exec­u­tive Sum­ma­ry can help you bench­mark your well­ness pro­gram components.