By Kathy Bink­ley, RHU, ChHC
Ben­e­fit Advi­sor at The Wil­son Agency
A UBA Part­ner Firm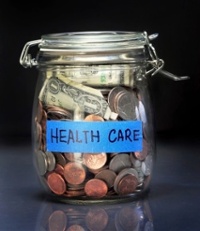 I'm sure you've heard the phrase "Noth­ing in life is free," and noth­ing is – not even Medicare. In most cas­es, you won't have to pay a pre­mi­um to get Medicare, at least for Part A (here's a refresh­er on the dif­fer­ent parts of Medicare), but that doesn't mean it's free. You've just pre-paid in the form of tax­es. So you don't have to wor­ry about a pre­mi­um for Part A, which cov­ers in-patient hos­pi­tal expens­es, assum­ing you or your spouse paid Social Secu­ri­ty for at least 10 years. How­ev­er, there are oth­er costs asso­ci­at­ed with Medicare, which vary depend­ing on the spe­cif­ic insur­ance. Here are the costs for 2015.
Part A (Hos­pi­tal Insurance):
$1,260 deductible (each ben­e­fit period)
$315 copay (per day) days 61 through 90 at the hospital
$630 copay (per day) days 91 through 150 at the hospital
Part B (Med­ical Insurance):
Month­ly pre­mi­um: $104.90
Deductible: $147
Cost Shar­ing: $20, varies
Part D (Pre­scrip­tion Drug Coverage):
Part D is also sub­ject to a pre­mi­um, which varies by plan and income. Addi­tion­al­ly, pre­scrip­tions are sub­ject to copay­ment or coin­sur­ance and a deductible (if the plan has one).
Penal­ties:
There is a sev­en-month ini­tial enroll­ment peri­od for sign­ing up for Part A and B. If you do not enroll dur­ing this time peri­od and do not have cred­itable health cov­er­age (such as an employ­er group health plan), you could be respon­si­ble for a pay­ing a penalty.
Medi­gap:
Take anoth­er look at the prices for Part A. Can you imag­ine what you could end up pay­ing for a long-term hos­pi­tal stay? Medi­gap plans are addi­tion­al insur­ance to help cov­er costs that Medicare doesn't cov­er, such as copay­ments, coin­sur­ance and deductibles. How­ev­er, Medi­gap insur­ance requires an addi­tion­al pre­mi­um be paid.
Need­less to say, even with Medicare the costs can be cat­a­stroph­ic. This is why we can't empha­size enough how impor­tant it is that you save enough mon­ey for retire­ment. How­ev­er, we under­stand that in many sit­u­a­tions peo­ple are unable or unaware of the exor­bi­tant health care costs they will face in retire­ment, so here is an arti­cle that dis­cuss­es addi­tion­al ways that retirees can tame those health care costs.
UBA resource
Under fed­er­al reg­u­la­tions, Medicare is a sec­ondary pay­er for many indi­vid­u­als who have an employ­er group health plan avail­able to them, either as an employ­ee or the depen­dent spouse or child of the employ­ee. Read the answers to thir­teen key ques­tions about Medicare Sec­ondary Pay­er rules includ­ing who is affect­ed, what cov­er­age must be offered to Medicare-eli­gi­ble employ­ees, whether Medicare pre­mi­ums can be reim­bursed, and more.