By Mary Delaney, MSPT, CWP
Man­ag­ing Direc­tor for Vital Incite, A UBA Part­ner-Pro­vid­ed Solution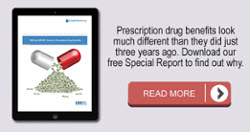 In 1990, Health Affairs* report­ed "The esca­lat­ing costs of pre­scrip­tion drugs and com­pe­ti­tion among phar­ma­ceu­ti­cal firms for cus­tomers are draw­ing the atten­tion of pol­i­cy­mak­ers, phar­ma­cies, and indi­vid­ual and insti­tu­tion­al pur­chasers. Mail-order phar­ma­cies recent­ly have grown in promi­nence as a com­pet­i­tive alter­na­tive to the local com­mu­ni­ty pharmacy."
With the improve­ments in retail phar­ma­cy pric­ing, that moti­va­tion has diminished.
Some 26 years lat­er, mail order is mar­ket­ed as an approach to low­er drug spend, but is also pro­mot­ed to improve com­pli­ance of med­ica­tion uti­liza­tion. The the­o­ry is that a per­son is more like­ly to take the med­ica­tions if they are deliv­ered to their home. For employ­ers, the ques­tion is whether the val­ue to use mail order is greater than the poten­tial waste for med­ica­tions that are deliv­ered, but nev­er taken.
Since most mail order is deliv­ered with no fol­low up to ver­i­fy the per­son is tak­ing the med­ica­tions, there is lit­tle proof that deliv­er­ing a med­ica­tion actu­al­ly improves com­pli­ance with tak­ing the med­ica­tion. The assump­tion made by pro­po­nents of mail-order phar­ma­cy is that if med­ica­tions are deliv­ered to the home, a per­son will take them as required. In our data­base, we find the fol­low­ing gaps in med­ica­tion adher­ence to refills.
Con­di­tion-Spe­cif­ic Pre­scrip­tion Gaps
% of Treat­ed Indi­vid­u­als with
Two or More Pre­scrip­tion Gaps
Asth­ma
31%
Hyper­ten­sion
10%
Dia­betes
22%
Lipid Dis­or­ders
5%
The most stat­ed rea­son that per­sons stop tak­ing med­ica­tions is either due to cost, feel­ing bet­ter, or hav­ing prob­lems with side effects to the med­ica­tion. It is rarely that they didn't have time to fill the prescription.
By hav­ing data that illus­trates when some­one fills their pre­scrip­tion, the provider or care coor­di­na­tor has vis­i­bil­i­ty into whether the patient is active­ly try­ing to com­ply with the pre­scrip­tion. That infor­ma­tion allows one to under­stand if a pre­scrip­tion change is indi­cat­ed or edu­ca­tion relat­ed to the dis­ease man­age­ment is need­ed. That infor­ma­tion is lost with mail order.
Why is this so impor­tant? In review of our data, in a pool of more than 13,000 indi­vid­u­als with dia­betes, we find that 10% of the pop­u­la­tion stops fill­ing their dia­bet­ic med­ica­tions alto­geth­er. With some dia­bet­ic med­ica­tions cost­ing $1,300 per month, it is crit­i­cal not to spend those resources unless some­one is tak­ing the medication.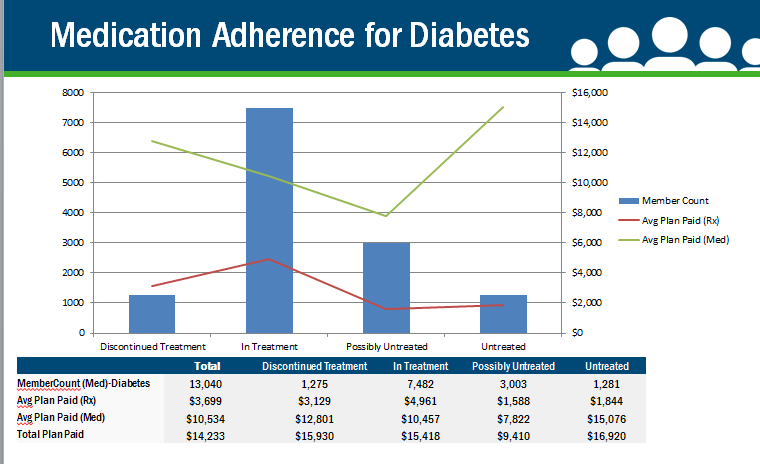 Beyond per­sons being deliv­ered med­ica­tions that they have no inten­tion of tak­ing, there is also the poten­tial of too many med­ica­tions being deliv­ered. We have seen a mail-order com­pa­ny deliv­er­ing the 90-day sup­ply of car­dio­vas­cu­lar drugs at 60-day inter­vals and, there­fore, over­stock­ing the patients with med­ica­tions. The phar­ma­cy manager's thoughts were that they did not want any­one to run out. How­ev­er, that "over­stock­ing" pro­vid­ed six months of extra med­ica­tions in one year.
An employ­er also needs to con­sid­er if there is finan­cial moti­va­tion for the PBM that is not passed on to the employ­er. PBMs have a finan­cial moti­va­tion to pro­mote greater use of med­ica­tions since mar­gin from mail-order phar­ma­cies is their pri­ma­ry rev­enue source (for those PBMs that own their phar­ma­cies). How­ev­er, for employ­ers, the sav­ings from mail order can vary based on the dis­counts offered and the mem­ber cost-shar­ing in mail rel­a­tive to retail. Accord­ing­ly, employ­ers should be cau­tious about 90-day fills and auto-refill pro­grams that mail-order phar­ma­cies promote.
In con­clu­sion, mail order may offer cost sav­ings on spe­cif­ic med­ica­tions, but when an employ­er decides to pro­mote or offer mail order, they need to make sure the ven­dor pro­vides any fol­low up to ver­i­fy that med­ica­tion is still need­ed. In spe­cial­ty phar­ma­cy, best prac­tice is to call patients before ship­ping the med­ica­tion to ensure they are still tak­ing the med­ica­tion. Ask your PBM/pharmacy if they offer this service.
Con­tribut­ing author: Bren­da Mother­al, RPh, MBA, PhD, Co-founder and CEO of Archimedes
* C. Hor­gan, B. Goody, D. Knapp and L. Fit­ter­man, The Role of Mail Ser­vice Phar­ma­cies, Health Affairs 9, no.3 (1990), pp.:66–74