Linda Rowings, Chief Compliance Officer at United Benefit Advisors
Begin­ning in 2018, plans that pro­vide cov­er­age that exceeds a thresh­old will owe an excise tax that is fre­quent­ly referred to as the "Cadil­lac tax." The thresh­old gen­er­al­ly will be $10,200 for sin­gle ben­e­fits and $27,500 for ben­e­fits pro­vid­ed to an employ­ee, retiree, or mem­ber of a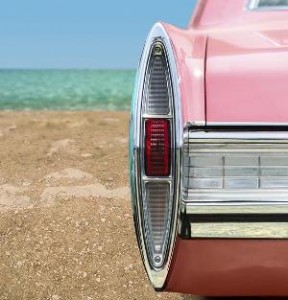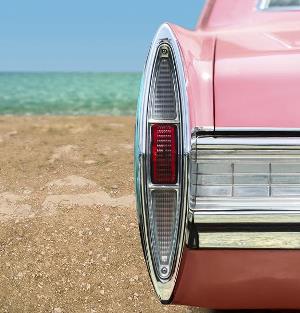 bar­gain­ing unit and depen­dents. The tax is 40% of the val­ue of cov­er­age pro­vid­ed over that thresh­old level.
The IRS is begin­ning the process of writ­ing reg­u­la­tions that will pro­vide details on how this tax will oper­ate. On Feb­ru­ary 23, 2015, the IRS issued Notice 2015–16, which pro­vides some infor­ma­tion on the types of ben­e­fits that will count toward the tax. It has request­ed input on how best to val­ue some of these ben­e­fits. It also said in the Notice that as part of the process it plans to final­ly pro­vide guid­ance on how Con­sol­i­dat­ed Omnibus Bud­get Rec­on­cil­i­a­tion Act (COBRA) pre­mi­ums should be calculated.
The types of cov­er­age like­ly to be includ­ed in the tax­a­tion process include:
Employ­er or employ­ee con­tri­bu­tions to health flex­i­ble spend­ing accounts;
Employ­er or pre-tax employ­ee con­tri­bu­tions to Archer med­ical sav­ings accounts;
Employ­er or pre-tax employ­ee con­tri­bu­tions to health sav­ings accounts;
Plans main­tained for civil­ian employ­ees by the fed­er­al, state, or local governments;
On-site med­ical clin­ics (except for clin­ics that pro­vide only de min­imis med­ical care, such as first aid, immu­niza­tions, non­pre­scrip­tion pain killers, or work injuries to cur­rent employ­ees with­out charge);
Retiree cov­er­age;
Mul­ti­em­ploy­er plan coverage;
Exec­u­tive phys­i­cal programs;
Health reim­burse­ment arrange­ments; and
Spec­i­fied dis­ease or fixed indem­ni­ty cov­er­age if the cost of cov­er­age is exclud­ed or deduct­ed from taxes.
Like­ly not to be includ­ed are:
Oth­er forms of except­ed ben­e­fit cov­er­age such as acci­dent or dis­abil­i­ty income insur­ance, work­ers' com­pen­sa­tion, auto-med­ical pay­ment cov­er­age, or lia­bil­i­ty coverage;
Long-term care insurance;
Den­tal and vision insur­ance cov­ered by a sep­a­rate pol­i­cy (includ­ing both insured and self-insured coverage);
Spec­i­fied dis­ease or indem­ni­ty insur­ance when pay­ment is taxable;
Employ­ee after-tax con­tri­bu­tions to Archer MSAs and to HSAs; and
Employ­ee assis­tance pro­grams that pro­vid­ed lim­it­ed med­ical benefits.
The IRS notes that valu­ing an HRA can be dif­fi­cult. It is con­sid­er­ing valu­ing HRAs based either on the amount made new­ly avail­able to an employ­ee under an HRA each year, or on the total amount spent through HRAs each year by employ­ees divid­ed by the num­ber of cov­ered employees.
Com­ments are due by May 15, 2015. The IRS also said it expects to request com­ments on oth­er aspects of the tax. This delib­er­ate approach means that it is not like­ly that pro­posed, much less final, reg­u­la­tions will be released in the near future.
For the answers to the top 5 ques­tions about the Cadil­lac Tax, read our recent blog.
For more infor­ma­tion about Cadil­lac Tax inclu­sions and exclu­sions, cost of cov­er­age cal­cu­la­tions, changes in cov­er­age and more, down­load UBA's PPACA Advi­sor: High­lights of the Excise Tax on High-Cost Plans (the "Cadil­lac Tax").
For infor­ma­tion on oth­er new IRS rules and com­ment­ing oppor­tu­ni­ties down­load UBA's lat­est PPACA Advi­sor, "Feb­ru­ary 2015 IRS Rules and Notices."