By Danielle Capilla
Chief Com­pli­ance Offi­cer at Unit­ed Ben­e­fit Advisors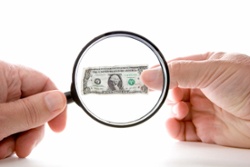 Min­i­mum essen­tial cov­er­age or "MEC" is the type of cov­er­age that an indi­vid­ual must have under the Patient Pro­tec­tion and Afford­able Care Act (ACA). Employ­ers that are sub­ject to the ACA's shared respon­si­bil­i­ty pro­vi­sions (often called play or pay) must offer MEC cov­er­age that is afford­able and pro­vides min­i­mum value.
The IRS has issued Notice 2015–68 stat­ing that it intends to pro­pose reg­u­la­tions relat­ing to report­ing on MEC that would:
Pro­vide that health insur­ance issuers must report cov­er­age in cat­a­stroph­ic health insur­ance plans, as described in sec­tion 1302(e) of the Afford­able Care Act, pro­vid­ed through an Afford­able Insur­ance Exchange (Exchange, also known as a Health Insur­ance Marketplace),
Allow elec­tron­ic deliv­ery of state­ments report­ing cov­er­age under expa­tri­ate health plans unless the recip­i­ent explic­it­ly refus­es con­sent or requests a paper statement,
Allow fil­ers report­ing on insured group health plans to use a trun­cat­ed tax­pay­er iden­ti­fi­ca­tion num­ber (TTIN) to iden­ti­fy the employ­er on the state­ment fur­nished to a tax­pay­er, and
Spec­i­fy when a provider of min­i­mum essen­tial cov­er­age is not required to report cov­er­age of an indi­vid­ual who has oth­er min­i­mum essen­tial coverage.
The notice also seeks com­ments on the issues regard­ing solic­it­ing tax­pay­er iden­ti­fi­ca­tion num­bers of cov­ered indi­vid­u­als, pro­vides infor­ma­tion on Med­ic­aid and CHIP report­ing for gov­ern­ments of Unit­ed States pos­ses­sions and ter­ri­to­ries, and pro­vides that states spon­sor­ing cov­er­age under the Basic Health Pro­gram must report on that coverage.
Down­load our free ACA advi­sor, "IRS Notice on Min­i­mum Essen­tial Cov­er­age Report­ing" for detailed infor­ma­tion relat­ed to:
Cat­a­stroph­ic coverage
Employ­er EIN
Expa­tri­ate plans
Sup­ple­men­tal coverage
Penal­ty relief