By Danielle Capilla
Chief Com­pli­ance Offi­cer at Unit­ed Ben­e­fit Advisors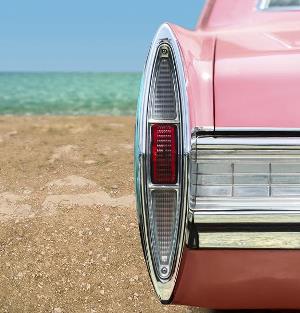 The IRS has issued its sec­ond notice regard­ing the upcom­ing imple­men­ta­tion of the Patient Pro­tec­tion and Afford­able Care Act's (ACA) excise tax on high cost employ­er-spon­sored health cov­er­age, also known as the "Cadil­lac tax." Begin­ning in 2018, plans that pro­vide cov­er­age that exceeds a thresh­old will owe the tax. The thresh­old gen­er­al­ly will be $10,200 for sin­gle ben­e­fits and $27,500 for ben­e­fits pro­vid­ed to an employ­ee, retiree or mem­ber of a bar­gain­ing unit, and depen­dents. The tax is 40 per­cent of the val­ue of cov­er­age pro­vid­ed over that thresh­old level.
The IRS has begun the process of writ­ing reg­u­la­tions that will pro­vide details on how this tax will oper­ate. On Feb­ru­ary 23, 2015, the IRS issued Notice 2015–16, which pro­vides some infor­ma­tion on the types of ben­e­fits that will count toward the tax.
On July 30, 2015, the agency released Notice 2015–52, which address­es IRS thoughts on: (1) the def­i­n­i­tions of applic­a­ble cov­er­age; (2) the deter­mi­na­tion of the cost of applic­a­ble cov­er­age; and (3) the appli­ca­tion of the dol­lar lim­it on the cost of applic­a­ble cov­er­age to deter­mine any excess ben­e­fit sub­ject to the excise tax. The IRS is seek­ing pub­lic com­ment on all of these issues.
The pub­lic com­ments on the two Notices will be the final steps the agency takes pri­or to draft­ing and releas­ing the pro­posed reg­u­la­tions. There is cur­rent­ly no tar­get date set for those regulations.
UBA's free resource, "IRS Issues Sec­ond Notice to Assist in Devel­op­ing Cadil­lac Tax Reg­u­la­tions" details the issues on which the IRS is seek­ing pub­lic com­ment, including:
Who is liable
Con­trolled groups
Tax cal­cu­la­tion
Exclu­sion amounts attrib­ut­able to the excise tax
HSAs, Archer MSAs, FSAs, and HRAs
Cost of cov­er­age under FSAs with employ­er flex credits
Inclu­sions of self-insured cov­er­age includi­ble in income
Age and gen­der adjustments
Notice require­ments
Pay­ment forms