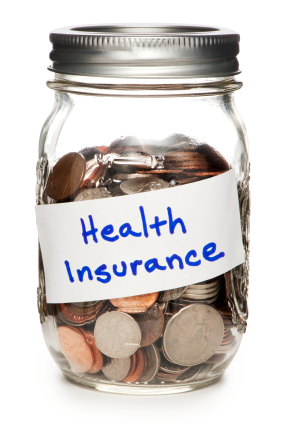 For the first time in mod­ern his­to­ry, Amer­i­ca's work­force spans four gen­er­a­tions. In this new era of multi­gen­er­a­tional work­ers, a "one size fits all" approach to health insur­ance is a thing of the past.
The gen­er­a­tional gap is as var­ied as it is immense. There are the young-adult Mil­len­ni­als, the mid­dle-aged Gen Xers, Baby Boomers near­ing retire­ment age and the Silent Gen­er­a­tion in their 70s and beyond. Each group has vast­ly dif­fer­ent health insur­ance needs.
Take, for exam­ple, Mil­len­ni­als. A recent Bankrate sur­vey shows many pre­fer health plans with low­er deductibles and high­er pre­mi­ums. Mean­while, Pew Research reports that the Baby Boomer pop­u­la­tion is hyper-focused on long-term care cov­er­age needs and how best to man­age asso­ci­at­ed costs beyond Medicare.
This work­force shift is unprece­dent­ed and pos­es sig­nif­i­cant hur­dles for busi­ness­es as they seek to pro­vide afford­able and appro­pri­ate health cov­er­age options across employ­ee lifes­pans. Both large and small group employ­ers are impact­ed, though com­pa­nies with 100 or few­er employ­ees are more like­ly to feel the finan­cial squeeze because there are few­er indi­vid­u­als to spread risk and defray costs.
Jug­gling vast­ly dif­fer­ent insur­ance cov­er­age needs can be quite dif­fi­cult, espe­cial­ly for the more than 28 mil­lion small busi­ness­es employ­ing near­ly half of all U.S. work­ers. Afford­able Care Act leg­is­la­tion adds fur­ther com­plex­i­ty as com­pa­nies assess their group health plan options, or in some cas­es whether to offer them at all. So, what are employ­ers to do?
In response, many are increas­ing­ly turn­ing to pri­vate health­care insur­ance exchange solu­tions as an effec­tive answer to meet the diver­si­ty of ben­e­fit needs from Gen­er­a­tion Me to Gen­er­a­tion We.
"Pri­vate exchanges are mar­ket­places of health insur­ance and oth­er relat­ed prod­ucts," accord­ing to man­age­ment con­sult­ing group Booz Allen. They offer access to mul­ti­ple health plans in a sin­gle, uni­fied pro­gram and are attrac­tive because they enable work­ers to indi­vid­u­al­ly select the right cov­er­age for their cur­rent life needs.
The pri­vate exchange plat­form pro­vides an ide­al bridge across gen­er­a­tional divides. For exam­ple, a 22-year-old sin­gle female start­ing her first job out of col­lege will like­ly want a dif­fer­ent plan than the 59-year-old man­ag­er with a spouse, three chil­dren and plans to retire in the near future.
Employ­ers are mov­ing to these exchanges more quick­ly than fore­cast­ed, accord­ing to new data from con­sult­ing firm Accen­ture. The com­pa­ny esti­mates that some six mil­lion indi­vid­u­als signed up for work­place health cov­er­age through pri­vate exchanges in 2014 alone, rough­ly two times the num­ber expect­ed. It's pre­dict­ed that pri­vate exchange par­tic­i­pa­tion will exceed pub­lic exchange enroll­ments by 2018, if not sooner.
Much of this expan­sion is dri­ven by the com­bi­na­tion of health care reform and a work­force that now spans a 50-plus year spectrum.
The age of the four-gen­er­a­tion work­force has dawned. Own­ers and small busi­ness­es are wise to embrace the pri­vate exchange that tech­nol­o­gy employ­ees have come to rely on, such as online enroll­ment, as they seek to cost-effec­tive­ly address the needs of their work­force across all stages of their lives.