By K. Michael Ward
The Wil­son Agency
A UBA Part­ner Firm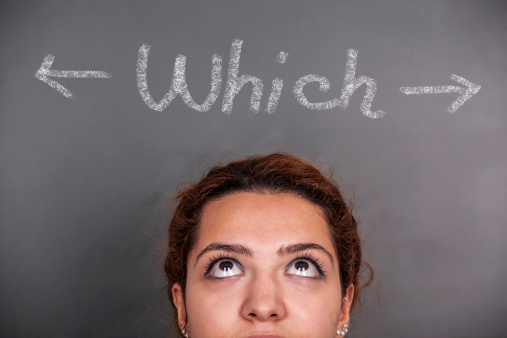 As a busi­ness pro­fes­sion­al who is try­ing to clas­si­fy a work­er, it is impor­tant to remain com­pli­ant with the IRS reg­u­la­tions that deter­mine whether an indi­vid­ual pro­vid­ing ser­vices to your orga­ni­za­tion should be clas­si­fied as an inde­pen­dent con­trac­tor or an employee.
Fur­ther­more, the "employ­er man­date" sec­tion of the Patient Pro­tec­tion and Afford­able Care Act (PPACA) requires com­pa­nies with 50 or more employ­ees to either pro­vide ade­quate and afford­able cov­er­age to their work­ers or pay tax penal­ties. Unit­ed Ben­e­fit Advi­sors (UBA) has devel­oped a guide to help employ­ers deter­mine how many employ­ees they have for sev­er­al pur­pos­es under PPACA. Those who think they are exempt need to make sure they are count­ing employ­ees cor­rect­ly so they're not sur­prised with penalties.
The guide pro­vides the def­i­n­i­tions of full-time employ­ees, how to count part-time employ­ees on a pro-rata basis, how to treat sea­son­al employ­ees, who the law con­sid­ers an "employ­ee," count­ing hours cor­rect­ly, deter­min­ing aver­age hours worked, penal­ties that result if a "large employ­er" does­n't offer cov­er­age, apply­ing the require­ment to offer cov­er­age, pay­ing the penal­ty, and eli­gi­bil­i­ty for the Small Busi­ness Health Options Pro­gram (SHOP).
Your UBA Part­ner Firm can help you find the com­pli­ance solu­tions spe­cif­ic to the issues your com­pa­ny is fac­ing. Vis­it the UBA web­site to learn more.
Why does it matter?
Not cor­rect­ly clas­si­fy­ing an indi­vid­ual as an employ­ee can lead to an employ­er being required to pay tax­es, such as unem­ploy­ment tax, that would have been required of the employ­er if the indi­vid­ual had been cor­rect­ly clas­si­fied. The orga­ni­za­tion may also be held liable for over­time pay, result­ing in a cost­ly expense for the orga­ni­za­tion. In cer­tain sit­u­a­tions, the issue can esca­late lead­ing to civ­il law­suits against the employer.
How do I know how to clas­si­fy individuals?
Gen­er­al­ly, an indi­vid­ual is an inde­pen­dent con­trac­tor if the employ­er con­trols only the final result of the work and not when, where and how it will be done. There­fore, employ­ers can­not demand that inde­pen­dent con­trac­tors work a "9–5" sched­ule in their office. If the per­son is an inde­pen­dent con­trac­tor, they are free to per­form the work on a beach at 4 a.m., as long as they pro­duce the ser­vices for which they were hired.
An indi­vid­ual may also be clas­si­fied as an employ­ee if the com­pa­ny pro­vides the major­i­ty of the equip­ment used to per­form the ser­vices. Inde­pen­dent con­trac­tors will gen­er­al­ly work with their own equip­ment and are unlike­ly to be reim­bursed for any equip­ment pur­chas­es required to per­form the job.
Some oth­ers fac­tors to take into con­sid­er­a­tion are the time peri­od of hire and whether the indi­vid­ual pro­vides ser­vices that are inte­gral to the busi­ness. If an indi­vid­ual has been hired on an indef­i­nite basis, ver­sus for a spe­cif­ic project or time peri­od, and/or pro­vides key ser­vices, then the employ­ee may be clas­si­fied as an employee.
There are a vari­ety of oth­er nuances that can deter­mine whether an indi­vid­ual is an inde­pen­dent con­trac­tor or an employ­ee. There­fore, it is advised that you speak with a pro­fes­sion­al before tak­ing action that could have an adverse effect on your business.