By Danielle Capilla
Chief Com­pli­ance Offi­cer at Unit­ed Ben­e­fit Advisors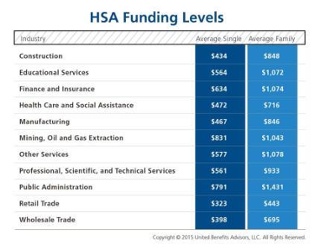 Health reim­burse­ment arrange­ments (HRAs), health sav­ings accounts (HSAs) and health care flex­i­ble spend­ing accounts (HFSAs) are gen­er­al­ly referred to as account-based plans. That is because each par­tic­i­pant has their own account, at least for book­keep­ing pur­pos­es. Under the tax rules, amounts may be con­tributed to these accounts (with cer­tain restric­tions) and used for health care on a tax-favored basis.
The Patient Pro­tec­tion and Afford­able Care Act (PPACA) has added new require­ments that affect HRAs and HFSAs. Most HFSAs and HRAs will need to be amend­ed to meet the new PPACA require­ments. HSAs gen­er­al­ly are not affect­ed by PPACA.
The chart below describes the main char­ac­ter­is­tics of these types of accounts.

To help deter­mine the best option for your par­tic­u­lar sit­u­a­tion, request the UBA PPACA Advi­sor, "HRAs, HSAs, and Health FSAs — What's the Dif­fer­ence?" for a com­pre­hen­sive chart com­par­ing eli­gi­bil­i­ty cri­te­ria, con­tri­bu­tion rules, reim­burse­ment rules, report­ing require­ments, pri­va­cy require­ments, applic­a­ble fees, non-dis­crim­i­na­tion rules and oth­er char­ac­ter­is­tics of these types of accounts.
UBA's Health Plan Sur­vey ana­lyzes a wide range of health care costs trends. To read the full press release announc­ing the lat­est find­ings relat­ed to HSA fund­ing, click here. For all the lat­est health plan cost trends, down­load the UBA Health Plan Sur­vey Exec­u­tive Sum­ma­ry. To bench­mark your plan to oth­ers in your region, indus­try or size brack­et, con­tact a UBA Part­ner near you to run a cus­tom bench­mark­ing report.