By Ser­e­na Styles
www.livestrong.com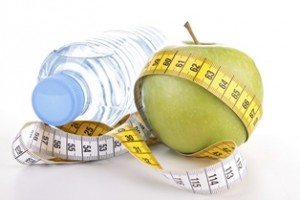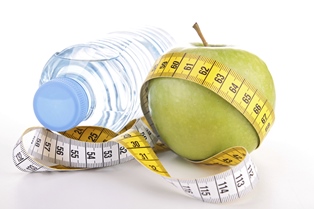 When you eat a large meal, there is about a 20 minute span between when your stom­ach is full and when your brain rec­og­nizes that fact. For 20 min­utes, you can con­tin­ue eat­ing and not real­ize the feel­ing of full­ness in your stom­ach. This can result in severe overeat­ing with uncom­fort­able after effects. Although you can­not take back your indul­gence, a few sim­ple reme­dies help reduce full­ness so you can fell bet­ter as soon as possible.
Step 1
Lie down and place some­thing warm on your stom­ach for about 10 min­utes direct­ly fol­low­ing the meal. A warm water bot­tle or a heat­ing pad that does not place too much pres­sure is best. This aids your stom­ach in digest­ing the food and often calms the ini­tial dis­com­fort of fullness.
Step 2
Take a walk. Although a feel­ing of full­ness cre­ates the desire to con­tin­ue lying down for hours, gen­tle exer­cise helps relax your stom­ach and ease dis­com­fort. Walk­ing also gives your metab­o­lism a boost, encour­ag­ing your body to start using some of the food you ate. Walk slow­ly and do not push your­self; allow your stroll to be leisure­ly. Walks as short as five min­utes often do the trick, but lengths upward of 20 min­utes do no harm to your body.
Step 3
Drink a glass of water to aid in diges­tion. One 8‑ounce glass is plen­ty; drink it slow­ly so you do not increase the inten­si­ty of your full­ness feel­ing. Some indi­vid­u­als find greater relief from drink­ing car­bon­at­ed water, or water with 1 tea­spoon of bak­ing soda mixed in. How­ev­er, no sci­en­tif­ic research defin­i­tive­ly sup­ports this claim. In addi­tion, many indi­vid­u­als enjoy a drop of pep­per­mint extract in their water or opt for pep­per­mint tea instead. The pep­per­mint is reput­ed to set­tle a full stomach.
Step 4
Engage in light stretch­ing to relax your abdom­i­nal mus­cles and relieve dis­com­fort. Reach­ing your hands over your head and bend­ing back slight­ly from a stand­ing posi­tion elon­gates your stom­ach. In addi­tion, trunk twists stretch your obliques, the mus­cles along­side your stom­ach, aid­ing in fur­ther relief. Stretch for two to five min­utes and nev­er push your mus­cles to the point of pain.
Step 5
Take an over-the-counter antacid med­ica­tion to lessen the chance of dis­com­fort lat­er. One dose reduces bloat­ing that com­mon­ly fol­lows uncom­fort­able full­ness. Fol­low the pack­age instruc­tions and take only as much as nec­es­sary to relieve your symptoms.
Step 6
Con­sume fiber-rich foods such as legumes, oat bran, berries, whole grains, green veg­eta­bles, nuts and pota­toes. The fiber helps reg­u­late your diges­tive sys­tem, keep­ing things mov­ing after overeat­ing. Con­tin­ue eat­ing fibrous foods for about two days after the full­ness feel­ing; if your sys­tem gets backed up, you will expe­ri­ence a sec­ond bout of discomfort.
Tips
Avoid overeat­ing in the future by drink­ing at least two 8‑ounce glass­es of water 10 to 15 min­utes before your meal. This trig­gers your mind to know when you are full ear­li­er in your meal. In addi­tion, chew your food slow­ly and try to be the last one to fin­ish eat­ing at the table. This ensures you give your body enough time to let you know when your stom­ach is full.