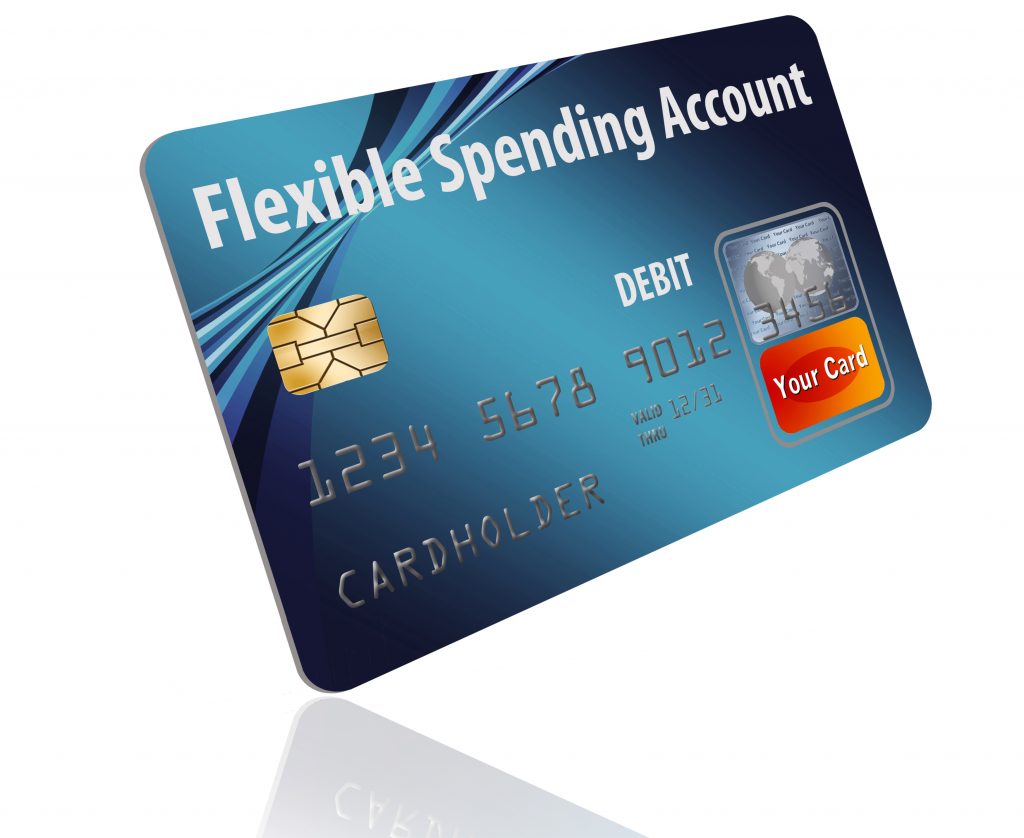 As 2017 comes to a close, it's time to act on the mon­ey sit­ting in your Flex­i­ble Spending/Savings Account (FSA). Unlike a Health Sav­ings Account or HSA, pre-taxed funds con­tributed to an FSA are lost at the end of the year if an employ­ee doesn't use them, and an employ­er doesn't adopt a car­ry­over pol­i­cy. It's to your advan­tage to review the var­i­ous ways you can make the most out of your FSA by year-end.
Book Those Appointments
One of the first things you should do is get those remain­ing appoint­ments booked for the year. Most medical/dental/vision facil­i­ties book out a cou­ple of months in advance, so it's key to get in now to use up those funds.
Look for FSA-Approved Every­day Health Care Products
Many drug­stores will often adver­tise FSA-approved prod­ucts in their phar­ma­cy area, with­in a fly­er, or on their web­site. These prod­ucts are usu­al­ly tagged as "FSA approved". Many of these prod­ucts include items that mon­i­tor health and well­ness – like blood pres­sure and dia­bet­ic mon­i­tors – to every­day health­care prod­ucts like children's OTC meds, ban­dages, con­tact solu­tion, and cer­tain per­son­al care items. If you need to use the funds up before the end of the year, it's time to take a trip to your local drug­store and stock up on these items.
Know What's Con­sid­ered FSA-Eligible
Over the last sev­er­al years, the IRS has loos­ened the guide­lines on what is con­sid­ered eli­gi­ble under a FSA as more peo­ple became con­cerned about los­ing the mon­ey they put into these plans. There are many items that are con­sid­ered FSA-eli­gi­ble as long as a pre­scrip­tion or a doctor's note is pro­vid­ed or kept on file. Here are a few to consider:
Acupunc­ture. Those who suf­fer from chron­ic neck or back pain, infer­til­i­ty, depression/anxiety, migraines or any oth­er chron­ic ill­ness or con­di­tion, East­ern med­i­cine may be the way to go. Not only are treat­ments rel­a­tive­ly inex­pen­sive, but this 3,000 year old prac­tice is rec­og­nized by the U.S. Nation­al Insti­tute of Health and is an eli­gi­ble FSA expense.
Dental/Vision Pro­ce­dures. Den­tal treat­ment can be expensive—think ortho­don­tia and implants. While many employ­ers may offer some cov­er­age, it's a giv­en there will be out-of-pock­et costs you'll incur. And, eye care plans won't cov­er the cost of LASIK, but your FSA will. So, if you've been want­i­ng to cor­rect your vision with­out the aid of glass­es or con­tacts, or your need­ing to get that child braces, using those FSA funds is the way to go.
Health-boost­ing Sup­ple­ments. While you can­not just walk into any health shop and pick up per­for­mance-enhanc­ing pow­der or sup­ple­ments and pay with your FSA card, your doc­tor may approve cer­tain sup­ple­ments and alter­na­tive options if they deem it to ben­e­fit your health and well-being. A signed doctor's note will make these an FSA-eli­gi­ble expense.
Smok­ing-ces­sa­tion and Weight-Loss Pro­grams. If your doc­tor approves you for one of these pro­grams with a doctor's note deem­ing it's med­ical­ly nec­es­sary to main­tain your health, cer­tain pro­gram costs can be reim­bursed under an FSA.
Talk to Your HR Department
When the IRS loos­ened guide­lines a few years ago, they also made it pos­si­ble for par­tic­i­pants to car­ry over $500 to the next year. Ask Human Resources if your employ­er offers this, or if they pro­vide a grace peri­od (March 15 of the fol­low­ing year) to turn in receipts and use up funds. Employ­ers can only adopt one of these two poli­cies though.
Plan for the Com­ing Year
Ana­lyze the out-of-pock­et expens­es you incurred this year and make the nec­es­sary adjust­ments to allo­cate what you believe you'll need for the com­ing year. Take advan­tage of the slight­ly high­er con­tri­bu­tion lim­it for 2018. If your com­pa­ny offers a FSA that cov­ers depen­dent care, famil­iar­ize your­self with those eli­gi­ble expens­es and research whether it would be to your advan­tage to con­tribute to as well.
Flex­i­ble Spending/Saving Accounts can be a great employ­ee ben­e­fit offer­ing tax advan­tages for employ­ees that have a high-deductible plan or use a lot of med­ical. As a par­tic­i­pant, using the strate­gies list­ed above will help you make the most out of your FSA.