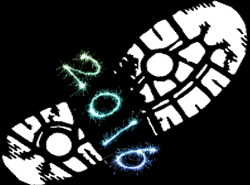 With any new year comes a clean slate and a chance to take on new goals. For many, res­o­lu­tions revolve around healthy changes, but experts cau­tion that resolve begins to waver at the end of Jan­u­ary — which is why set­ting spe­cif­ic, real­is­tic goals is proven to be more effective.
"When it comes to fit­ness res­o­lu­tions, the focus should be on small steps," said Tom Hol­land, exer­cise phys­i­ol­o­gist and Bowflex Fit­ness Advi­sor. "While hav­ing a big goal to work toward can be moti­vat­ing, it's impor­tant to have small, man­age­able goals that allow you to cel­e­brate the mile­stones along your fit­ness journey."
Here are three exam­ples of lofty fit­ness res­o­lu­tions — and how to break them down into achiev­able goals:
* "I want to run a marathon." Train­ing for a race takes months of com­mit­ment. Start with a 5K and work your way up to a 10K or half marathon, before decid­ing if you're ready to com­plete the full 26.2 miles. To build endurance before you hit the pave­ment, con­sid­er start­ing your train­ing on a run­ning machine.
* "I want to look like a body­builder." This route takes seri­ous patience. Begin with small­er goals, such as gain­ing one pound of mus­cle per month. You can accom­plish this by increas­ing the amount of weight and reps with each workout.
* "I want to go on a cross-coun­try bike trip." Like a marathon, months of train­ing go into prepar­ing for this long-dis­tance jour­ney. Experts sug­gest build­ing up your sta­mi­na over time to avoid injury.