By Matthew Augus­tine, GPHR, REBC
CEO of Han­na Glob­al Solu­tions, a UBA Part­ner Firm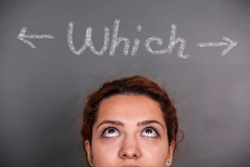 It's that time of the year – open enroll­ment sea­son is here! Insur­ance car­ri­ers are pre­sent­ing renewals and bro­kers are pre­sent­ing ways to alle­vi­ate the cost pres­sure with inno­v­a­tive cost man­age­ment strate­gies. HR and ben­e­fits pro­fes­sion­als are under pres­sure to think out of the box and come up with new and improved ben­e­fit pro­grams to engage employ­ees. Ben­e­fits admin­is­tra­tion com­pa­nies are busy get­ting staffed, trained and ready for long hours and last-minute client deci­sions. And employ­ees are get­ting ready for the bar­rage of ben­e­fits-relat­ed com­mu­ni­ca­tions that are com­ing their way.
Are employ­ees real­ly look­ing for­ward to this?
My daugh­ter was recent­ly hired by a glob­al phar­ma­ceu­ti­cal com­pa­ny and had to com­plete her ben­e­fits enroll­ment online. She was def­i­nite­ly was not look­ing for­ward to this part of her onboard­ing process. For her, it was one of those nec­es­sary "to do" items that had to be checked off, and the less time it took, with the least bit of engage­ment or atten­tion required from her, the bet­ter. That is, until I inter­vened and point­ed out the pos­si­bil­i­ty of high­er costs and mon­ey being left on the table if she ignored some of the attrac­tive ben­e­fit programs.
Employ­ees com­par­i­son shop for oth­er pur­chas­es, so why aren't they curi­ous about the price dif­fer­ences between plans and ways they could save mon­ey with the right choic­es? HR and ben­e­fits pro­fes­sion­als have been look­ing for bet­ter ways to engage employ­ees in the enroll­ment process for many years, espe­cial­ly as costs have esca­lat­ed, and employ­ers have had to scale back their share of costs.
Online enroll­ment sys­tems with attrac­tive pre­sen­ta­tions of ben­e­fit pro­grams and "engag­ing" user expe­ri­ences in enroll­ment are one method. Forc­ing employ­ees to select from a port­fo­lio of plans using a com­bi­na­tion of their own and employ­er mon­ey is anoth­er way. Add to all this a big dose of com­mu­ni­ca­tions, both in print and online, that attempt to edu­cate employ­ees on their ben­e­fit options.
With­in a cou­ple of months of her start­ing her job, my daugh­ter received an award for her con­tri­bu­tion to work on a project. The reward was in the form of points that she could redeem for items offered on a rewards web­site. She was much more inter­est­ed in brows­ing the "stuff" that she could get with her rewards, or with rewards she could earn in future, than in brows­ing for some­thing as impor­tant as insur­ance coverage.
Maybe a cre­ative blend of shop­ping for rewards and shop­ping for insur­ance and oth­er tra­di­tion­al employ­ee ben­e­fits is what we need to get employ­ees engaged in ben­e­fits enroll­ment. Many employ­ers already offer enroll­ment rewards – gift cards for attend­ing an open enroll­ment meet­ing, cred­its for com­plet­ing a health risk assess­ment, and oth­er such ideas. The next step is to inte­grate the ben­e­fits enroll­ment process with the employ­ee reward pro­gram in a seam­less expe­ri­ence, using one por­tal for com­par­ing and enrolling in ben­e­fit plans, and offer­ing pay­roll deduc­tion options for pur­chas­es made with reward points.
With added reward prod­ucts and pro­grams on the shelves, employ­ee ben­e­fits enroll­ment sys­tems will become online mar­ket­places that attract employ­ees to shop there.
Learn more about UBA's online pri­vate insur­ance exchange plat­forms.
For infor­ma­tion on how your health plan stacks up against oth­er employ­ers, pre-order the 2015 Health Plan Exec­u­tive Sum­ma­ry, which high­lights the lat­est find­ings of the UBA sur­vey, the largest health plan cost sur­vey in the industry.