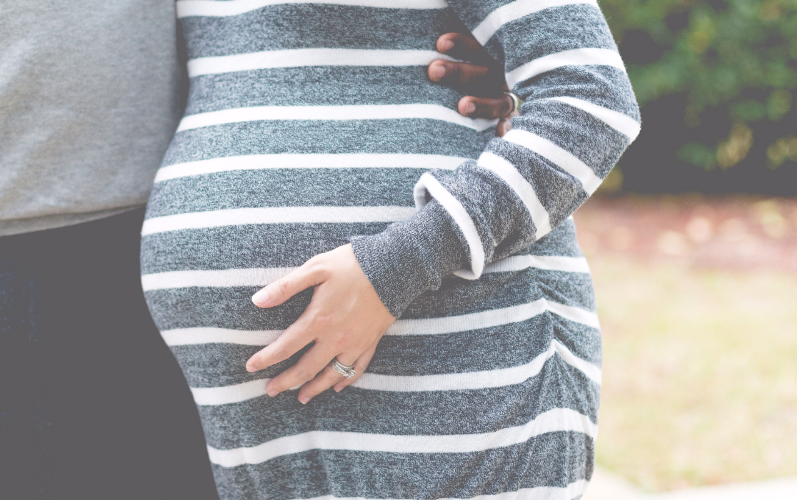 When you hear the term "paid parental leave", what do you think of? Here in the U.S., paid leave ben­e­fits are some­what of a lux­u­ry. Although the Fam­i­ly and Med­ical Leave Act (FMLA) has made it pos­si­ble for par­ents work­ing at com­pa­nies with 50 or more employ­ees to secure 12 weeks of unpaid leave, the U.S. is one of only three coun­tries on a list of 185 that does not man­date a peri­od of paid parental leave. This leaves the coun­try ranked below Iran and Mex­i­co, who both offer 12 weeks of paid parental leave. On the oth­er end of the spec­trum, employ­ees in the UK ben­e­fit from up to 40 weeks of paid leave.
As a result of hav­ing no man­dat­ed paid parental leave pol­i­cy, approx­i­mate­ly a quar­ter of U.S. women who become preg­nant while employed quit their jobs upon giv­ing birth, one third of women are forced to bor­row mon­ey or with­draw from sav­ings to cov­er time off from work, and 15% uti­lize pub­lic assis­tance. The June 2015 Enforce­ment Guid­ance on Preg­nan­cy Dis­crim­i­na­tion from the Equal Employ­ment Oppor­tu­ni­ty Com­mis­sion (EEOC) was the first leg­is­la­tion to make a case for offer­ing equal parental leave to moth­ers and fathers, set­ting a new prece­dent for the evo­lu­tion of the paid leave benefit.
Why Should You Offer Paid Parental Leave to Employees?
The EY & Peter­son Insti­tute for Inter­na­tion­al Eco­nom­ics recent­ly released a study reveal­ing that 38% of mil­len­ni­als would move to a new coun­try if they would be afford­ed bet­ter paid parental leave ben­e­fits. Mil­len­ni­als now make up the largest demo­graph­ic in the Amer­i­can work­force, and com­pa­nies will need to increas­ing­ly take sta­tis­tics like this into account when build­ing ben­e­fit plans that will attract and retain top talent.
Aside from tal­ent acqui­si­tion, the study goes on to show the pos­i­tive impacts a paid parental leave ben­e­fit can have on keep­ing women in the C‑Suite, as men who would usu­al­ly be con­sid­ered sec­ondary care­givers take advan­tage of the time off and allow women to get back to work more quick­ly. In addi­tion, change.org, who has imple­ment­ed a gen­er­ous paid parental leave pol­i­cy, observed that dads who took leave in their com­pa­ny encour­aged oth­er new fathers to take advan­tage of the ben­e­fits as well, cre­at­ing a cul­ture of safe­ty in which to uti­lize leave and invest more ful­ly in their fam­i­ly life.
Ulti­mate­ly, employ­ees are hap­pi­er and are empow­ered to do bet­ter work when they are allowed to hon­or their pri­or­i­ties. Whether this means a new moth­er is allowed to take stress-free, paid time off to bond with her child, or a father takes advan­tage of leave to be with his fam­i­ly or allow his part­ner to return to work, the abil­i­ty to bal­ance work and life is of the utmost impor­tance to younger generations.
Case Stud­ies – Top Com­pa­nies Doing it Right
Amer­i­can Express
Amer­i­can Express recent­ly announced that they were chang­ing their paid parental leave pol­i­cy from three months for pri­ma­ry care­givers and two weeks for sec­ondary care­givers to five months of paid parental leave for all full-time and part-time employees.
All gen­ders are eli­gi­ble for the ben­e­fit, and employ­ees may become par­ents via birth, adop­tion or sur­ro­ga­cy. In addi­tion, Amer­i­can Express offers up to $35,000 for adop­tion or sur­ro­ga­cy fees with a lim­it of two events. A life­time max­i­mum of $35,000 is also allot­ted for fer­til­i­ty treatments.
The com­pa­ny also announced a unique sup­ple­men­tal ben­e­fit of 24-hour lac­ta­tion con­sul­tants avail­able to nurs­ing moth­ers, and a breast milk ship­ment pro­gram avail­able to moth­ers trav­el­ing for busi­ness who need to send milk home.
Bank of America
Bank of Amer­i­ca offers 16 weeks of paid leave for bio­log­i­cal and adop­tive par­ents. A unique fea­ture of their pol­i­cy allows par­ents to take leave any time dur­ing the first year of the child's life, enabling part­ners to take over­lap­ping or sub­se­quent time off, whichev­er best fits their family's needs. The com­pa­ny val­ues pro­vid­ing this option, as they see almost half of par­ents in today's soci­ety rais­ing their kids togeth­er at home while both hold­ing jobs.
The bank­ing giant also tries to make life after baby eas­i­er for work­ing par­ents by offer­ing a more flex­i­ble work-from-home pro­gram and pro­vid­ing $240 in month­ly child­care reim­burse­ment for employ­ees whose house­hold income comes in under $100,000 annually.
Net­flix
Net­flix took the spot­light when it comes to paid parental leave ben­e­fits when they announced that the com­pa­ny would offer unlim­it­ed paid leave with no loss of ben­e­fits dur­ing the first year after a child's arrival. Leave can be tak­en at any time dur­ing the year, and employ­ees may choose to work part-time, or come back to work and then leave again if desired.
Net­flix chief tal­ent offi­cer, Tawni Cranz, said of the mon­u­men­tal deci­sion, "Expe­ri­ence shows peo­ple per­form bet­ter at work when they're not wor­ry­ing about home."
Twit­ter
While Twit­ter offers 20 weeks of paid leave for moth­ers and 10 for fathers and adop­tive par­ents, the most inno­v­a­tive ben­e­fits this com­pa­ny offers come through its pre and post-natal pro­grams for par­ents. Twit­ter offers quar­ter­ly "New Moms and Moms-To-Be" round­ta­bles, a Mom­my Men­tor Pro­gram, Work­ing Mom lunch­es and most late­ly, "Dads on Leave" round­ta­bles. In-house sup­port for employ­ees when it comes to fam­i­ly life pro­vides a safe place to embrace new roles as par­ents while still pro­gress­ing in their careers.
How Can You Adopt This Benefit?
Job par­tic­i­pa­tion by women in peak years is declin­ing, and paid parental leave is a way to help remove bar­ri­ers in the work­place that leave women in only 5% of CEO posi­tions at For­tune 500 com­pa­nies. Karyn Twa­ronite, EY glob­al diver­si­ty and inclu­sive­ness offi­cer, said, "Com­pa­nies that view parental leave as some­thing sole­ly for moth­ers are becom­ing extinct, as more mod­ern and enlight­ened com­pa­nies are real­iz­ing that many peo­ple, espe­cial­ly mil­len­ni­als, are even more inter­est­ed in co-par­ent­ing giv­en most are part of dual career couples."
If your com­pa­ny is unable to keep up with the gen­er­ous paid leave pack­ages larg­er busi­ness­es can afford, con­sid­er tak­ing a page out of Twitter's book and offer­ing men­tor­ing pro­grams and sup­port groups for new par­ents. Bud­get for child­care reim­burse­ment costs like Bank of Amer­i­ca. Even small­er changes that are made thought­ful­ly, with the employ­ee in mind, will increase the appeal of your ben­e­fits package.
As the ben­e­fits land­scape changes with shift­ing demo­graph­ics, con­sid­er care­ful­ly how offer­ing paid parental leave could pos­i­tive­ly impact your employ­ees, and ulti­mate­ly, your bot­tom line as work­ers are moti­vat­ed to work hard­er and smarter, know­ing things are tak­en care of at home.
By Kate McGaugh­ey, eTekhnos