Mar­vin H. Feldman
www.lifehappens.org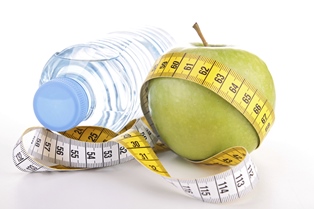 Some peo­ple equate life insur­ance with tragedy and death. In truth, life insur­ance is for the liv­ing. With­out it, the sud­den demise of a key bread­win­ner could leave a fam­i­ly strand­ed with­out the resources to main­tain their lifestyle—or even retain their home.
Not so long ago, pro­fes­sion­als rec­om­mend­ed that fam­i­lies car­ry a life insur­ance pol­i­cy with a death ben­e­fit of 10 times their annu­al house­hold income. Today, how­ev­er, in light of ris­ing house prices in many parts of the coun­try, spi­ral­ing col­lege costs and low inter­est rates most advi­sors now rec­om­mend up to 20 times your house­hold income.
Unfor­tu­nate­ly, most Amer­i­can fam­i­lies are under­in­sured. The gap between what house­holds have and what they need is near­ly $320,000, accord­ing to LIMRA's study Clos­ing the Life Insur­ance Gap, 2015.
If you'd like to get a work­ing idea of how much life insur­ance you may need (or how much more you may need), you can use our quick Life Insur­ance Needs Calculator.
A Cor­ner­stone of Your Finan­cial Plan
Life insur­ance is a cor­ner­stone of your finan­cial plan, for these reasons.
1. It pro­vides income replace­ment. For most peo­ple, their most valu­able eco­nom­ic asset is their abil­i­ty to earn a liv­ing. If you have depen­dents, then you need to con­sid­er what would hap­pen to them if they could no longer rely on your income. A life insur­ance pol­i­cy can also help sup­ple­ment retire­ment income, which can be espe­cial­ly use­ful if the ben­e­fits of your sur­viv­ing spouse or domes­tic part­ner will be reduced after your death.
2. It cov­ers out­stand­ing debts and long-term oblig­a­tions. With­out life insur­ance, your loved ones must shoul­der bur­ial costs, cred­it card debts, and med­ical expens­es not cov­ered by health insur­ance using out-of-pock­et funds. The policy's death ben­e­fit might also be used to pay off a mort­gage, sup­ple­ment retire­ment sav­ings, or fund col­lege tuition.
3. It can be used for estate plan­ning. The pro­ceeds of a life insur­ance pol­i­cy can be ear­marked to pay estate tax­es so that your heirs will not have to liq­ui­date oth­er assets to do so.
4. You can use it to sup­port a char­i­ty of your choice. If you have a favorite char­i­ty, you can des­ig­nate some or all of the pro­ceeds from your life insur­ance to go to this organization.