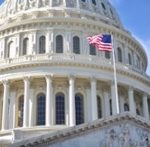 On May 4, 2017, the U.S. House of Rep­re­sen­ta­tives passed House Res­o­lu­tion 1628, a rec­on­cil­i­a­tion bill aimed at "repeal­ing and replac­ing" the Patient Pro­tec­tion and Afford­able Care Act (ACA). The bill, titled the "Amer­i­can Health Care Act of 2017" or "AHCA," will now be sent to the Sen­ate for debate, where amend­ments can be made, pri­or to the Sen­ate vot­ing on the bill.
It is wide­ly antic­i­pat­ed that in its cur­rent state the AHCA is unlike­ly to pass the Sen­ate. Employ­ers should con­tin­ue to mon­i­tor the text of the bill and should refrain from imple­ment­ing any changes to group health plans in response to the cur­rent ver­sion of the AHCA.
The AHCA makes numer­ous changes to cur­rent law, much of which impact the indi­vid­ual mar­ket, Medicare, and Med­ic­aid. Some pro­vi­sions in the AHCA also impact employ­er group health plans. For exam­ple, the AHCA removes both the indi­vid­ual and the employ­er shared respon­si­bil­i­ty penal­ties. The AHCA also push­es imple­men­ta­tion of the Cadil­lac tax to 2025 and per­mits states to waive essen­tial health ben­e­fit (EHB) requirements.
The AHCA removes the $2,500 con­tri­bu­tion lim­it to flex­i­ble health spend­ing accounts (FSAs) for tax­able years begin­ning after Decem­ber 31, 2017. It also changes the max­i­mum con­tri­bu­tion lim­its to health sav­ings accounts (HSAs) to the amount of the accom­pa­ny­ing high deductible health plan's deductible and out-of-pock­et lim­i­ta­tion. The AHCA also pro­vides for both spous­es to make catch-up con­tri­bu­tions to HSAs.
The AHCA pro­vides for a "con­tin­u­ous health insur­ance cov­er­age incen­tive," which will allow health insur­ers to charge pol­i­cy­hold­ers an amount equal to 30 per­cent of the month­ly pre­mi­um in the indi­vid­ual and small group mar­ket, if the indi­vid­ual failed to have cred­itable cov­er­age for 63 or more days dur­ing an applic­a­ble 12-month look-back peri­od. This pro­vi­sion is slat­ed to begin in 2019, or in the case of a spe­cial enroll­ment peri­od, begin­ning in plan year 2018. The AHCA also allows states to obtain a waiv­er and under­write poli­cies for indi­vid­u­als who do not main­tain con­tin­u­ous coverage.
The AHCA would also return per­mis­si­ble age band rat­ing (for pur­pos­es of cal­cu­lat­ing health plan pre­mi­ums) to the pre-ACA ratio of 5:1, rather than the ACA's 3:1. This allows old­er indi­vid­u­als to be charged up to five times more than what younger indi­vid­u­als pay for the same pol­i­cy, rather than up to the ACA lim­it of three times more.
It is unknown at this time if the AHCA can pass the Sen­ate, or what might be changed in the text of the bill in order to earn votes in an attempt to pass the bill.
By Danielle Capilla
Orig­i­nal­ly pub­lished by www.ubabenefits.com