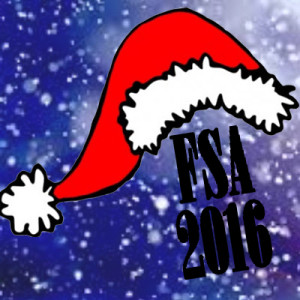 As the end of the year nears, many of us are pre­oc­cu­pied with hol­i­day par­ties, search­ing for the per­fect gift for loved ones or mak­ing lists of things to accom­plish before the new year begins. Dur­ing this busy time, one impor­tant task is often for­got­ten on the to-do list: Make sure to use flex­i­ble spend­ing account (FSA) funds before it's too late.
Some employ­ers will allow you to roll over $500 of your FSA funds into the next year. How­ev­er, for those who are not per­mit­ted a car­ry­over, these funds must be used by the end of the ben­e­fits year, which for most peo­ple is Dec.31. Oth­er­wise the funds will be for­feit­ed back to your employ­er. In fact, each year more than $400 mil­lion in tax-free income is wast­ed when FSA hold­ers don't spend these funds or fail to sub­mit expens­es to be reimbursed.
That said, it's not too late to cre­ate a health care check­list to keep you and your fam­i­ly on a healthy track dur­ing these last few weeks of the year. Here are five ways to ensure you get the most out of your ben­e­fits dollars:
1. Sched­ule annu­al check-ups with ALL physi­cians. Vis­it impor­tant spe­cial­ists, such as an optometrist, den­tist, der­ma­tol­o­gist or gyne­col­o­gist, along with your pri­ma­ry care physician.
2. Don't for­get about eye care/medical aids. Con­sid­er whether you need an addi­tion­al pair of eye­glass­es, con­tact lens­es or even orthot­ic shoe inserts to help uti­lize FSA funds.
3. Con­sid­er pur­chas­ing low-cost health care items. Stock up on items for year-round and emer­gency use, such as first-aid kits, con­tact solu­tion, ther­mome­ters, neck/wrist/joint braces, aspirin and oth­er pain relievers.
4. Ask employ­ers about unique FSA offer­ings. Find out whether Lasik eye surgery, mas­sages, acupunc­ture treat­ments, and oth­er unique pro­ce­dures or treat­ments are includ­ed in your FSA plans.
5. Sub­mit receipts. If spend­ing your entire FSA funds still seems unre­al­is­tic after any last-minute check­ups and first-aid pur­chas­es, dou­ble-check to make sure you've sub­mit­ted past receipts for eli­gi­ble out-of-pock­et health care pur­chas­es so you can be reimbursed.
"It's impor­tant to review your out-of-pock­et expens­es from the past year and con­sid­er any changes that may occur to gain a bet­ter idea of how much to con­tribute to an FSA in the com­ing year," says Matthew Owen­by, senior vice pres­i­dent and chief human resources offi­cer at Aflac.
By cre­at­ing a list, and check­ing it twice, you can ensure that you don't leave mon­ey on the table as you pre­pare for a new year.